The Drugstore Beauty Product That Ciara Swears By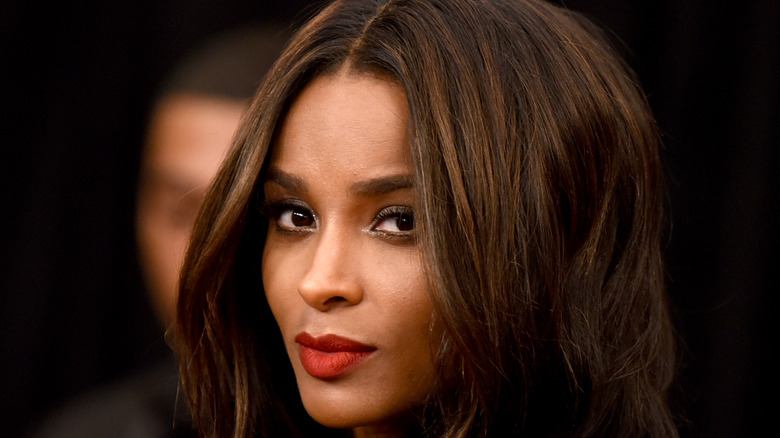 Dave Kotinsky/Getty Images
We may receive a commission on purchases made from links.
Ciara positively oozes confidence but, like most people, it took her a long time to realize that true beauty shines from the inside out. As the R&B star told W Magazine, she was self-conscious about her height and athletic build as a teenager and even used to slouch to hide herself. However, things eventually got better for the celeb. "Once I got older, I realized it's actually cool to embrace all of these things that I thought were flaws," she explained. When you get more comfortable, you realize that none of that stuff is changing, so the last thing you want to do is walk around being worried about it." 
These days, Ciara is far more focused on self-love and acceptance, ensuring her inner confidence shines through as a result. When it comes to beauty, she keeps it relatively simple, admitting it's a case of washing her face twice a day, always wearing sunscreen, and taking in a microderm treatment every now and then to properly exfoliate.
The "Goodies" hit-maker is pretty laid-back with her makeup routine too. In fact, one of her top products is also one we can all easily pick up. 
This eyebrow pencil is a total bargain buy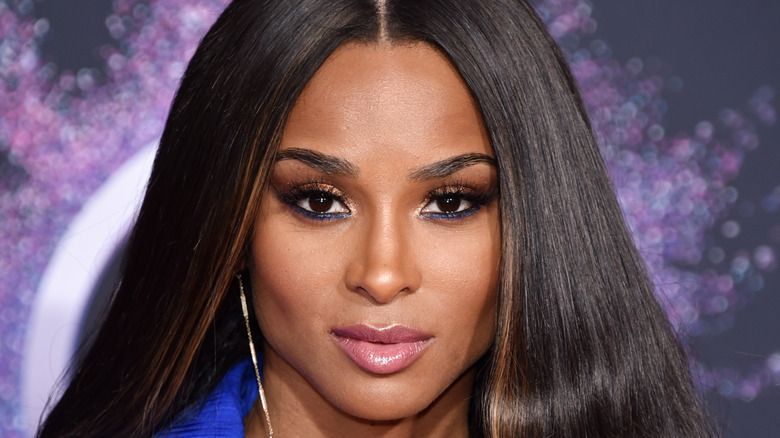 John Shearer/Getty Images
While chatting with Glamour, the gorgeous Ciara casually mentioned her makeup routine takes just five minutes, explaining, "The idea is that I apply my makeup so that it looks like I'm not wearing any." Everything starts with the brows, which the R&B star describes as "the base for the face." Her go-to is the Revlon ColorStay Brow Pencil ($7.63 from Amazon) chiefly because it looks more natural and doesn't go on too darkly, making it ideal for building up. "It gives me a super-natural brow. Then I set everything in place with the brush on the opposite side," Ciara noted. She also shouted out Revlon's Super Length Mascara ($11.60 from Amazon), to really make her eyes pop. 
The "1,2 Step" hit-maker loves going makeup-free, or at least makeup-light, telling Allure her top beauty product when she doesn't feel like putting a whole face on is concealer. As Ciara explained, "a little bit of concealer underneath your eyes will lift your face completely." Likewise, a light dab will make your skin shine through, particularly if you're feeling a bit rundown. She also rates bronzer for giving a little lift. In fact, as the R&B star laid out, "My very-little-makeup days consist of a little bit of concealer under the eyes and on the T-zone, a little bit of bronzer to frame the face, and then a nice lip pencil or a simple lip gloss." 
Simple as that, and without the hefty price tag.