Every Makeup Product Kristin Davis Wore As Charlotte On Sex And The City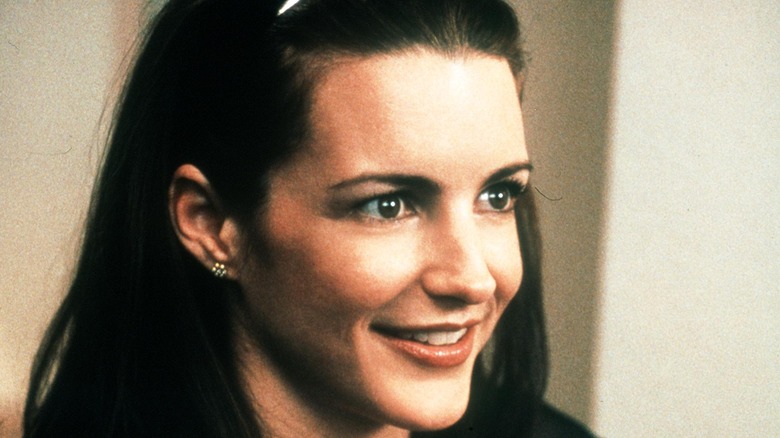 Getty Images/Getty Images
No matter who your favorite "Sex and the City" character was when it first aired, if you've rewatched it lately, you may have found a new appreciation for the sometimes-naive but always-kind and surprisingly-progressive Charlotte, portrayed by Kristen Davis. As Marie Claire wrote last year, even though Charlotte spent most of the series looking for a husband and was the most privledged of the four affluent women, there is a reason the #wokecharlotte hashtag has become a thing: Charlotte, for all her old fashioned, high-class airs, was often the first friend to knock the others back down to reality, calling them on their judgements or missteps. For instance, the time she told Carrie, who had dismissed bisexuality as a real sexual orientation, "Bisexuality is a real sexual orientation. It's not 'just a phase' and as a sex columnist you have a responsibility to educate yourself on queer issues." Go, girl!
And while Charlotte may have been lovely on the inside, she always looked prim, polished, and near-perfect on the outside too, showing up posh yet on-point to whatever event she attended, from a Scottish society ball to a tennis court. If you've ever wanted to get Charlotte's look for yourself, here are all of the makeup products Davis wore while portraying stylish Charlotte. 
The makeup that gave Charlotte her iconic look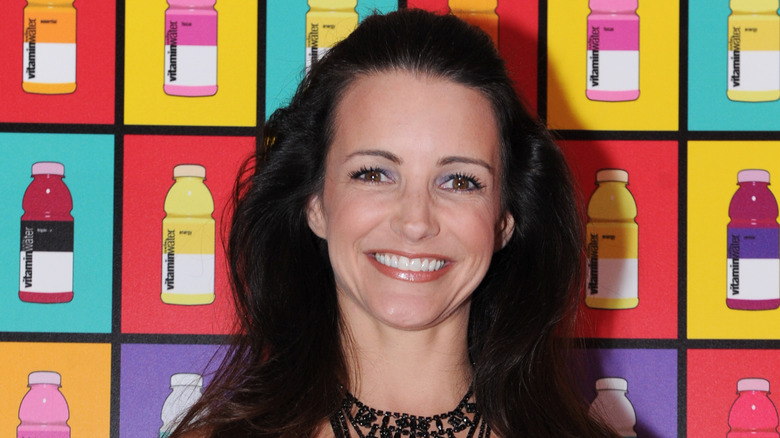 James D. Morgan/Getty Images
Makeup artist Nuria Sitja was responsible for turning Kristen Davis into Manhattan "it girl" Charlotte, and she had several go-to products to help her create the feminine, flirty, yet professional face that Charlotte wore out into her world (via via Clares Aunty). To maintain her flawless porcelain complexion, Davis wore Armani foundation in colors #4 and #5 and Dior Skinflash Concealer in shade 003. For powder, Sitja chose La Mer Loose Powder in Translucent 05, and for blush and bronzer she went with the Scott Barnes Samba Palette.
To create Charlotte's sultry but never-overdone eye look, Sitja used Benefit Eyeshadow in Guess Again and the Kevyn Aucoin Palette #1. She also used Chantecaille Pianissimo Luminous Eyeliner and Laura Mercier Eye Pencil in Black Violet. For her always-subtle yet lovely lip look, Davis wore Nars Lipstick in the shade Mitzi. 
And there you have it, folks! Everything you need to walk a mile in the upper-class shoes of our beloved Charlotte York.