Are Jennifer Lopez And Ben Affleck Talking About Marriage Already?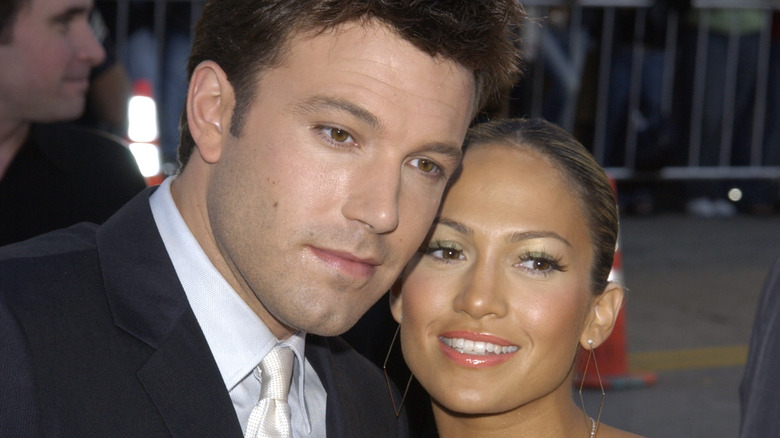 Shutterstock
Earlier this year, fans went wild when it was revealed that Jennifer Lopez had reunited with her former fiancé, Ben Affleck, just days after ending her engagement to Alex Rodriguez (via Page Six). 
The couple, who were formerly known as "Bennifer" during their original relationship in the early 2000s, had the internet buzzing about their rekindled romance for weeks, per Billboard. Now, about two months after first making headlines for their reunion, the pair aren't being shy about showing their love for one another.
According to The Sun, Lopez is a great match for Affleck, and helps to keep him on track in his life and with his sobriety. "Jennifer is perfect for Ben – she's strong and has no issue keeping him in line," a source told the outlet. "She's sober – she never drinks – and now Ben is too, it's working really well for them." 
Meanwhile, the insider also claims that Lopez and Affleck have stayed in touch in the many years since their first breakup back in 2004. "They were always in contact over the years and he never missed a chance to praise her publicly," the source noted. "Jennifer's mom always loved Ben, too. It's like he always held a torch for her – and she's come back into his life at the perfect moment." And it seems things between the couple are getting very serious; they may even be thinking about marriage.
Jen and Ben are fully committed to going the distance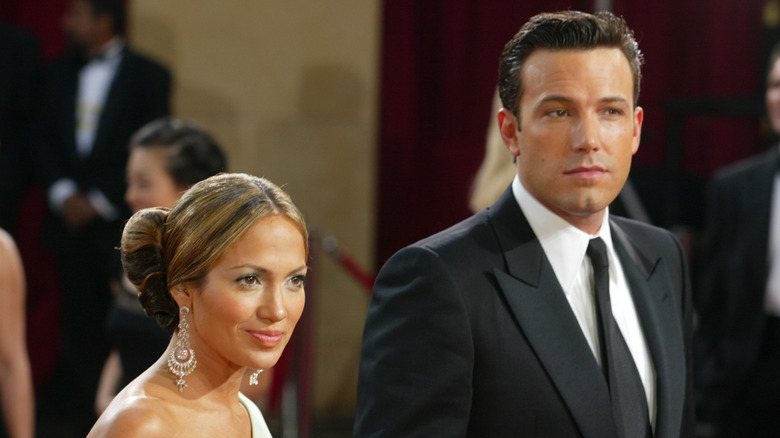 Kevin Winter/Getty Images
Us Weekly reports that Jennifer Lopez and Ben Affleck's relationship is moving along quickly. The pair, who were obviously close many years ago, have seemed to fall right back into old patterns and are allegedly already talking about a long-term future together. 
"The past few months have been a real whirlwind," an insider tells the outlet. "They're well aware some cynics still look at it as a big flashy attention grab and roll their eyes at the speed of it all, but it doesn't faze them one iota. They're fully committed to taking the next steps and spending the rest of their lives together." 
Although things may look to be moving fast to outsiders, insiders say that it feels right to Lopez and Affleck. "It feels like they've been together again for years, not months," one source confessed. "As far as they're both concerned, they're just blessed to have found each other and discovered true love, which most people can only ever dream about."
Although the pair couldn't make their romance work the first time around, they're reportedly full of confidence this time. "There's not a single doubt in their mind[s] that this is [not] going to work. Everything that went wrong in the past can only serve them in a positive way this time around." The pair are also considering their potential blended family – Lopez has a set of twins and Affleck shares three children with his ex-wife Jennifer Garner. However, the insider says JLo is willing to be patient when it comes to making everyone comfortable.