The Low-Maintenance Hair That's On Trend For Summer 2021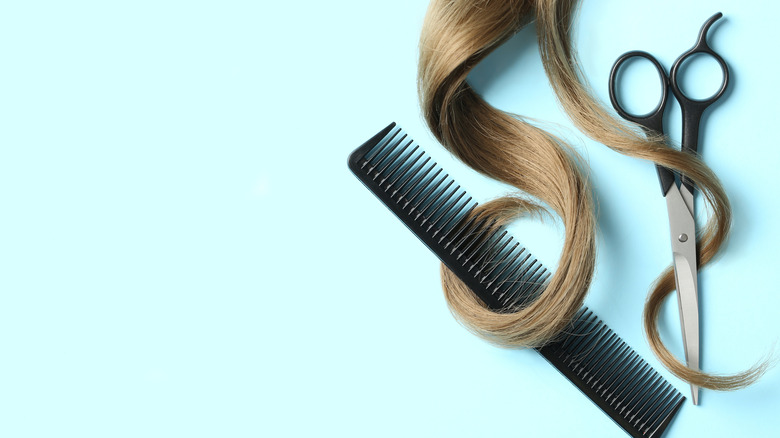 Shutterstock
With a new season comes new trends, and when it comes to popular hairstyles right now, long is the way to go, especially after being shut in at home last year during the pandemic. "Long hair is coming back, as all the people that didn't get haircuts were also not doing so much heat damage to themselves," Dhiran Mistry, a dry cutting specialist at David Mallett New York, told Byrdie.
Lengthy locks are versatile and can be easier to maintain and manage. Some ways to enhance long hair are curtain bangs and face-framing layers, which are also both in right now, according to Allure.
Inspiration can be taken from stars such as Kelly Osbourne and Julianne Hough, who have recently debuted super long hair, thanks to extensions (via Us Weekly), as well as from male stars like Jason Momoa and Harry Styles. "You've got guys with hair flowing down past their shoulders through to guys with '70s, Bowie-style cuts with short fringes," said Joe and Co's Joe Mills to Esquire.
Long hair is versatile, more affordable, easier, and super trendy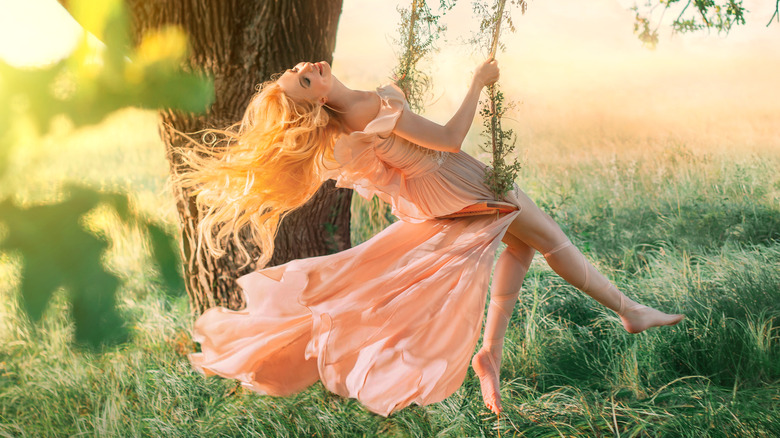 Shutterstock
There are several benefits to having long hair. First of all, it can create endless looks, from ponytails and buns to beach waves and retro curls. It can also help in saving time and money, as it does not require as many trips to a hair salon. This was especially important during the time of COVID-19, which assisted in the growth of this trend.
"I've seen clients growing their hair out dramatically since they had already grown their hair out quite a bit during the quarantines," said hairstylist Sal Salcedo to Glamour UK. "The best low-maintenance cut will always be a mid to long haircut with a variation in bangs. These are haircuts that can be worn and grown without too much attention, and they stay looking strong with you. I only see some of my clients every six months to a year when they have these."
So channel your inner Rapunzel, and jump on this trend!