Rachel Hollis' Net Worth May Surprise You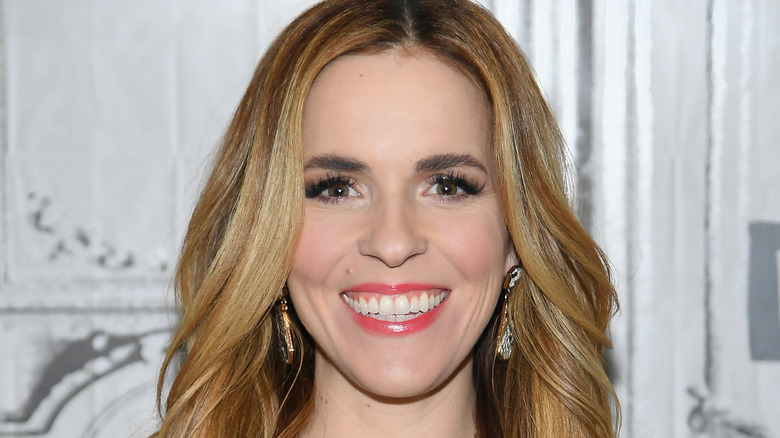 Nicholas Hunt/Getty Images
Since the debut of her book "Girl, Wash Your Face," lifestyle influencer and motivational speaker Rachel Hollis has become one of America's best-selling authors in the self-help genre. Since the success of her first book, Hollis has gone on to write two more books — "Girl, Stop Apologizing" and "Didn't See That Coming" — much to the same acclaim as her first.
Born in Weedpatch, California, Hollis paved her way by moving to Los Angeles after graduating high school. She landed a job at Miramax, met her future husband, and founded the event-planning company Chic Events (via Buzzfeed News). This string of accomplishments led her to start her blog, The Chic Site, culminating in the formation of communications and branding company Chic Media. Now called the Hollis Company, the author uses it to oversee most of her work, including appearances at motivational speaking events and conferences.
Hollis has achieved quite a lot for someone in their late 30s, but how much has she earned since leaving high school and pursuing her dream?
The lifestyle influencer was in a pretty major controversy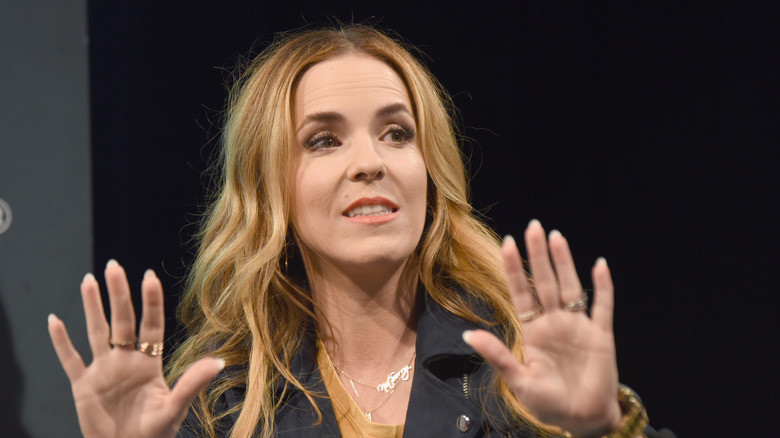 Dave Pedley/Getty Images
According to sources like Distractify and Wealthy Persons, Hollis has a net worth of around $3 million due to her success. Wealthy Persons also lists the influencer as having a salary of $300,000. As commendable as that may be, that's not to say that her achievements have not come without controversy.
In April 2021, Hollis was in hot water after responding to a comment that she was "privileged" and "unrelatable" for having a housecleaner. In the now-deleted TikTok video (via Twitter), Hollis talks about waking up early and failing publicly and how the women she admires in history were also "unrelatable." In the caption, she listed some of these women, including Harriet Tubman, Marie Curie, and Frida Khalo.
Her comparison to these women drew heavy criticism, to the point where the influencer had to apologize twice. Unfortunately, her first didn't hit the mark, where she "displaced all the blame" and said people had "misinterpreted" her (via Vox). She then issued a second apology (via Instagram), where she acknowledged that she'd caused "tremendous pain in mentioning prominent women — including several women of color — whose struggles and achievements I can't possibly understand."