Rachel Hollis Is Facing More Backlash Over Her Housekeeper Comments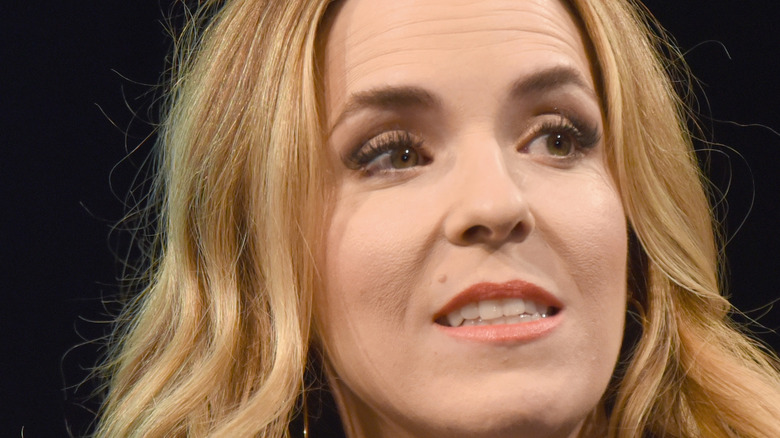 Dave Pedley/Getty Images
Rachel Hollis is an author and influencer who is known for her self-help book "Girl, Wash Your Face." However, recent privileged comments she made on social media combined with an angry response directed at fans who pointed out her mistake, have left the self-improvement expert, seeking some self-improvement of her own.
While speaking on Instagram Live, Hollis made a passing reference to her housekeeper as, "the woman" who "cleans the toilets" a few times a week (via Motherly). Not surprisingly, according to The New York Times, comments starting coming in accusing her of being "privileged" and "unrelatable." Instead of taking a step back, to think about the incident, Hollis doubled down with a retort that may have made things worse.
"What is it about me that made you think I want to be relatable? No, sis, literally everything I do in my life is to live a life that most people can't relate to. Most people won't work this hard. Most people won't get up at 4 a.m. Most people won't fail publicly again and again just to reach the top of the mountain. Literally, every woman I admire in history was unrelatable. If my life is relatable to most people, I'm doing it wrong" (via Motherly). Hollis then added a caption that listed well-respected and famous women in history that she considered "unrelatable AF," including Harriet Tubman, Ruth Bader Ginsburg, Oprah Winfrey, Amelia Earhart and Frida Khalo.
Rachel Hollis issued yet another apology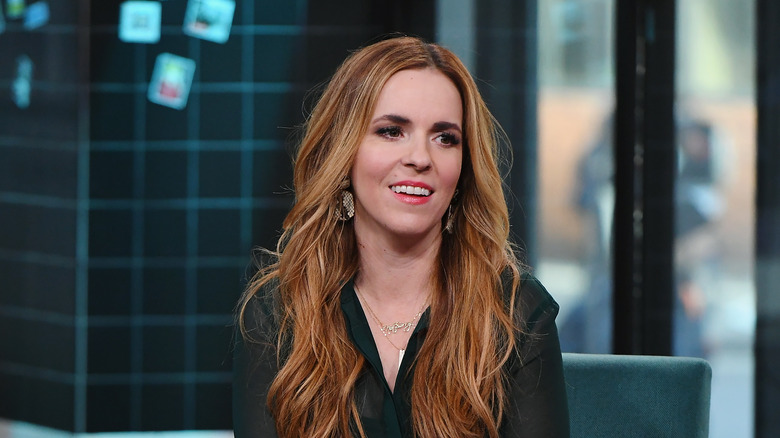 Nicholas Hunt/Getty Images
Rachel Hollis' TikTok retort received a flood of criticism from activists, BIPOC educators, and fellow authors, per Motherly. Some users claimed that rather than addressing the responses, Hollis or her team deleted some of the comments from BIPOC educators who pointed out the issues in her apology, Parents reports. The backlash continued for several days before Hollis eventually deleted that response as well and replaced it with another one.
"I'm not going to do this perfectly but I'm going to speak from my heart," Hollis began in a series of slides. "I'm so deeply sorry for the things I said in my recent posts and the hurt I have caused in the past few days. I know I've caused tremendous pain in mentioning prominent women — including several women of color — whose struggles and achievements I can't possibly understand. By talking about my own success, I diminished the struggles and hard work of many people who work tirelessly every day. I disregarded the people whose hard work doesn't afford them financial security, often due to inherently racist and biased systems. I did not allow a space for people to voice their anger, hurt, and disappointment, which caused even more pain. I acknowledge my privilege and the advantage I have as a white woman, no matter how I grew up."
In the end, Hollis' apology did not sit well with fans, followers or sponsors. Her upcoming conference on May 14 is boasting a dismal number of attnedees, she's lost over 100,000 Instagram followers and was forced to cancel a virtual seminar slated to air on YouTube (via New York Times).
This is not the first time Rachel Hollis experienced backlash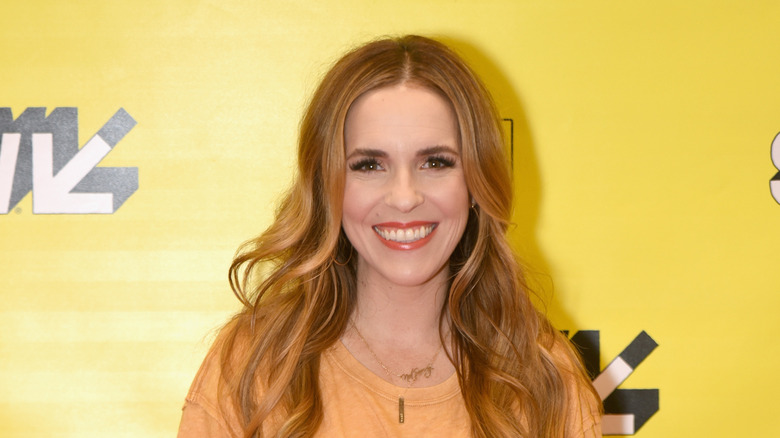 Dave Pedley/Getty Images
While Rachel Hollis' book is a best seller, some people have criticized the message "Girl, Wash Your Face" is sending. As BuzzFeed's Laura Turner notes, the core of Hollis' work communicates that everything we do comes down to personal responsibility... but that can have dire consequences. "There are dark implications in making everything a matter of personal responsibility, which is Hollis's bias. She asks us to interrogate and deconstruct the lies that we've believed about ourselves, and I wonder how that lens would function if we turn it on the lies she promulgates in 'Girl, Wash Your Face.'"
Turner agrees with Hollis to a point; our general well-being is influenced by how we see the world. But where the two diverge is when reality kicks in; you can be a positive person, but if you don't have a job that can adequately support your family, it can be tough to really make it in the world. As Turner writes, "Not everyone has enough money to let them take the kind of professional and financial risks that might lead to greater happiness, for example. Things like systemic racism can wear on a person to the point that it degrades her health at the same time it restricts her access to good health care.