Bill Gates Can Force Melinda Gates To Do This In Two Years If They Can't Get Along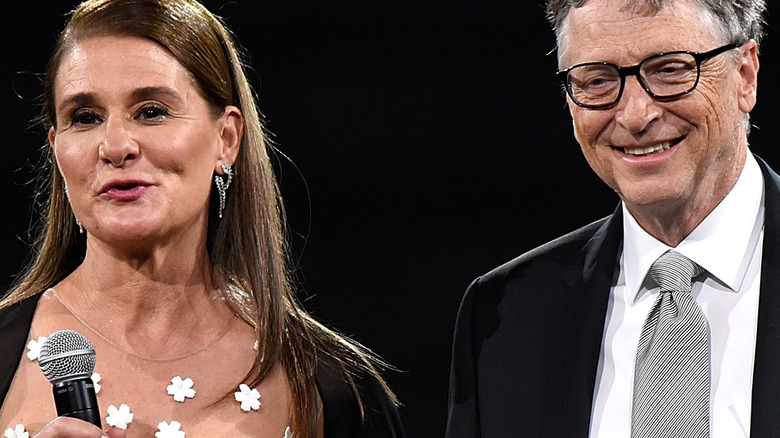 Kevin Mazur/Getty Images
Bill Gates and Melinda French Gates based much of their 27-year marriage on the foundation of philanthropy and entrepreneurship. They have always appeared to work harmoniously together, whether through parenting their three children or conducting business. However, in light of the recent end to their marriage, it would appear that a custody battle might be in their future — not for their children, though, but rather over their precious joint company.
Launched in 2000, the Bill and Melinda Gates Foundation seeks to "create a world where every person has the opportunity to live a healthy, productive life" throughout collaborations with non-profit organizations and grants from businesses. The company has demanded so much time and effort that Bill and Melinda have jokingly referred to it over the years as their "fourth child," per Business Insider.
But sources are now reporting that if the ex-couple's divorce becomes messy, their business can, indeed, be treated as a child — and full custody would be awarded to one party.
Bill Gates might get full custody of the foundation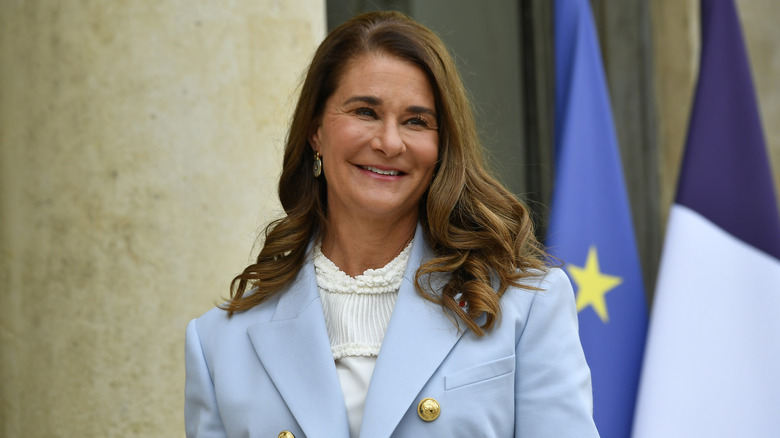 Aurelien Meunier/Getty Images
As one of the world's biggest philanthropic foundations, with an endowment of $49.8 billion (via Business Insider), it's only logical that the Bill and Melinda Gates Foundation be treated as a living, breathing entity. On Wednesday, July 7, the foundation's chief executive, Mark Suzman, made a series of announcements regarding the future of the company as well as what to expect in light of the Gates' split. Per The Wall Street Journal, an additional $15 billion will be added to the foundation's endowment to address its core mission statement and address infectious diseases, gender equality, and U.S. education.
In addition, according to The New York Times, Bill and Melinda Gates made a very specific agreement regarding the company. "They have agreed that if after two years either one of them decides that they cannot continue to work together, Melinda will resign as co-chair and trustee," Suzman announced. He added that if this situation were to happen, Melinda "would receive personal resources from Bill for her philanthropic work."
Only time will tell how the ex-couple's divorce will ultimately affect the future of their charity.