Lucille Ball's Net Worth At The Time Of Her Death Might Surprise You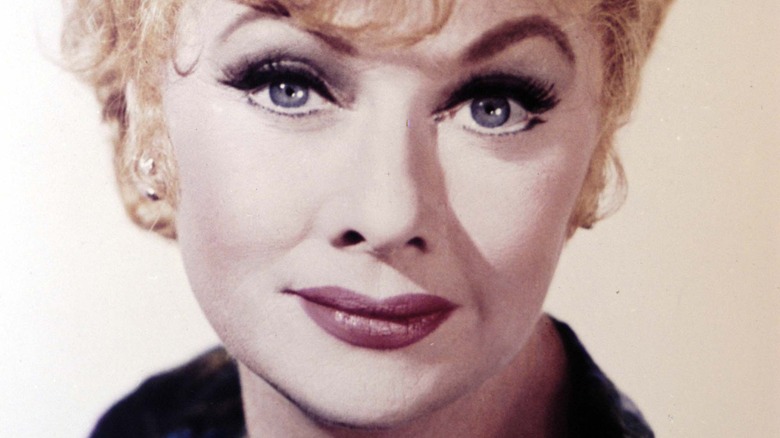 Photoshot/Getty Images
Lucille Désirée Ball, professionally known as Lucille Ball, was born on August 6, 1911 in Jamestown, New York. The incomparable was star not only a comedian, model, producer, studio executive, and, of course, one of the most famous actresses to ever grace American television, but she was also the entertainment industry's "first female mogul," according to Celebrity Net Worth.
Ball died at the age of 77 on April 26, 1989  in Los Angeles, California due to a ruptured abdominal aortic aneurysm, according to the Los Angeles Times. 
In her lifetime (and even posthumously), the mother of two was the recipient of numerous prestigious awards, tributes, and honors, including not one but two stars on the Hollywood Walk of Fame, the Presidential Medal of Freedom (which was awarded to her by former President George H. W. Bush three months after her death), several Emmy Awards, a Lifetime Achievement Award in Comedy from the American Comedy Awards, and a Golden Globe, according to IMDb and the Associated Press. 
One could assume the great actress' accomplishments earned her a nice fortune – and one would be correct. So, just how much was Ball worth at the time of her death? Read on to learn more about her impressive net worth. 
The icon was worth millions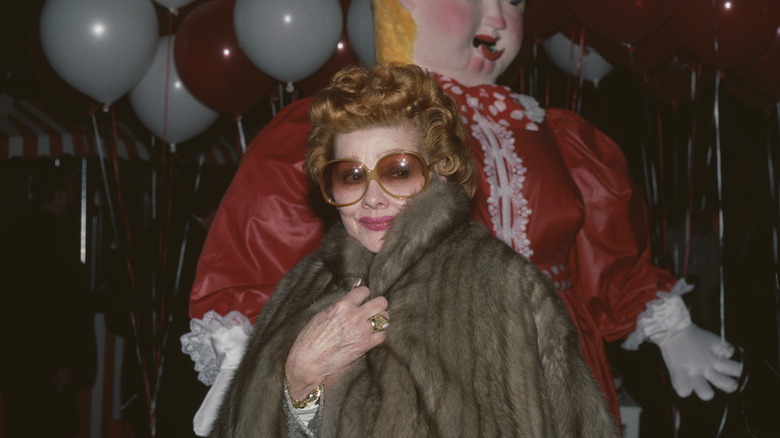 Michael Ochs Archives/Getty Images
Lucille Ball had carried a love of performing since she was a girl. The rising star enrolled at the John Murray Anderson School for the Dramatic Arts in New York as a teen. However, it wasn't until the 1930s that she began to receive her first roles in film. By the mid 1940s, she had starred in the movies "Best Foot Forward," "Lover Come Back," and "Lured,"  per Celebrity Net Worth. 
Still, it was Ball's role on the ever-popular show "I Love Lucy," which originally aired on CBS from 1951 to 1957, that made her and her husband at the time, Desi Arnaz, household names. Ball both starred in and produced the show, which was not only the most-watched in the United States during four of its six seasons, but one of the most popular sitcoms in television history. For context, the comedy show has since been syndicated in dozens of languages worldwide, per Celebrity Net Worth and CBS.
The show's immense success earned Ball most of her fortune, especially after she sold the rights back to CBS. She also earned herself a pretty penny when she sold her production company, Desilu Productions, to Gulf+Western in 1967. In its entirety, Ball's fortune was estimated at a whopping $60 million at the time of her death, or about $125 million today, when adjusted for inflation. To this day, "I Love Lucy" earns CBS about $20 million a year, according to Celebrity Net Worth.