How To Get The Exact Clothes Khloe Wears On Keeping Up With The Kardashians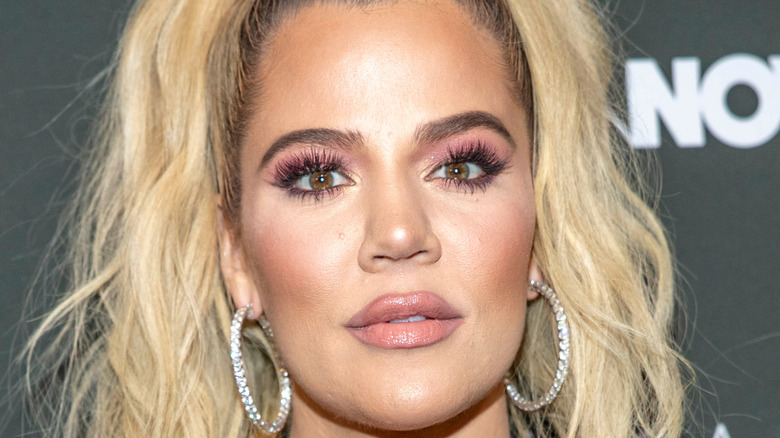 Shutterstock
Have you ever wanted to dress like a Kardashian? Well, it's a lot easier than you think. While it may not be in the budget for you to keep up with the Kardashian's growing closet, you may be able to find some styles inspired by your fave sisters. If you happen to be a big fan of Khloe Kardashian, you're in luck. The Kardashian sister has definitely had an evolution of her style over the many seasons of "Keeping Up With the Kardashians." 
Khloe's style runs from cute and casual jeans that she wears while out running errands, to stylish and sexy bodycon dresses that she rocks on the red carpet (via Vogue). She even has her own fashion line – Good American — that offers everything from swimwear to workout clothes. It all matches Khloe's signature style as well, a style she wouldn't have without the help of stylist Monica Rose (via HuffPost). Rose was the one who helped Khloe gravitate toward her form-fitting dresses and tailored coats that you know and love. 
Khloe wears a lot of SKIMS and Good American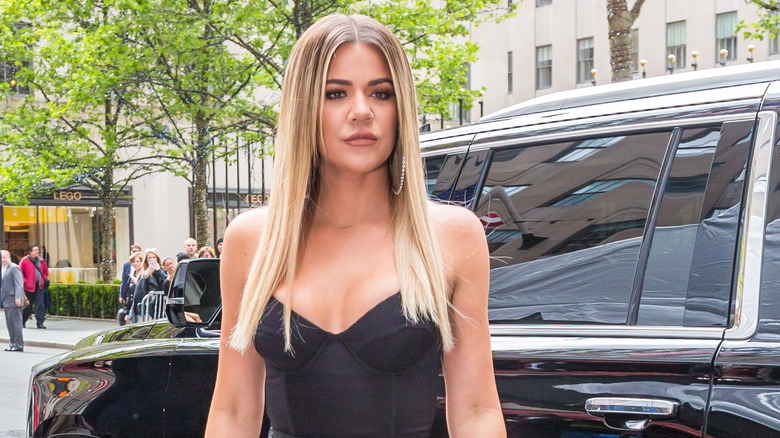 Shutterstock
If you'd like to transform your closet so it looks more like Khloe's, you're in luck. There are plenty of places that have done the detective work for you in finding the exact outfits she wears on her reality TV show. For instance, Worn On TV is great for finding Khloe's outfits online for you to buy yourself. If you absolutely loved the brown bodysuit Khloe wore on the "Keeping Up With the Kardashians" episode "The End Part 2," for example, all you need to do is check out SKIMS. The bodysuit is the Essential Mock Neck bodysuit in the Smokey Quartz color for only $78. 
Steal Her Style does a similar thing where they find clothing items worn by Khloe that you can purchase. The difference is Steal Her Style also uses Khloe's Instagram for inspiration. You could wear the same nude-colored workout outfit that Khloe posted on June 23, because it's all Good American. Star Style even finds items Khloe wears in her day-to-day like a Prada belt bag and Nike sneakers. 
Basically, if you want to look more like Khloe Kardashian, it's super easy to copy her style. You may just need to start saving, because looking like a Kardashian is not cheap.