Melania Trump Was Just Spotted Somewhere She Hasn't Been Since Leaving The White House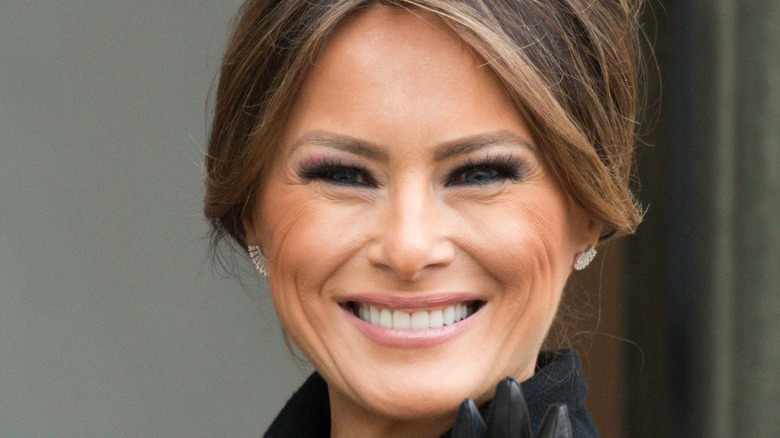 Shutterstock
When Donald Trump first won the presidency and moved to Washington, DC, it was months before his wife, Melania Trump, and young son, Barron, joined him. Instead, Melania chose to stay in New York, where she'd spent years in the modeling world — and as the wife of real estate magnate Trump. She first said she was staying there to let then-10-year-old Barron finish the school year, but The Washington Post eventually reported she also spent that time renegotiating her prenuptial agreement. Now, Melania has been spotted in New York again for the first time since leaving Washington and her first lady duties behind.
Back in April of 2021, CNN reported that Melania pretty much lives her own life and does what she wants, and was not a public presence at Mar-a-Lago, where the Trumps spent the remainder of the winter and the spring after leaving the White House. The former president and his entourage made the move to his Bedminster, NJ, golf club for the summer, and Melania was spotted with Barron arriving at her former Manhattan home, Trump Tower, on July 6, 2021 (via People).
Melania Trump reportedly spends more time with her family than her husband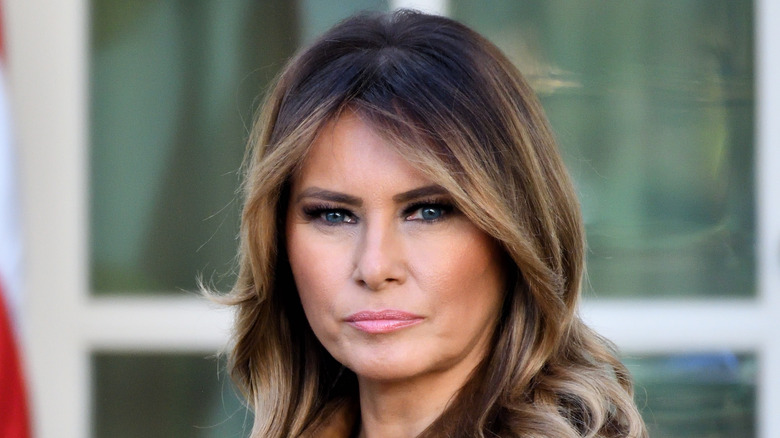 Shutterstock
Since leaving the political world behind, Melania Trump has been spending as much time as possible with her son and parents, Viktor and Amalija Knavs, who have their own suite of rooms at Mar-a-Lago (via CNN). For the summer, Melania plans to split her time between Bedminster and Trump Tower. "While Palm Beach is their main residence, the Trumps go back and forth from New York to New Jersey during the summer season," a source told People. "Melania and her own family do many things together and not necessarily with Donald."
The source added that Donald Trump doesn't seem to mind what his wife is up to. "Donald is fine with that as long as she is satisfied, leaves him alone, and makes appearances when needed. Melania is happiest when she is with her own family members, including her son." Another source told People she is determined to stay out of the public eye as her husband deals with a myriad of legal issues and investigations. On July 1, his company, The Trump Organization, was criminally indicted for tax fraud (via The New York Times).
"She never liked press scrutiny and hates it more now," the second source told People. "She will do whatever she can to avoid being photographed or interviewed. She remains low key, enjoying her life with her family."