Jennifer Aniston's Ex Reveals What Dating The Friends Star Was Really Like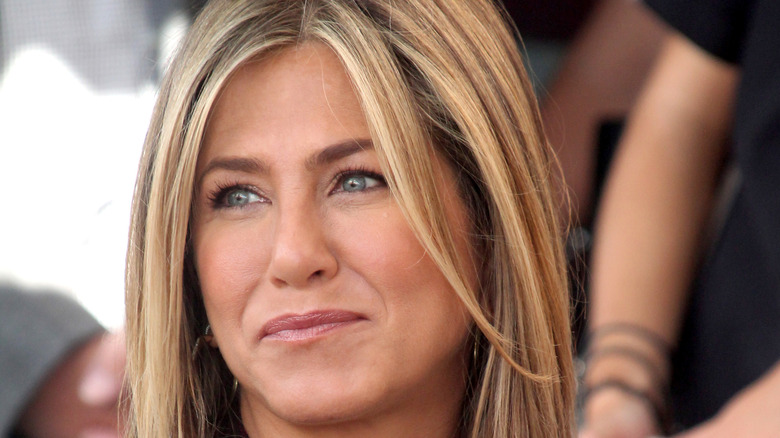 Shutterstock
Jennifer Aniston is one of the most beautiful women in Hollywood, which comes with an array of admirers. The former "Friends" actress may be a huge star, but she's also dated her fair share of big names. Over the years, Aniston's love life has taken center stage in the media and her romances have often been the topic of tabloid fodder (via Jezebel). It seems that nearly everyone is interested in who she's dating and what's going on in her private life. Of course, Aniston's string of high-profile relationships has made her love life all the more interesting to fans.
In the past, Aniston has dated many Hollywood heartthrobs. She was married to A-lister Brad Pitt and later actor Justin Theroux, per Bustle. She's also dated Oscar-nominated actor and director Bradley Cooper, and some of film's funniest men like her "The Break-Up" co-star Vince Vaughn (via InStyle), and Paul Rudd, whom she's worked with on the movies "The Object Of My Affection," "Wanderlust," and "Friends" (via IMDb). Of course, the actress was also involved in a long-term relationship with singer John Mayer. Now, one of Aniston's former musician boyfriends is speaking out about what it was really like to date the gorgeous actress at the beginning of her fame.
Adam Duritz dishes on his romance with Jennifer Aniston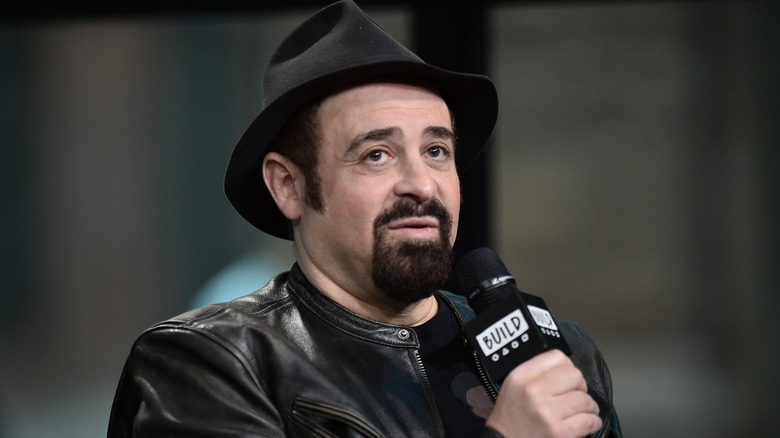 Steven Ferdman/Getty Images
According to Us Weekly, Counting Crows frontman Adam Duritz recently spoke out about his past relationship with Jennifer Aniston. Duritz was seen talking about his fling with Aniston during a sneak peek of VICE TV's television special, "Dark Side of the '90s." "A bunch of my friends lied to me and told me she had a crush on me," he said, per Entertainment Tonight. "Those same friends lied to her and told her I had a crush on her," the rocker admitted, adding that he had "no idea" who Aniston was as she was at the beginning of her fame. "I had been on the road during all of 'Friends'. I had never seen it, I don't think."
Duritz went on to reveal that he found Aniston to be "really nice, really funny, really pretty, and also, she liked me." The "Mr. Jones" singer confessed that the romance "didn't last very long," and admitted that the two never got intimate. However, he remembers Aniston being a "nice girl."
The rocker also dated Jennifer Aniston's BFF Courteney Cox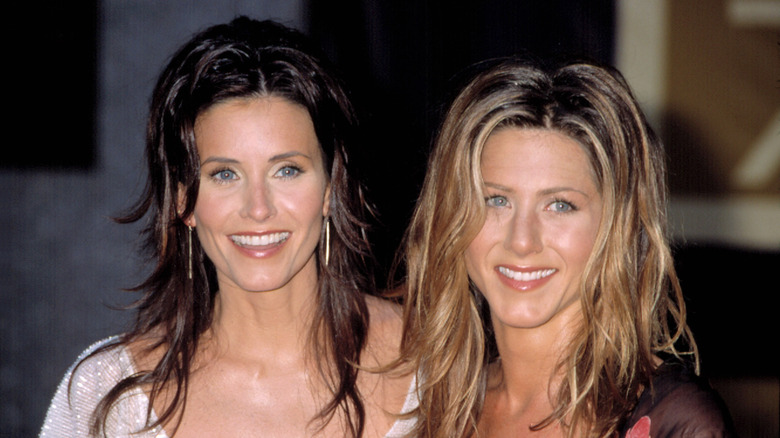 Shutterstock
Following Adam Duritz and Jennifer Aniston's split, both parties moved on. Duritz even began dating Aniston's BFF and former "Friends" co-star Courteney Cox after meeting her on the set of his music video for "A Long December," in which the actress appeared, as noted by Us Weekly. Duritz confessed that the relationships with the famous actresses ended up being a problem in his personal and work life.
"It wasn't great for me, it wasn't great for my band," Duritz told Men's Health, adding that the romances took a toll on him at the time. "But it's nothing I did. I'm not gonna link people's idiocy to my choices, because those were perfectly reasonable choices. They were nice girls and I went out with them and that was that," he said. While many fans likely don't even remember Aniston's romance with Duritz, it should be fun to revisit the romance when VICE TV airs their "Dark Side of The '90s" special on July 15, per Entertainment Tonight.