The Real Reason Beyoncé Turned Down A Role In Beauty And The Beast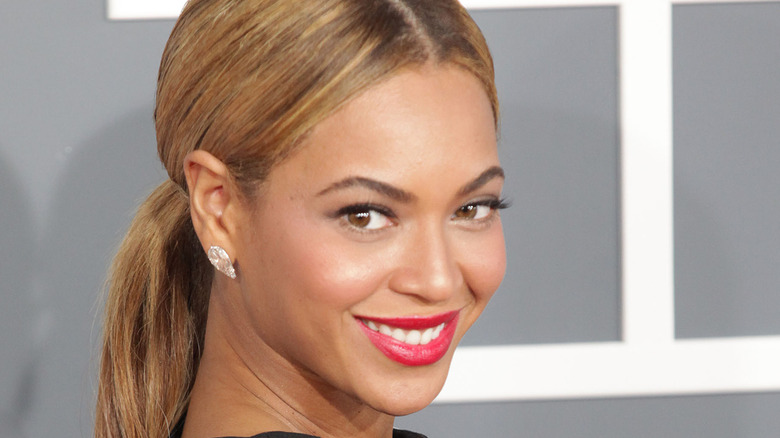 Shutterstock
Disney's live-action adaptation of its animated 1991 "Beauty and the Beast" attracted a number of big name celebrities in supporting roles, including Audra McDonald as Madame Garderobe (the wardrobe if you don't quite recall), Emma Thompson as Mrs. Potts (the coffee pot), and Stanley Tucci as Maestro Cadenza (the piano) to name a few, per IMDb, however, Beyoncé was not one of them. 
As most of the world knows, Beyoncé Giselle Knowles became a superstar in the late 1990s when she sang with the iconic girl group Destiny's Child alongside Kelly Rowland and Michelle Williams. While DC went on to become an international success and mega group, they ultimate separated and broke out to go on and create individual projects. 
In 2003, Beyoncé released her debut solo album; by this time, she had already made her major film debut in "Austin Powers in Goldmember" (via Biography). This began her sporadic yet entertaining acting career, which included the movie adaptation of the Broadway musical "Dreamgirls," "The Pink Panther," "Cadillac Records," and her only thriller film, "Obsessed."
So when Beyoncé was offered a role in the highly-anticipated 2017 Disney remake, why did she turn it down?
Beyoncé wanted something more from Beauty and the Beast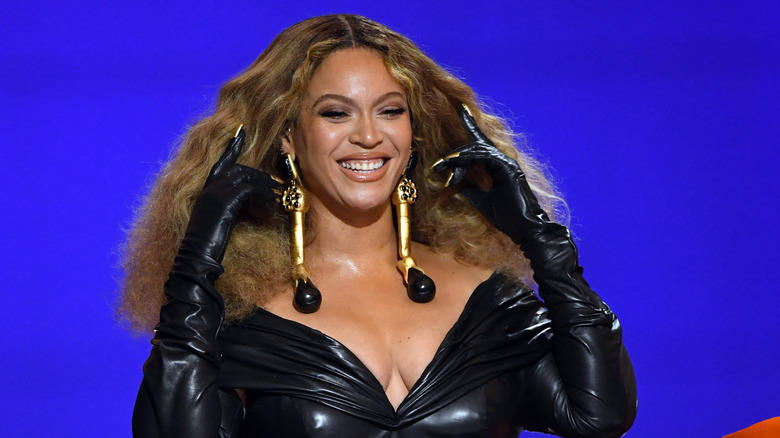 Kevin Winter/Getty Images
When it came time for Bill Condon to direct "Beauty and the Beast," he immediately thought of Beyoncé for the role of Plumette, the feather duster brought to life by a magical spell. Unfortunately for Condon, Beyoncé didn't want to do it for a very simple reason. "It wasn't a big enough part," Condon told Entertainment Tonight. "She would have been a good feather duster."
The part ultimately went to Gugu Ambatha-Raw but that didn't mean Beyoncé wasn't keeping herself busy. Rather than starring in another movie, she made another visual album titled "Lemonade," which was released in 2016 and went on to become "the highest-selling individual album of 2016 across the globe," according to Billboard.
When "Beauty and the Beast" was finally released in 2017, a pregnant Beyoncé and daughter, Blue Ivy, attended the premiere (in matching outfits) alongside her husband Jay-Z. However, two years later, Beyonce did make her way into another classic Disney live-action remake and secured a more pivotal role.
The Lion King had the perfect role for Queen Bey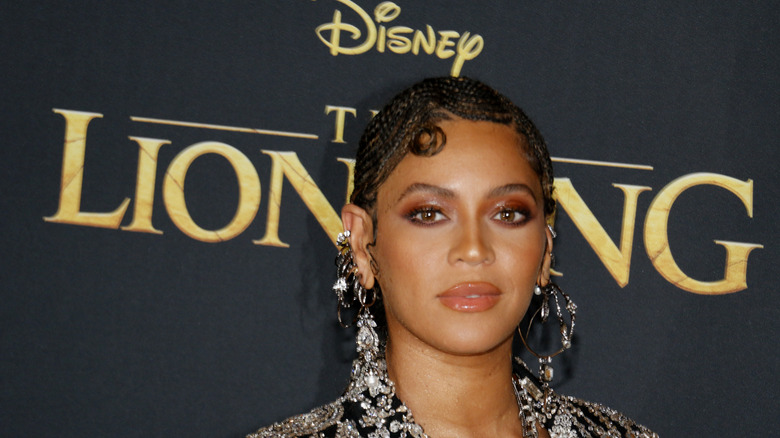 Shutterstock
Beyoncé made her Disney debut in the 2019 remake of "The Lion King" where she lends her voice for the adult Nala opposite Donald Glover's adult Simba (via IMDb).
Of course, the proud mom didn't just act in the highly anticipated film. She also remakes the soundtrack's "Can You Feel the Love Tonight?" a duet between her and Glover, which is provides pure Disney kid nostalgia. 
In reference to the film itself, the IVY PARK founder shared what attracted her to the part on the ABC special "The Lion King: Can You Feel the Love Tonight?"
"It was important to the director [Jon Favreau] that Nala and that the females in this film were heroes. And he put Nala right alongside Simba. I thought that was very interesting and very real, because the women are, you know, we're the fighters," Beyoncé explained, per Elle. "The movie has an incredible spirit. It opens you up, it talks about the struggle of standing up and fighting for what you love. And it takes you on so many emotional rides."
Beyoncé went even further with the film project and produced its accompanying album, "The Lion King: The Gift" which RollingStone calls "a love letter to Blackness."