The Truth About The RuPaul's Drag Race Feud Between Aja And Valentina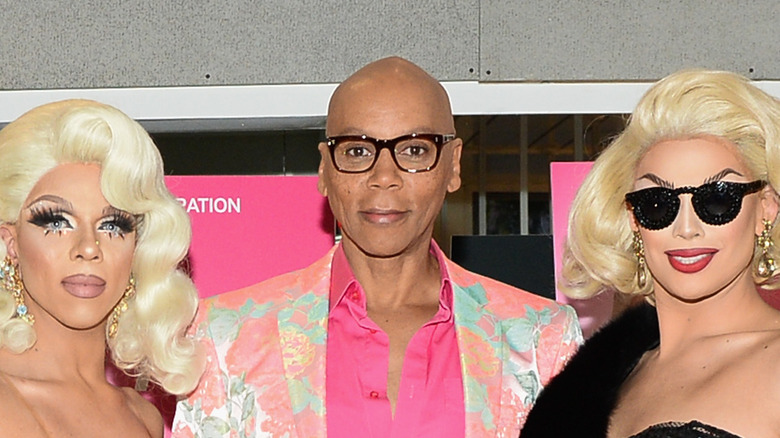 Tara Ziemba/Getty Images
Season 9 of "RuPaul's Drag Race" was bursting with iconic queens, from ultimate winner Sasha Velour to the lovably clueless, and impossibly gorgeous, Farrah Moan (via EW). Aja and Valentina were clear standouts from the beginning, and indeed both swiftly reappeared on "All Stars" (Aja on Season 3 and Valentina on Season 4, as per IMDb). However, although they're two of the biggest stars in "Drag Race" herstory, not to mention meme-generating machines, Aja and Valentina are sworn enemies.  
It's worth noting that, since their most recent appearance, Aja has stepped back from drag and, as they told Them in 2018, would rather be known simply as a queer artist. The Season 9 breakout explained, "Being a queer artist is more generalized, and being a drag queen is way more specific." They even disbanded the Haus of Aja (via Reality Titbit). 
Where exactly did the relationship between Aja and Valentina go wrong? And are these Season 9 contestants still on the outs, or have they buried the hatchet?
The Season 9 contestants came to blows on the show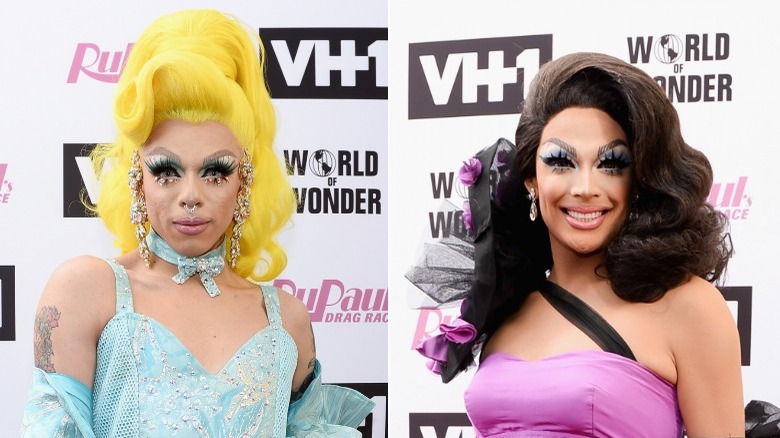 Tara Ziemba / Getty Images
As BuzzFeed notes, the issues between Aja and Valentina began when the former verbally attacked the latter, presumably out of jealousy, after Valentina earned ecstatic critiques from the judges. Aja's most infamous read even became a meme (via BBC). The moment is so infamous in "Drag Race" culture that, as Elite Daily advises, simply uttering the name "Linda Evangelista" will provoke images of Aja narrowing their eyes at Valentina. "You're perfect, you're beautiful, you look like Linda Evangelista, you're a model, everything about you is perfect," they scoffed. Valentina was an obvious front-runner, but her elimination after the eccentric star refused to remove her mask ended her journey — and the feud — for good. 
That is, until the Season 9 reunion rolled around and Valentina was crowned Miss Congeniality, leading Aja to fly into a rage. The Things advises Aja demanded the title be revoked and changed to Miss Fan Favorite. They later released a diss track, allegedly aimed at Valentina, featuring lyrics including, "Y'all like her for no f***ing reason / She don't even like you" and "This b**** ain't model for more than a year," (via Screen Rant). Elsewhere, Valentina dressed up as Aja for Halloween in 2018 and poked fun at their onscreen issues by lip-syncing to the Linda Evangelista rant (via Metro). 
Confusingly, Aja told EW they and Valentina are friends, advising simply, "I do love her as a person, I just don't think she's nice."