The Truth About Tom Bateman, Daisy Ridley's Boyfriend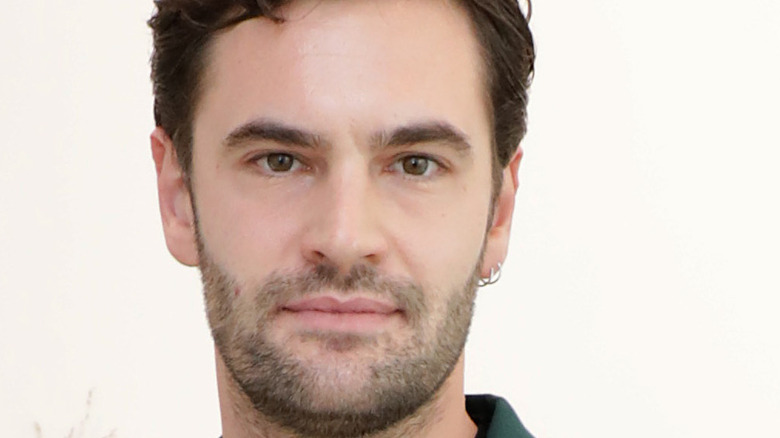 David M. Benett/Getty Images
Daisy Ridley has become a household name due to her role as Rey in the most recent "Star Wars" trilogies. Her boyfriend, Tom Bateman, is also a star on the rise – and not just because of his relationship with the British beauty. 
Born in Oxford, England, Bateman is one of 14 children and has a twin brother. He was a member of the the National Youth Theatre and went on to receive the prestigious Leverhulme Scholarship at the London Academy of Music and Dramatic Art (per IMDb).
Bateman was also a member of the Kenneth Branagh Theatre Company and worked with the famous director on several productions in London before making his first onscreen appearance in 2011 in "Much Ado About Nothing." Since then, he has appeared in television series such as "Da Vinci's Demons," "The Tunnel," "Jekyll & Hyde," and "Vanity Fair," as well as "Snatched" opposite Goldie Hawn and Amy Schumer, "Cold Pursuit" starring Liam Neeson, and "Murder on the Orient Express," where he met Ridley. But it was his role in the Netflix limited series "Behind Her Eyes" that truly caught the attention of American audiences. 
"I'm on board with it," he told GQ about viewer reactions to the show. "It's an extremely nuts concept and I'm really excited and proud of us all as audiences for accepting these out-there ideas. Like Tenet... that's nuts."
Tom and Daisy keep their relationship private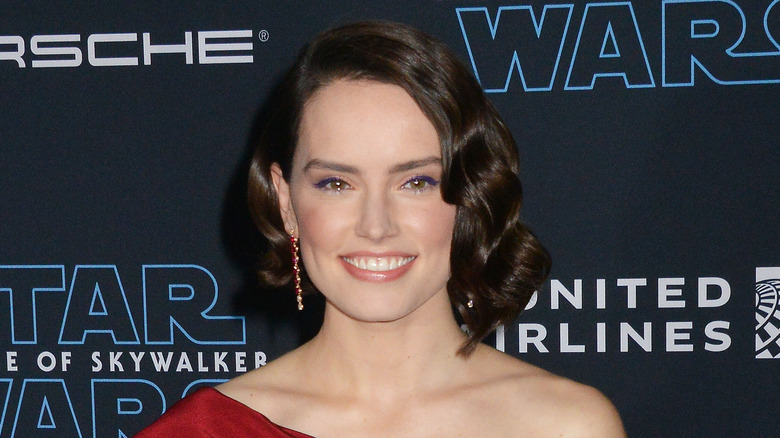 Shutterstock
Tom Bateman and Daisy Ridley met on the set of "Murder on the Orient Express" in 2016 and now live together in London. The couple sparked engagement rumors in June 2019 when Ridley was photographed wearing what appeared to be a engagement ring, and Bateman was spotted donning what looked like a wedding band in 2021. Still, the two remain mum about their relationship.
"The thing is, I've never talked about my personal life," Ridley told Marie Claire. "So I won't talk about it now. I'm so aware of how much information about my life is out there, so if there's one thing I don't want to talk about."
In the meantime, both remain busy with work. Bateman is set to appear in the upcoming movies "Death on the Nile" and "Thirteen Lives," (per IMDb), and he is definitely open to shooting more period films in the future. "The reason I love filming period dramas, is that they instantly make you act differently," he has said (per PBS). "People don't talk about their feelings as much. They don't say, 'Oh, I really fancy you.' And you don't touch each other. So, you have to add another way of expressing those feelings which is really fun."