The Truth About Daisy Ridley And Tom Bateman's Relationship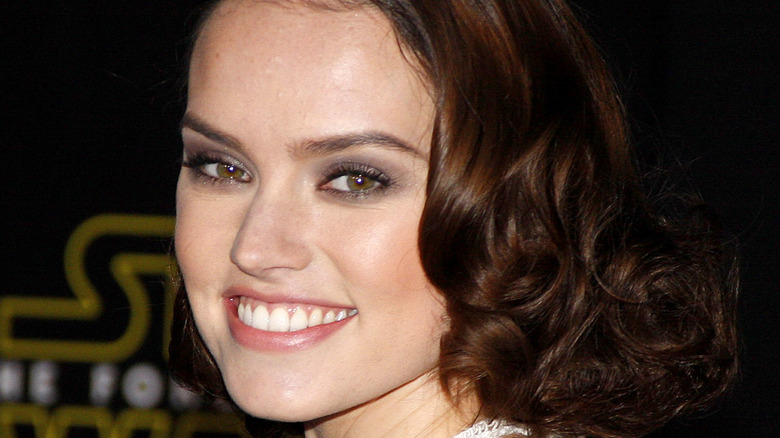 Shutterstock
Daisy Ridley instantaneously became one of the biggest stars in the world upon the release of 2015's franchise restarter "Star Wars: Episode VII – The Force Awakens," in which she played the plucky lead, Rey. 
The British star wasn't exactly an unknown actress prior, but she certainly didn't have the kind of star power that naturally comes from being a part of one of the most successful film franchises of all time. Although Ridley's stardom was on the rise, mega-fame didn't suit her. 
The actress soon quit social media for good as a result. At the time, the "Star Wars" breakout told Glamour that there were simply elements of her personal life she'd rather keep private and having a significant online presence didn't really chime with that. As a result, it's unsurprising that we don't know too much about Ridley's romantic relationships. There are rumors she's dating, engaged, or even already married to fellow actor Tom Bateman. So, what's the real deal with these two?
Has Daisy and Tom already tied the knot?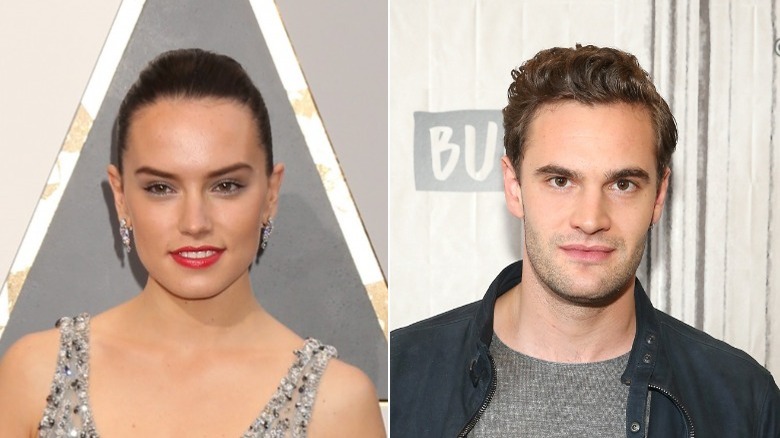 Shutterstock, J. Countess/Getty Images
According to E! News, actor couple Daisy Ridley and Tom Bateman were rumored to be engaged when the "Star Wars" star was photographed wearing a diamond ring in summer 2019. The duo originally met on the 2017 set of "Murder on the Orient Express," but refused to divulge anything about their relationship, as Ridley made clear when put on the spot by Marie Claire. 
"I've never talked about my personal life. So I won't talk about it now," the British star stated. However, she also acknowledged the amount of information floating around about her. As for the ring itself, all Ridley would say was, "It's a really nice ring that I wear." According to Hello! magazine, both Ridley and Bateman have been spotted wearing rings, with his assumed to be a wedding band. 
They live together in London, with a source close to the couple telling The Sun, via The Daily Mail, Bateman had openly described Ridley as his "fiancée" to the employees of a Chicago hair salon. The couple also shares a dog, as per The Daily Mail. Their jewelry was notably visible during a lunch with Ridley's mother, in September 2020. Fans have also spotted the lowkey couple out and about together, including when they took a cooking class, (via Twitter). It's worth noting, however, as HITC reports, they're not happy Bateman has stolen their beloved Ridley from them and frequently whine about how unfair it is on social media.