Julia Stiles Opens Up About Working With The Late Heath Ledger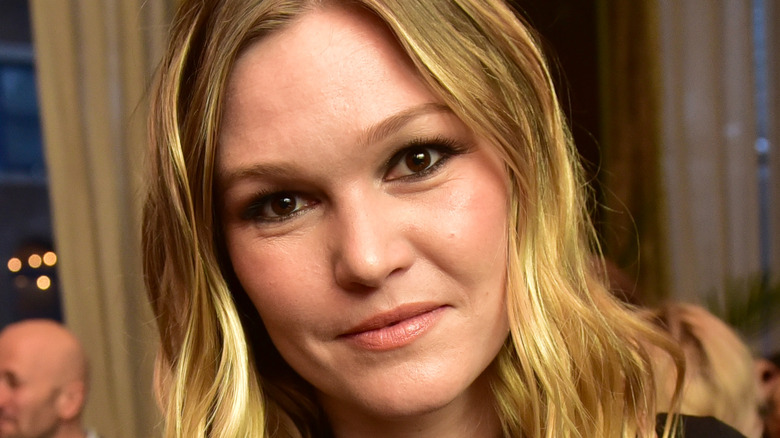 Sean Zanni/Getty Images
Actress Julia Stiles ruled the late 90s and early 2000s with her roles in teen and young adult romcoms such as "Save The Last Dance," "Down To You," "The Prince & Me," "O," and one of her most famous roles in "10 Things I Hate About You" (via IMDb). 
In January 2020, Stiles reflected on the film, which co-starred the late Heath Ledger. "For me, it was such a special moment because it was my big break. I remember, vividly, the scene where I read the poem because it was towards the end of filming," Stiles recalled to NME. "It was such a genuine, unexpected feeling when I break down crying and that was emblematic of how I felt during the whole experience."
She continued, "We were all really present and it was just so uninhibited. None of the actors felt jaded or shut down [on the set]. We were all having a great time," adding that her role as Kat in the movie helped her choose daring and strong characters going forward in her career.
When asked if she ever thought about Ledger, who died from an accidental overdose in 2008, the actress gave a heartwarming response. "Yeah, I do think about him," she admitted. "It's really tragic and sad that he's not still around and I think he would be doing some amazing work right now. I mean there's no saying what he would be stunning us with, so that's unfortunate." Now, the actress is speaking out about her former co-star again.
Julia calls Heath a "gracious" actor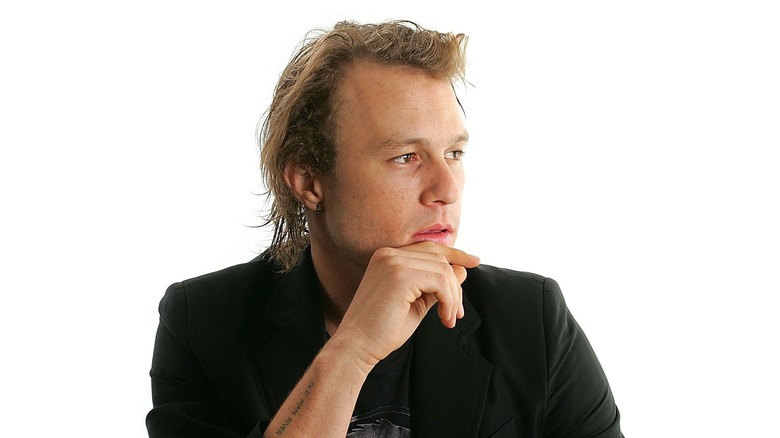 Carlo Allegri/Getty Images
People reports that Julia Stiles appeared on the outlet's "PEOPLE in the '90s" podcast in July 2020 during which the actress opened up about working on her iconic film "10 Things I Hate About You." She also dished on what it was really like to work with the late Heath Ledger. 
While remembering the scene in the film where her character reads an emotional poem, Stiles says that Ledger was amazing. "I remember Heath Ledger was so gracious about the whole thing. I appreciate this so much more now having worked more," the actress said. "He wasn't trying to compete with me. He stood back and he was like, this is your scene. When they did his reaction shot, he didn't well up. He didn't go, 'Okay, now I have to do something with my side of the camera.' He was just like, 'That was beautiful and this is your scene."
The actress also admitted that Ledger was a very supportive co-star, despite having his own heavy scenes in the film. "You know, he had his amazing moments in the movie, too — the singing and dancing and running up and down those steps," she recalls. "But he was confident enough, even just starting out, to be like, 'I'm handing over the stage to you.' And I learned way later in life that doesn't always happen."