The Real Reason John Candy Said No To Being A Cast Member On SNL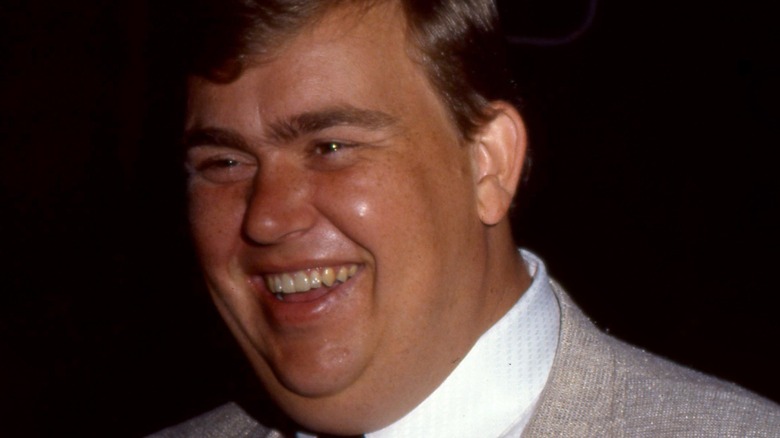 Donaldson Collection/Getty Images
Actor John Candy was known as a comedic tour de force, making memorable appearances in films throughout the 1980s like "Planes, Trains, and Automobiles," "Uncle Buck," and "Spaceballs." When Candy tragically passed away in 1994 at the young age of 43, it left a big hole in our entertainment culture (via History).
Candy, like Eugene Levy, Steve Moranis, Catherine O'Hara and scores of other comedic legends, got his start at The Second City Theater in Toronto, as did future "Saturday Night Live" stars Gilda Radner, Dan Aykroyd, and John Belushi (via Chicago Tribune). Beginning in 1976 – the year after "SNL" began filming in New York City – members of the Second City players in Toronto (at least, the ones who weren't on "SNL") began to take their talents from the stage to the screen with "SCTV."
The show was a critical darling – and immediately Candy was a breakout star (via Mental Floss). "It was quite something to watch his career take off," said Candy's nephew, Donald Cowper. "It grew and grew and all of a sudden he was this giant celebrity!" (via The Star).
In 1984, Candy made the jump into feature films with "Splash," helping to further catapult Candy into fame.
Live from New York?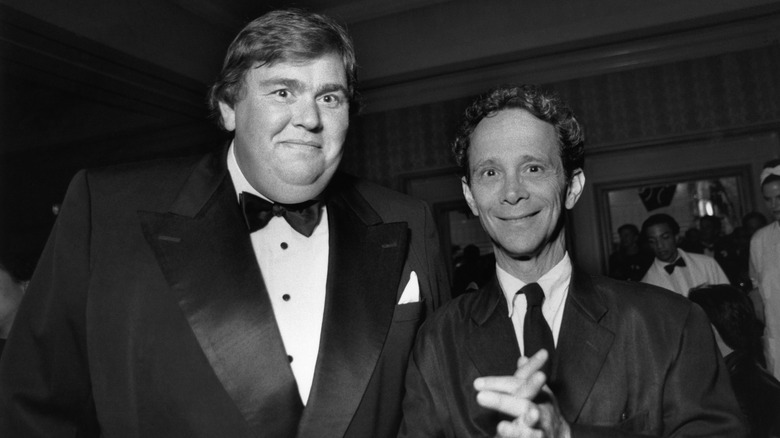 Joan Adlen Photography/Getty Images
Given John Candy's success with "SCTV," you might guess that eventually "SNL" would come calling, trying to recruit Candy over to their stable – and you'd be right.
In 1980, there was a big shakeup at "SNL," causing executive producer Lorne Michaels to exit the show (via Mental Floss). First, he was replaced by Jean Doumanian, and then after that, by Dick Ebersol. In an attempt to change the cast from relatives unknowns to big stars, Ebersol recruited the likes of Billy Crystal, Harry Shearer, and Christopher Guest, so it makes sense that he would set his sights on Candy as well (via CinemaBlend).
Per the book "Saturday Night," Candy didn't want to be stuck in the middle. He "was mortified at being caught in the middle of the tug of war between Saturday Night and SCTV." Instead, Candy chose to remain with "SCTV," but he did go on to host the show in 1983.
"SNL" or no "SNL," Candy continued onto super-stardom anyway, until his tragic death. According to Beach Metro, he's today remembered on October 31 in Toronto with "John Candy Day."