Meet Paul McCartney's Wife Nancy Shevell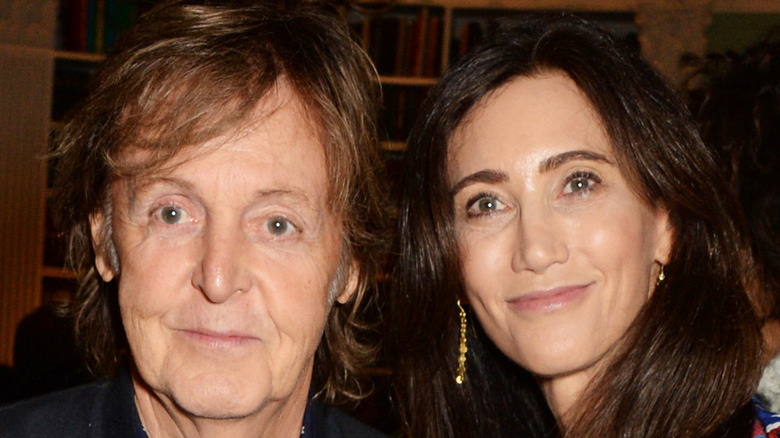 David M. Benett/Getty Images
Paul McCartney is a music legend. Aside from his time with The Beatles and as a super successful solo artist, McCartney garnered even more attention as he went on to become Sir Paul McCartney on March 11, 1997, when he was knighted by Queen Elizabeth II for reason being his "services to music" (via History). As much as he is known for his music and celebrity status, McCartney, once was (and some would say still is) revered as a heartthrob, which added to his mega-star status. 
According to Hello!, the "Let It Be" singer tries to keep his wife, Nancy Shevell, out of the limelight, although on special occasions he will offer a bit of insight into their relationship. In 2020, for their ninth wedding anniversary, he shared a photo of Nancy to his Instagram captioned, "...Thanks for 9 beautiful years of marriage. You are my rock and roll, you are my A side and B side, you are my verse and chorus. I love you. Paul."
Nancy is not a fan of the spotlight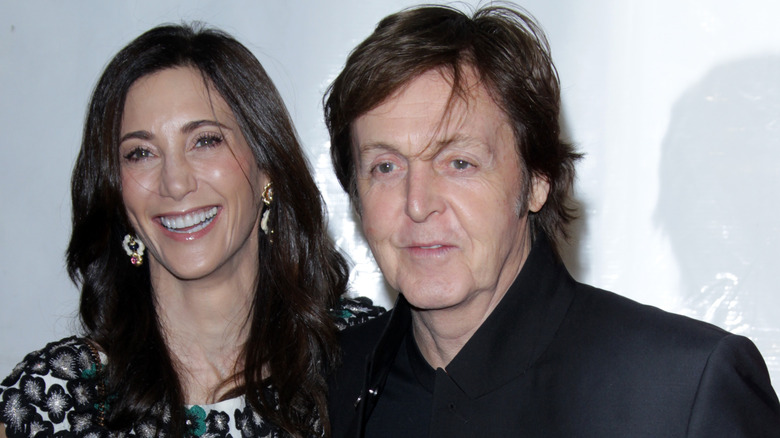 Shutterstock
According to Express, Nancy and Paul were introduced by Barbara Walters, who is Nancy's cousin-once-removed. Walters thought the two would make a good match after chatting with McCartney on her talk show, "The View." The two hit it off and began dating in 2007.
The Observer reports that Shevell grew up in a Jewish family in New Jersey, where her father ran the family trucking business that had been passed down since the 1920s. In the early 1980s, Shevell eventually took a position as vice president for the company, and although she experienced challenges as a woman in a position of power in a male-dominated business, she has successfully managed the multi-million dollar company. In 2001, Governor George Pataki appointed Nancy to serve on the MTA board as chairman of the bus operations committee for a ten year post (via WNYC). 
The 61-year-old business woman doesn't like to be in the spotlight, photographed, or interviewed, as the Observer reports she even turned down an exclusive with Vogue. But there's no denying the happiness she and McCartney bring to each other.