Here's How Much Paul McCartney Is Really Worth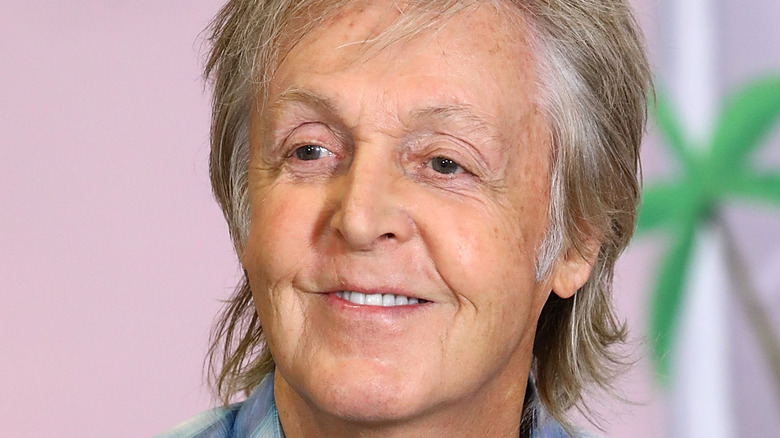 Tim P. Whitby/Getty Images
Paul McCartney may be one of the most well-known faces in the entire world, given his well-deserved bonafide rock and roll icon status.
The original boy bander started out from humble beginnings and worked his way up. He is a crooner, a philanthropist, actor, and was the first Beatle to be knighted by the Queen of England, so it is probably a fair assumption that he is worth a great deal of money (via Cheat Sheet). The Liverpool native gained notoriety as the co-lead vocalist and bassist for the infamous band in the 1960s. Along with John Lennon, George Harrison, and Ringo Starr, The Beatles rocked music to its foundation as we knew it and screaming girls everywhere were never the same. 
According to "Hooks and Harmony," the group is considered the most influential band of all time, but where does McCartney stand? With over 1 billion records sold, it feels like McCartney and his bandmates may be richer than we ever knew.
Paul is one of the wealthiest musicians in the world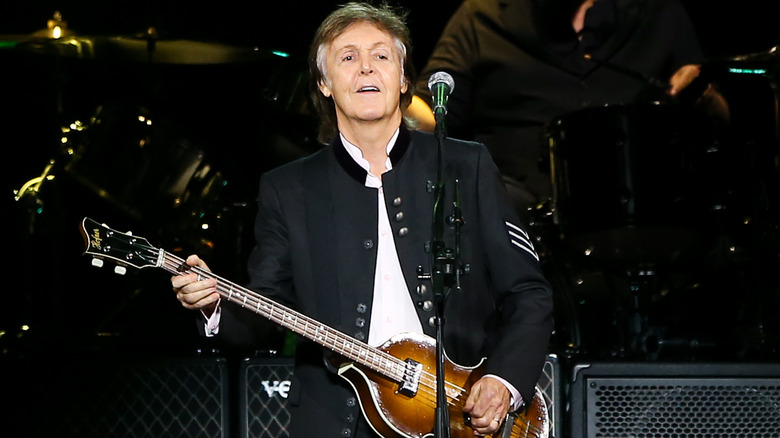 Shutterstock
It would make sense that Celebrity Net Worth has him down as being worth around $1.2 billion with all his achievements. He has not only rocked with the Beatles but has also worked as a composer and a producer. It is claimed that his net worth makes him "one of the wealthiest musicians in the world."
According to the outlet, in his early touring years with the band, McCartney earned between $50 to 70 million just from his share of the takings. The singer has made millions outside of his vocal cords since he has been earning an income off his royalties and licensing fees. The musician's portfolio is nothing to scoff at; he learned from a young age that he could profit from other musician's publishing copyrights and started his own company, MPL Communications. 
Music fans may be shocked to know he owns rights to Buddy Holly songs and many more. Fans have often pointed out the hypocrisy since, in 1985, McCartney ended his friendship with Michael Jackson after he bought the publishing rights to numerous Beatle songs for $47.5 million, (per Far Out Magazine). At the time, McCartney revealed he felt betrayed, saying, "The trouble is I wrote those songs for nothing and buying them back at these phenomenal sums, I just can't do it."
Paul has homes all around the world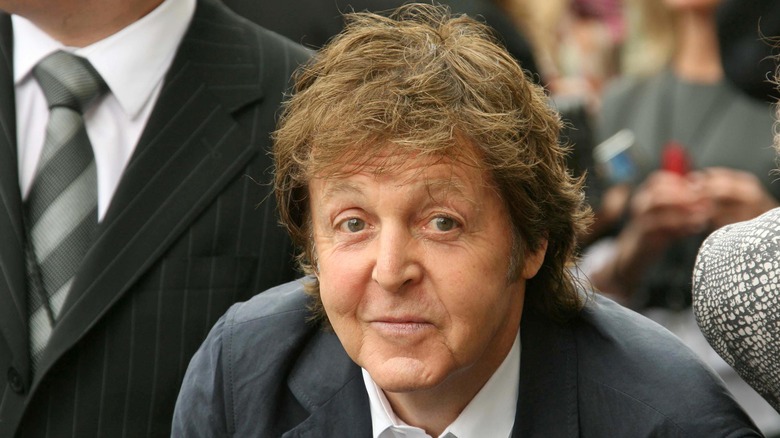 Shutterstock
When the Beatles called it quits in 1970, McCartney ventured out on his own with a solo career (via What Culture) and also formed his band, Wings, from 1971 to 1981. The band did extremely well, and he has continued to tour on his own, which also has helped bring in a few bucks over the years. 
Born Rich shared that the former Beatle does treat himself to some of the finer things in life. McCartney is said to have a large collection of luxury cars such as the Aston Martin DB6, a '50s Ford Anglia, and a Land Rover IIA.
According to Estates Report, his real estate holdings are said to earn him £34 million (approximately $48 million). Along with his home near Rye in East Sussex, England, which is around 1,500 acres and a Peasmarsh, he also owns an apartment in New York City, a house in Long Island, and Beverly Hills. He bought a country home in Mull of Kintyre, Scotland, a townhome in London, and multiple other abodes scattered throughout Essex, Somerset, and Merseyside. The man is not hurting for a place to crash or a way of transportation, and music lovers would expect nothing less from rock royalty.