What Amelia Hamlin's Father Really Thinks About Her Relationship With Scott Disick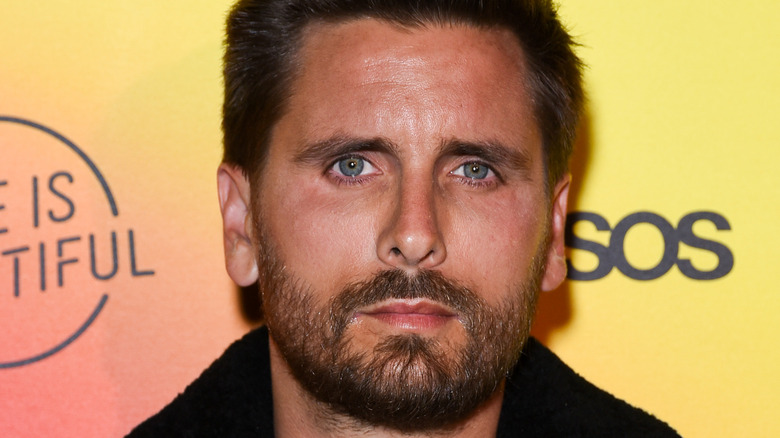 Presley Ann/Getty Images
It's no secret that Scott Disick has had quite the dating history. Reality television fans were first introduced to Disick on "Keeping Up With the Kardashians" as Kourtney Kardashian's on-again, off-again boyfriend. After nearly a decade of ups and downs in their relationship, the reality stars finally called it quits for good, and the nail was really hammered into the relationship coffin after both Kardashian and Disick moved on with other people.
Disick famously started dating Lionel Richie's daughter, Sofia Richie, when she was barely legal. The pair dated for three years, and finally ended their relationship in June 2020, and during an episode of "Keeping Up With the Kardashians," Disick revealed why they split. "I thought I would give it a try and make her more of a priority, but then even when doing that, I feel like she just started wanting to push Kourtney out," Scott told Kim and Khloe Kardashian (via StyleCaster). "And I said like, that's the most important thing to me is my kids and that's my family, and the only family I have, including you guys along with it. She was like, 'I don't want to share you as a boyfriend with Kourtney.'"
In October 2020, rumors that 37 year old Disick was hooking up with then 19 year old Amelia Gray Hamlin – daughter of "Real Housewives of Beverly Hills" star Lisa Rinna — started making the rounds and the pair confirmed their relationship in February 2021 (via Us Weekly).
Amelia Hamlin's father spoke about his daughter's relationship with Scott Disick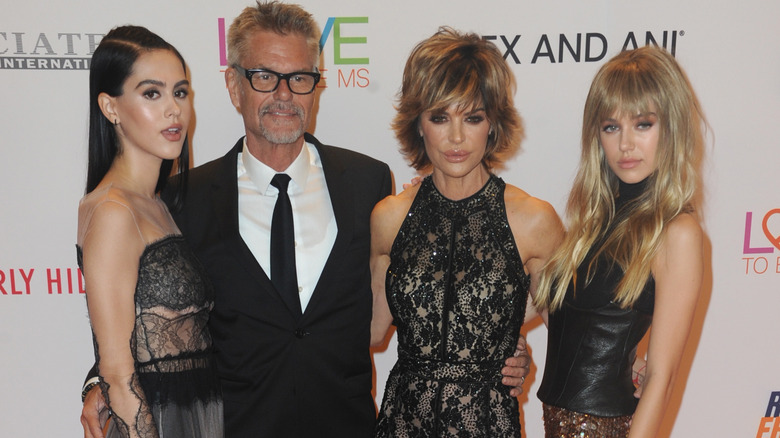 Albert L. Ortega/Getty Images
Harry Hamlin, who also appears on "Real Housewives of Beverly Hills," commented on his daughter's relationship with Scott Disick, whose age gap of nearly 18 years has continuously made headlines over the last year. "The issue that's most enduring is the age difference, which to me is odd," Hamlin said during a lunch outing on an episode of "Real Housewives of Beverly Hills," via Page Six. "I was 14 years younger than she when we had [son] Dimitri. So I can't really complain, right?" Hamlin continued, speaking of his first child with ex Ursula Andress, who had their son when she was 44 years old in 1980.
This isn't the first time Amelia Hamlin's parents have commented on her relationship. In another clip from "Real Housewives of Beverly Hills," mom Lisa Rinna was shocked to hear that her daughter was hanging out with Disick. "She's 19. He's 37 with three kids. Hello," she said at the time (via Insider).
While Disick's last two long-term relationships have been with girls who are roughly half his age, the "Flip It Like Disick" star defended his relationships on the "Keeping Up With the Kardashians" reunion special, telling host Andy Cohen, "Everybody gets this wrong, that I look for young girls. I don't go out looking for young girls. They happen to be attracted to me. Because I look young."