The Truth About Whether Or Not Capris Are Back In Style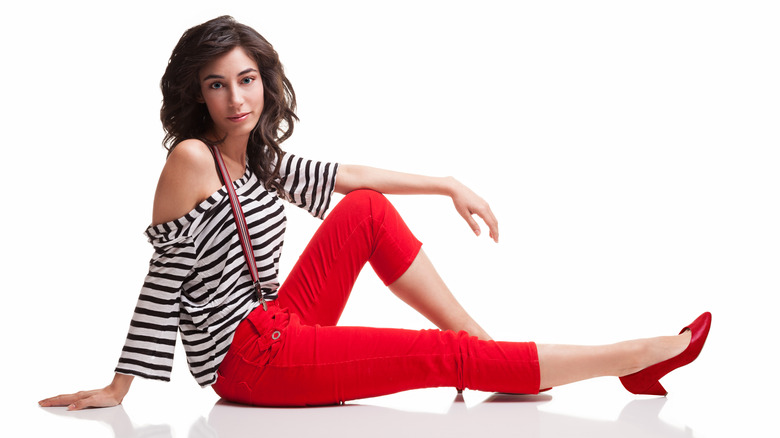 Shutterstock
Once upon a time, capri pants were all the rage, and any person wanting to stroll along the beach without getting their cuffs wet, pair cute bottoms with a summery top, or stay a little cooler while still keeping that professional look, had the perfect piece in their closets. Sadly, capris fell out of style for a while, and times were dark. Fortunately, if you have been missing that versatile, ankle-bearing wardrobe staple (or if you still have yours shoved in the back of your closet somewhere), we have good news for you: capris are officially in for Summer 2021! 
According to Niood, in fact, capris and cropped pants are a "must-have" this season, and famous designers from Stella McCartney to Levis have come out with their own takes on the classic style that you can pick up online or in-store. And if you aren't sure how best to style your capris this season, don't worry: we've got you covered.   
How to style capris for summer 2021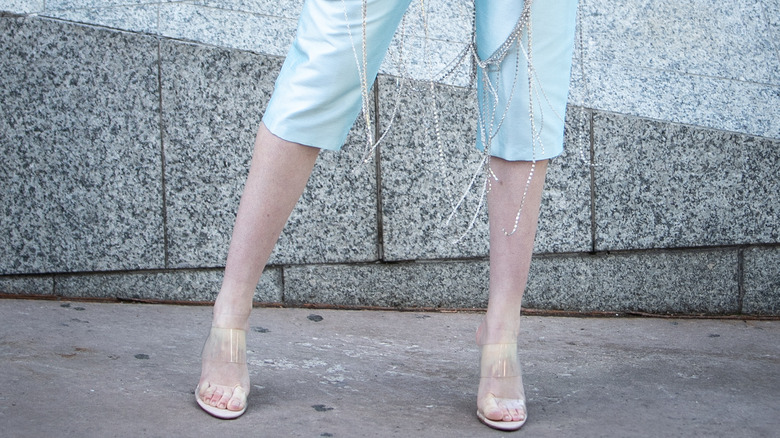 Pablo Cuadra/Getty Images
Fashion writer Leana Statenstein penned a piece for Vogue on the subject of capri pants, in which she announced that this summer, she isn't interested in sweating in her thick jeans, nor is she into Daisy Duke cutoff shorts. Instead, she says, the other day she put on a pair of black capri pants and then considered what to wear with them. "I threw on a pair of thong heels and a halter top and felt immediately like a dream babe from anywhere between the late '90s and early '00s," she gushed. We can relate!
Fashion blog Fashion Gum agrees that capris are a great way to show off some cute summer shoes, and also suggests going for bold colored capris with an understated top, or wearing classic colors like black or white and pairing them with a flashier, sexier top to turn a vintage look into modern glam.
So feel free to break out those "pedal pushers" or "clam diggers," folks! Not only will you be comfy, but you'll be on the cutting edge of this season's fashion, ahead of many, but perfectly in line with the likes of Vogue and Stella McCartney. Yes, please!