Basic Instinct Director Finally Responds To Sharon Stone's Controversial Claim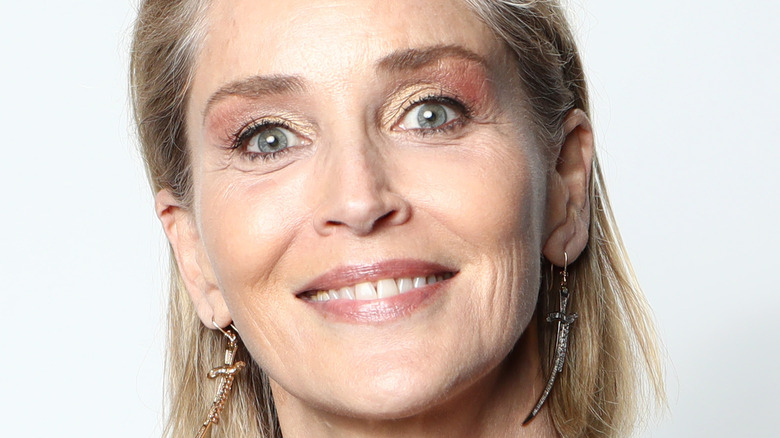 Dimitrios Kambouris/Getty Images
It was a shocking scene nobody expected when they sat in a movie theater in 1992 to watch the crime thriller "Basic Instinct." Sharon Stone played sociopathic murder suspect Catherine Tramell and was playing it ever-so-cool when she sat down in a police interrogation room to be questioned. Dressed in a sexy white-as-snow dress and coat with a cigarette casually placed between her fingers, Stone as Tramell suddenly uncrossed her legs — and revealed everything.
The actress and her character were most certainly not wearing underwear, and in her memoir, "The Beauty of Living Twice," Stone is adamant that she had no idea that her genitals could be seen on camera until she watched a screening of "Basic Instinct" along with a host of agents and lawyers. Stone was shocked, to say the least, especially after what she was told when the scene was shot (via Vanity Fair).
"That was how I saw my vagina-shot for the first time," Stone wrote in her memoir. "[That was] long after I'd been told, 'We can't see anything — I just need you to remove your panties, as the white is reflecting the light, so we know you have panties on.' Yes, there have been many points of view on this topic, but since I'm the one with the vagina in question, let me say: The other points of view are bulls***" (via Vanity Fair).
Director Paul Verhoeven remembers the moment quite differently and offered his side of the story to Variety.
Basic Instinct director contradicts Sharon Stone's claim about infamous scene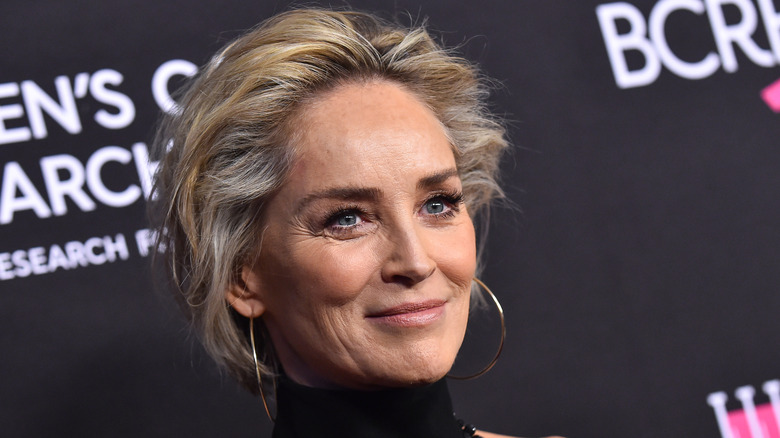 Shutterstock
In an interview with Variety, "Basic Instinct" director Paul Verhoeven seems surprised that Sharon Stone would write this about that infamous film moment. "She knew exactly what we were doing. I told her it was based on a story of a woman that I knew when I was a student who did the crossing of her legs without panties regularly at parties. When my friend told her we could see her vagina, she said, 'Of course, that's why I do it.' Then Sharon and I decided to do a similar sequence," Verhoeven told Variety.
However, this different take on how Stone's private parts ended up quite visible on screen hasn't turned the director and the actress into Hollywood enemies.
"My memory is radically different from Sharon's memory," Verhoeven said (via Variety). "That does not stand in the way and has nothing to do with the wonderful way that she portrayed Catherine Tramell. She is absolutely phenomenal. We still have a pleasant relationship and exchange text messages. But her version is impossible."