How Dave Bautista Really Broke Into Acting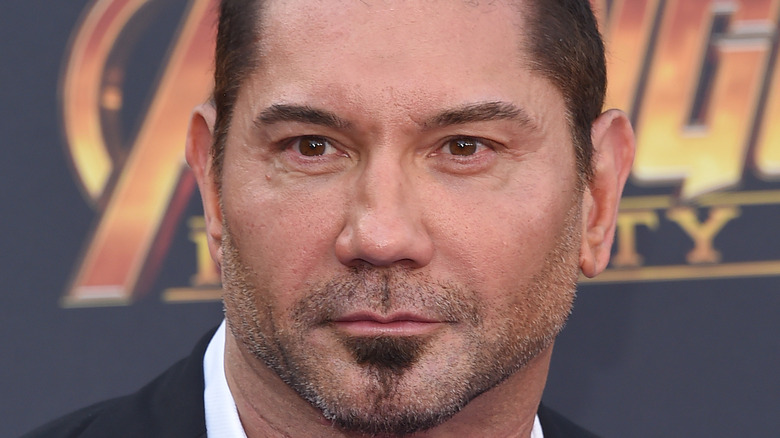 Shutterstock
Nowadays, Dave Bautista is known as the actor who brought the hilariously deadpan Drax to life in "Guardians of the Galaxy," went toe-to-toe with Ryan Gosling in "Blade Runner 2049," and even tussled with James Bond himself in "Spectre" (via IMDb). However, for a whole generation of wrestling fans, he'll always be Superstar Batista, or sometimes Boo-tista (via Cageside Seats), or even Blue-tista (via ComicBook.com) — depending on which era of his in-ring career we're talking about. 
The massive star, in every sense of the word, isn't the first WWE icon to venture into the acting world, of course. Bautista followed in the illustrious footsteps of Dwayne "The Rock" Johnson and John Cena — even if, as the Marvel star admitted on Twitter, Bautista has zero interest in appearing onscreen with either of them (he later clarified it was "nothing personal"). He retired from the ring in 2019, as per ComicBook.com, so which road took Bautista to the big screen?
He discovered his love of acting by chance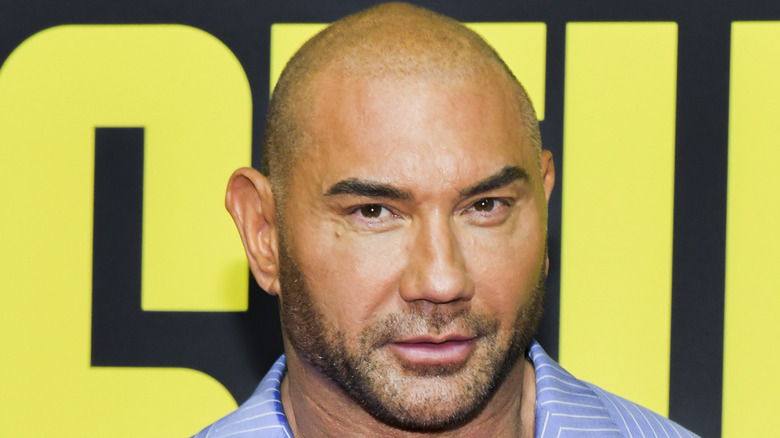 Rodin Eckenroth/Getty Images
In an interview with Wired, the wrestler-turned-actor — as he made it clear to the Tampa Bay Times, he's an actor rather than a movie star like The Rock, for instance — Dave Bautista admitted he genuinely "caught the bug" while doing a favor for a friend. The "Guardians of the Galaxy" star explained, "I did this cameo role... It was a movie called 'Wrong Side of Town.' It was a very small role and it wasn't very good." 
However, as cliché as it might sound, Bautista "fell in love" with the process and knew he wanted to continue with acting. Although being a professional wrestler requires a huge amount of performance capability, with shows frequently taking place live on air, Bautista was quick to note that the two disciplines are very different. "Wrestling's so big and so broad, whereas this feels more intimate and small," he said.
Dave Bautista really wanted to prove himself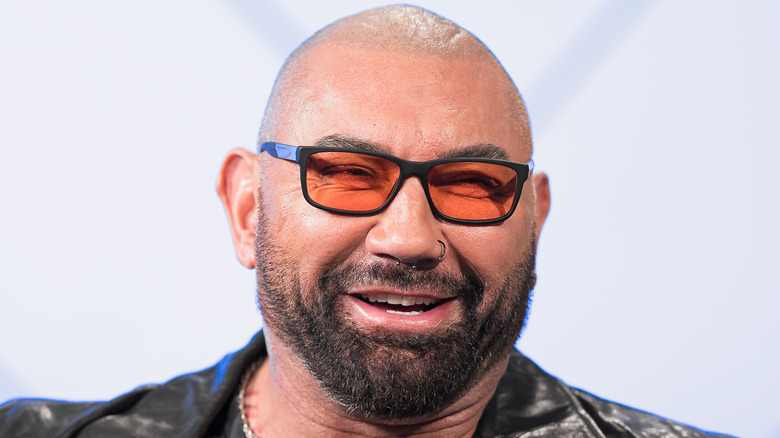 Rich Polk/Getty Images
Former WWE Superstar Dave Bautista credited Vin Diesel, with whom he subsequently co-starred in "Guardians," for giving him a leg up with "Riddick," acknowledging that the seasoned star offered plenty of advice on set. Bautista still has a lot to prove, given the stigma associated with wrestlers-turned-actors, but he has no intention of giving up. As the "Blade Runner 2049" star revealed to Complex, "I starved for three years. I went broke. I lost everything. I couldn't get a job and I said that I will never go back to wrestling until I prove what I set out to prove, and that was that I can make it as an actor."
Bautista admitted that, because he did such a bad job on his buddy's film, the wannabe actor felt he had to prove his worth in future work. Acting full-time was the only option since the WWE "wouldn't let me do anything outside of the company," he said. Thankfully, it all paid off since the former wrestler is considered one of the best grappler-turned-actors working today (via ScreenRant).