Dave Bautista's Net Worth Might Surprise You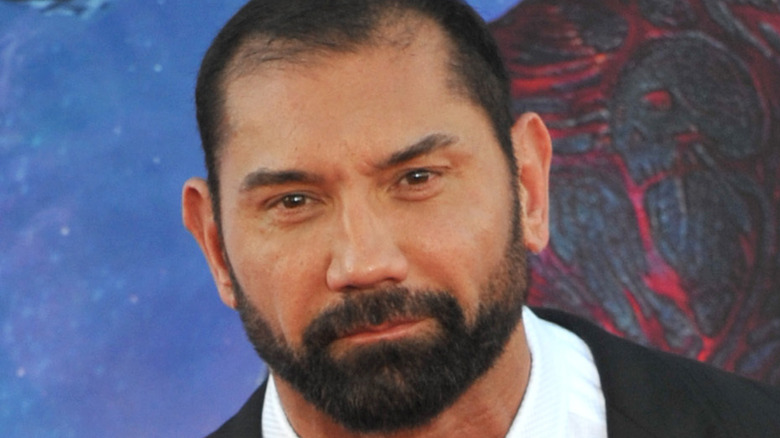 Shutterstock
From the iconic Bautista bomb wrestling move to "Why is Gamora," Dave Bautista has been an icon in both wrestling and film alike. 
Bautista began his wrestling career in 1999, and was on-and-off the league until 2019, continuing to be one of the most iconic wrestlers of all time. But between wrestling, he's gone into the acting world like many other wrestlers, and absolutely loves it saying, "I don't need to be a lead, I don't need to have a big part in a film. I will literally play any part as long as the character's interesting or I'm working with interesting people" (via Daily Actor).
According to his IMDb, he's signed on to do seven more projects within the next few years, one of which being "Dune," a thrilling sci-fi adaptation. 
"Dune" is incredibly special to Bautista as he was in shock when he landed the role. "I flipped out. I was almost in tears, because this is really what I fought for," the star explained. "This, I wanted respect from people like Denis Villeneuve. This was kind of the credibility that I wanted" (via Dune NewsNet).
Dave is one of the highest paid wrestlers of all time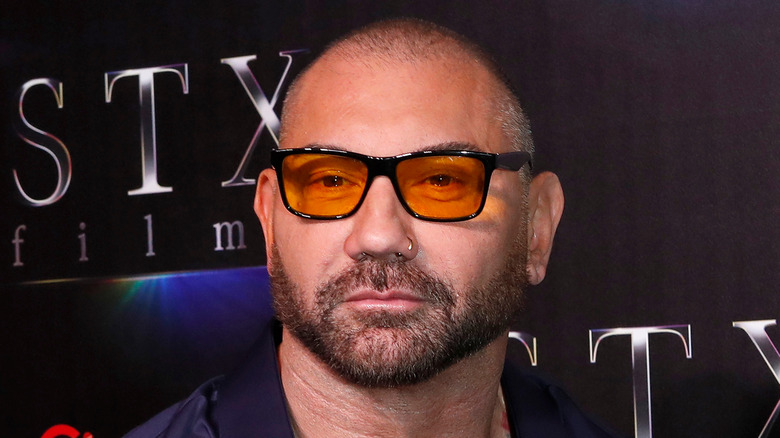 Shutterstock
David Bautista has a net worth of $16 million, earning a million from WWE Smackdown and half a million from Wrestlemania 23 alone, according to Celebrity Net Worth.
Around 2004, Bautista's wrestling salary was around $813,000 a year, which soon increased to over a million dollars by the time he left wrestling in 2013. As for his acting career, he's made quite a bit of money throughout the years. For the first "Guardians of the Galaxy" film, he made exactly $1.4 million. While the numbers have never been outwardly confirmed, it's estimated he made $3 million for the sequel. And for the two latest "Avengers" films, he's estimated to earn over $4 million (via The Things).
As for his home, he's quite private about it but it's reported that he lives in a sprawling mansion in Lutz, Florida (via Virtual Globetrotting).