The Queen Is Inviting The Public To Do This At Buckingham Palace For The First Time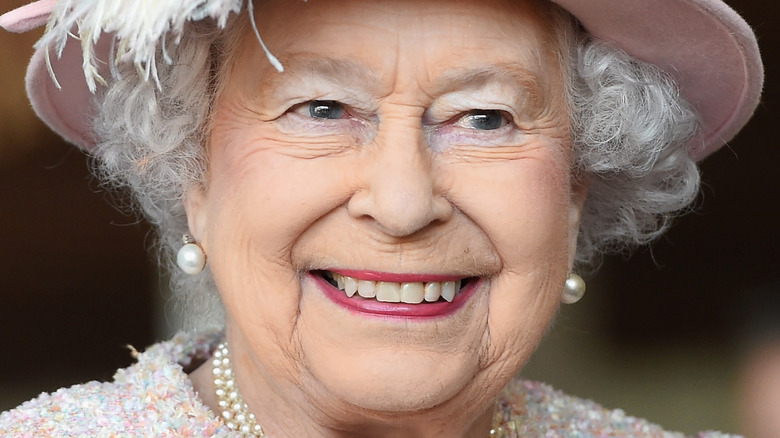 Stuart C. Wilson/Getty Images
Buckingham Palace will open up its previously secret gardens to the public for the first time on Friday, July 9, 2021 in an effort to boost palace income following a financial dry spell during the coronavirus pandemic. According to Express, the beautiful royal gardens will be open for tours and picnics, and, due to high demand, tickets for additional visitors have already been added to the schedule between July and September.
According to the official Royal Collection Trust website, those lucky enough to bag themselves tickets to this "once-in-a-lifetime" experience will "be free to wander around the garden's winding paths at your own pace" and witness "the beauty and calm of this walled oasis" in the middle of central London. Sounds like a dream. 
The event description continues, "Among the many features to discover are the 156-meter Herbaceous Border, the Horse Chestnut Avenue, the Plane trees planted by Queen Victoria and Prince Albert, and the famous lake with its island that is home to the Buckingham Palace bees." Are they describing the palace gardens or heaven? It's hard to tell, but it certainly sounds like the financial move that was needed to keep the palace afloat during difficult times. 
Opening up the gardens to the public 'makes financial sense'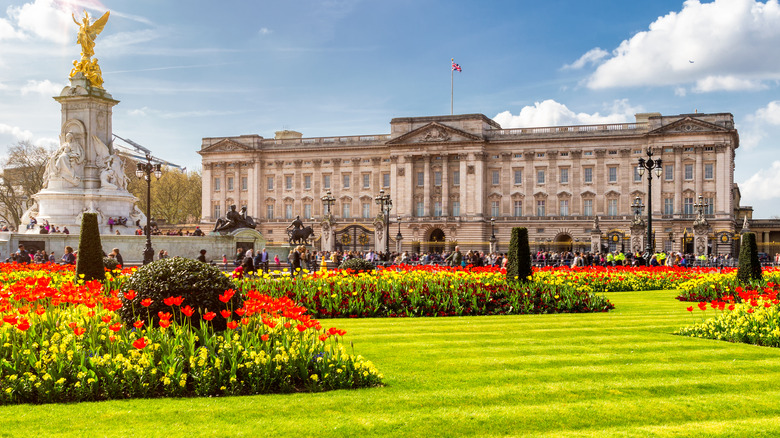 Shutterstock
Speaking on the morning show "BBC Breakfast," a services warden for the Royal Collection revealed that visitors of the Buckingham Palace gardens will be able to admire a range of flowers planted by members of the British royal family (via Express). Talk about an experience steeped in beauty and history. 
"When guests come in they'll have the opportunity to see the herbaceous border," the warden, identified as Adam, said. He added, "It's 156 meters long and has exotic plants such as banana trees and strawberry trees as well as buddleias and sweet peas and fox gloves as well." Not to mention the fact that visitors will see trees dating back to Queen Victoria, which is just cool. 
According to The Sun, the landscape of Buckingham Palace dates back to the 1820s and is the largest private garden in all of London, featuring 325 wild-plant species, 30 species of birds, and more than a thousand trees. 
Commenting on the decision to open up the gardens to the public, the BBC's royal correspondent, Sarah Campbell, explained that Buckingham Palace had been "badly hit" by the pandemic, adding that selling tickets to the palace lawns "makes financial sense." Who wants to go on a trip to the palace? Count us in.