April Ross' Net Worth May Surprise You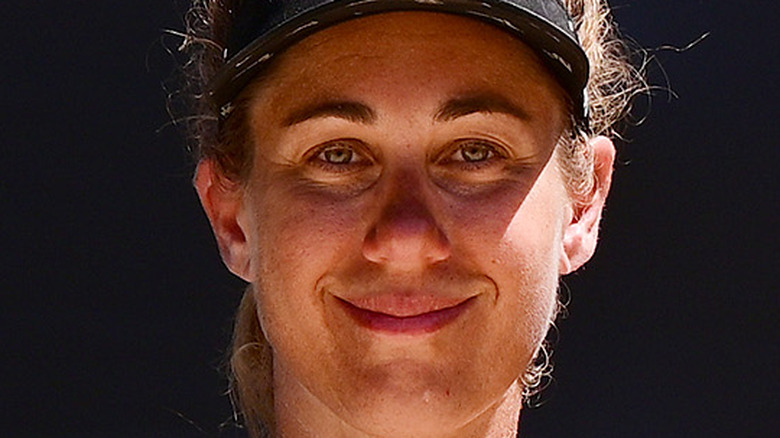 Handout/Getty Images
The Olympics come and go, but their spirit never wavers. While the international event is only held every four years, the years in between are spent training for the next session. Sometimes, though, unprecedented times call for unprecedented measures. The 2020 Olympics were postponed until 2021 due to the global coronavirus pandemic, per ESPN, but this ultimately gave competitors across the world more time to prepare themselves for the biggest sports ceremony in the world.
Among the 2021 Olympics' competitors is April Ross, a beach volleyball player from the United States. According to her website, Ross has been a professional volleyball player since 2006, and she's known not only for her high energy and ambition, but also her "powerful serve." She's furthermore known for her authentic nature and personality, which make her an excellent Olympian as she connects well to others and thus can communicate with and represent her country's people well. 
But where did this superstar volleyball player come from? According to Team USA, Ross hails from Costa Mesa, California, and she graduated with from the University of Southern California with a degree in international relations in 2005. Now, she's a pro volleyball player who has made a huge name — and worth — for herself.
This is how much April Ross has made from volleyball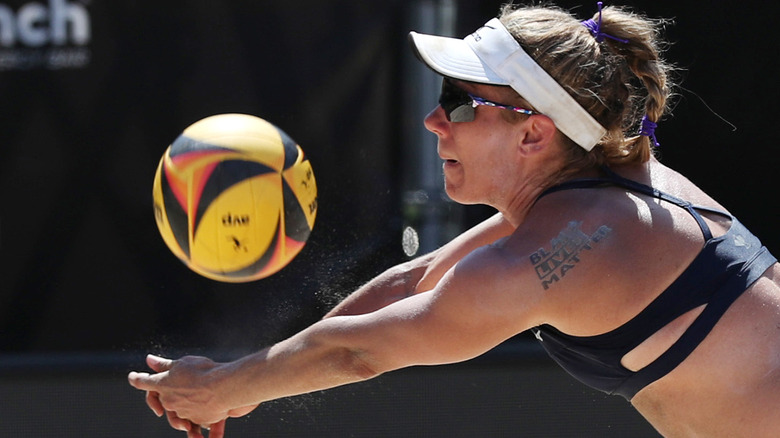 Handout/Getty Images
Because of her impressive professional volleyball career, April Ross has amassed a nice net worth. According to Celebrity Net Worth, the star player is worth an estimated $3 million, which she's earned through her career. This net worth also reflects her Olympic awards. Celebrity Net Worth explained that Ross earned a silver medal at London's 2012 Olympics and a bronze medal at Rio de Janeiro's 2016 Olympics. These have catapulted her into the position of one of America's best volleyball players, which her worth reflects. 
Ross won more awards before the Olympics, too. According to her website, she won "several" Fédération Internationale de Volleyball (FIVB) championships, including 2009's championship. She partnered with Jennifer Kessy at the time, who she won this championship with and who she then placed at the 2012 Olympics with. Now, she partners with Alix Klineman, but no change of partners can slow Ross down. Ross and Klineman won gold together in an international tournament in 2017, proving that Ross is a formidable opponent on any turf.
Overall, volleyball has made Ross a multi-millionaire, and she's racking up the accolades to prove why she's earned this money.