The Truth About How Much Money Olympic Athletes Really Make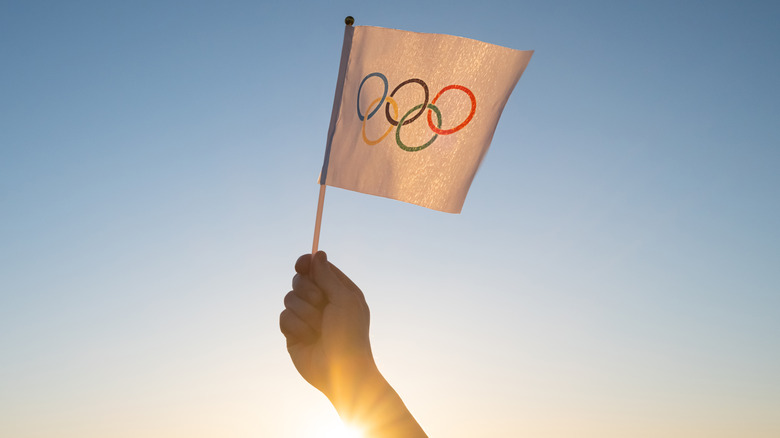 Shutterstock
On July 23, 2021, thousands of athletes will begin competing in arguably the biggest athletic competition in the world – the Olympics. Given the fact that these athletes are competing in one of the biggest events on the international stage, many assume that they are compensated well for representing their respective countries. Despite the celebrity status of American Olympians like Simone Biles, Caeleb Dressel, Katie Ledecky, and Hannah Roberts, their bank accounts often don't reflect the nation's admiration of their skills.
Though Biles is worth an impressive $6 million, per Celebrity Net Worth, the vast majority of Olympians, like Mitch Whitmore and Adam Rippon, have struggled to scrape together the money to make ends meet to pursue a dream that can be incredibly expensive to fund. In fact, in a 2018 tweet, Rippon admitted to stealing apples from his gym in order to save money on the groceries that he could barely afford prior to competing in the 2018 Winter Olympics.
This wealth discrepancy begs the question — how much do Olympic athletes really make? How do they make this money? The answers to these questions might surprise you.
Athletes make less than you might think while competing at the Olympics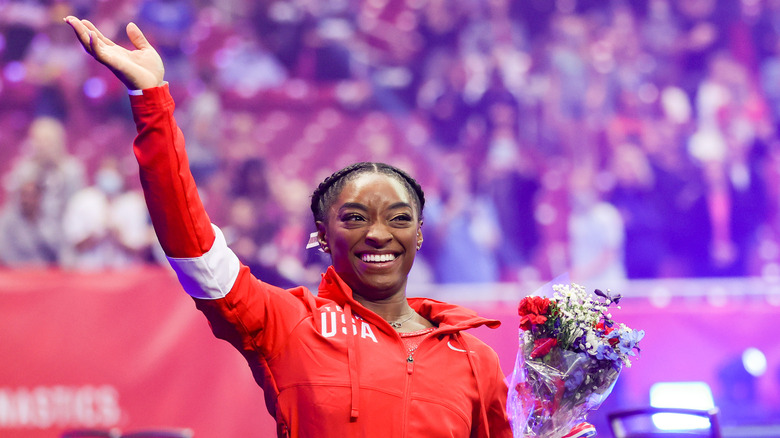 Carmen Mandato/Getty Images
Every four years, thousands of athletes compete for gold, silver, and bronze medals at the Olympics. Most of these athletes spend years refining their particular athletic skills in order to perform at the top of their game. Despite these efforts, though, athletes are not paid to participate in the Olympic games, per CNBC. Though many athletes can work to receive corporate sponsorships and endorsements to fund their trip to the Olympics, those who do not receive this sort of funding have to empty out their own pockets in order to compete at the games. In recent years, many athletes have created GoFundMe pages in order to crowdsource the money required to pay for their trip to the Olympics and the extensive training that it takes to get there in the first place.
The Olympic athletes who manage to secure a gold, silver, or bronze medal at the Olympics do still have a chance to earn some money. According to CNBC, during the 2018 Winter Olympics, United States Olympians earned $37,500 for a gold medal, $22,500 for a silver medal, and $15,000 for a bronze medal. American teams who earn these medals split the reward money amongst themselves.
This is how Olympians earn money outside of athletic competitions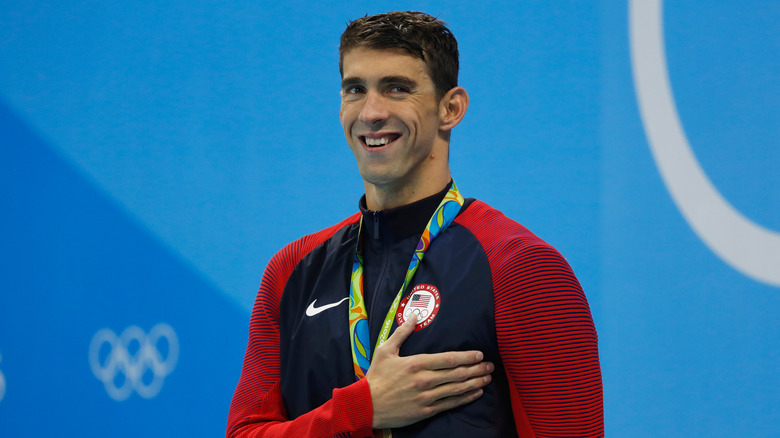 Shutterstock
For the most high-profile Olympians, earning money outside of competitions can be fairly easy. Take former Olympic swimmer Michael Phelps, for instance. Currently, according to Celebrity Net Worth, Phelps is worth a whopping $80 million, thanks in large part to endorsement deals with companies like Under Armour, Visa, Speedo, and Wheaties, worth millions of dollars. Gymnast Simone Biles has enjoyed her fair share of wealth ($6 million, to be exact) due mostly to endorsement deals with Tide and other large companies, per Celebrity Net Worth.
However, those Olympians who never gain the notoriety of their famous counterparts typically have to find other ways to pay the bills. Olympians who actually earn a gold, silver, or bronze medal at the Olympics have actually been able to receive between $10,000 and $30,000 for selling their medals online, according to USA Today. Most Olympians, it seems, work full-time jobs while pursuing their dreams of athletic achievement since their athletic pursuits do not offer up a single dime. According to Bustle, Olympians like Lanni Marchant, Gwen Jorgensen, and Gerek Meinhardt keep typical office jobs like an attorney, accountant, and consultant, respectively.
At the end of the day, though the most famous Olympians can earn quite a comfortable living, many Olympians will never earn a dime from their athletic pursuits.