The Truth About Barbra Streisand And Warren Beatty's Relationship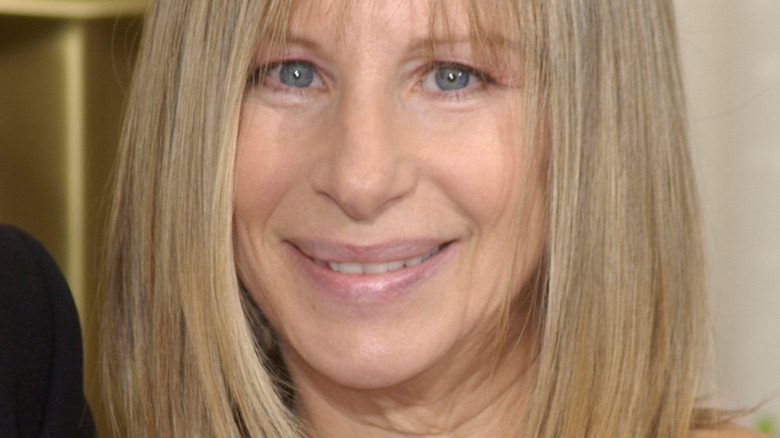 Shutterstock
Although both Barbra Streisand and Warren Beatty have been married to other people since the 1990s, the iconic performers have had a checkered dating history, with rumored romances and affairs each has had with others since their careers first began in the 1960s. While you won't find Beatty on a list of men Streisand has dated (via Ranker.com), you will find Streisand on lists of women Beatty has dated — or at least rumored to have dated.
According to Ranker, Beatty and Streisand had a rumored brief fling in 1969 when she was still married to Elliot Gould. In fact, around the same time, Streisand was rumored to be having an affair with her "Funny Girl" leading man Omar Sharif in the late '60s and denies ever being romantically involved with Beatty during that time period. Thanks to comedian Kathy Griffin, she even got to set the record straight.
A flirty dinner conversation between Streisand and Beatty maybe reveals the truth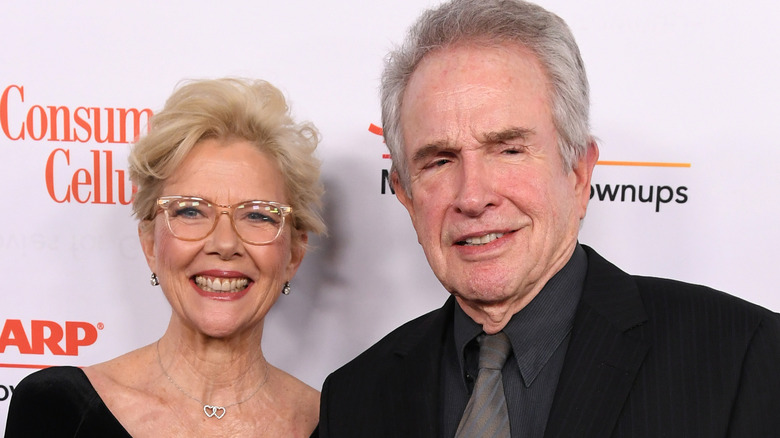 Kevin Winter/Getty Images
Kathy Griffin, the comedian who is never afraid to take chances, released a book about her celebrity encounters in 2016 and described a dinner for Jane Fonda's 75th birthday in 2012 that Barbra Streisand attended. After joking about Streisand getting up to sing one of her old standards, "People," Warren Beatty entered the restaurant and spotted the ladies together and asked what was going on at their table. Griffin, who often will say anything, told him that rather than talking about music, they were discussing the rumor that Streisand and Beatty had a fling (via The Hollywood Reporter).
Beatty immediately said, "I thought we did" but Streisand vehemently denied it, telling him: "Warren, I'm not going to have this fight with you again. We nev-ah hooked up."
Then, though, Beatty seemed to have details, recalling that he and Streisand were returning from the Catskills (a New York summer resort area), decades before and something may have happened in the back seat of the car. Once again, Streisand denied it and then Sean Penn walked in, distracting Beatty from the conversation (via THR).
So, Beatty said something did happen and Streisand insists something didn't. Only they know for sure, but it doesn't mean they didn't eventually find that forever person.
Warren Beatty and Barbra Streisand have long marriages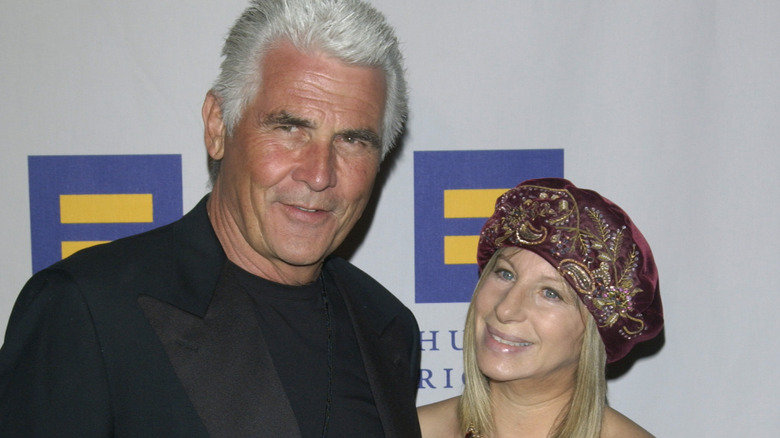 Shutterstock
After years as a Hollywood playboy, Warren Beatty met Annette Benning when they starred opposite one another in the 1991 mob flick "Bugsy" (via IMDb). The pair married in 1992 and raised four children together (via Biography). As of this writing, they are approaching their 30th wedding anniversary.
As for Barbra Streisand, after decades of being unlucky in love, she met actor James Brolin on a blind date and the pair wed in 1998 in an elaborate ceremony at the singer's Malibu home. As of this writing, they just celebrated their 23rd wedding anniversary, with Brolin telling People magazine their marriage is stronger than ever. "Neither one of us have ever gone out the door [after] an argument and we are good at talking things out. And 23 years is better than ever, I must say," Brolin said.
Whether Streisand and Beatty were ever really romantically involved might never be confirmed for the public, but it's clear from Griffin's book that they can still joke with one another and have a good time as old friends.