Barbra Streisand's Stunning Net Worth Revealed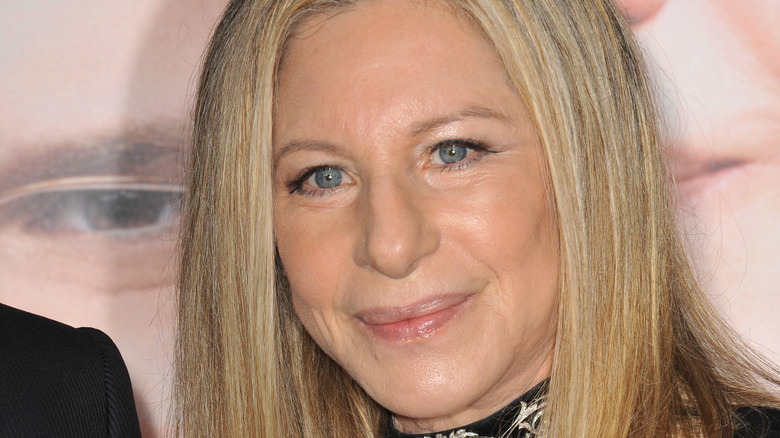 Shutterstock
Singer, actress, composer, director, producer, and businesswoman. These are words that define legendary performer Barbra Streisand and also the roles in life that have helped her amass an incredible amount of wealth over her six decades in the public spotlight.
Born Barbara Joan Streisand (she removed the second "a" in her name when she started performing professionally) in Brooklyn, NY on April 24, 1942, the Hollywood superstar became enthralled dreamed of being a performer and by the time she was a teenager, she proved her business savvy by negotiating with theater owners Anita and Alan Miller. She would babysit her children for free if she could get a scholarship to Alan Miller's acting school. After she graduated Erasmus Hall high school, Streisand moved across the Brooklyn Bridge to Manhattan to pursue a career. She was only 20 when that career started taking off, making her the wealthy woman she is today (via Biography).
A Broadway career leads to a movie career and the Hollywood life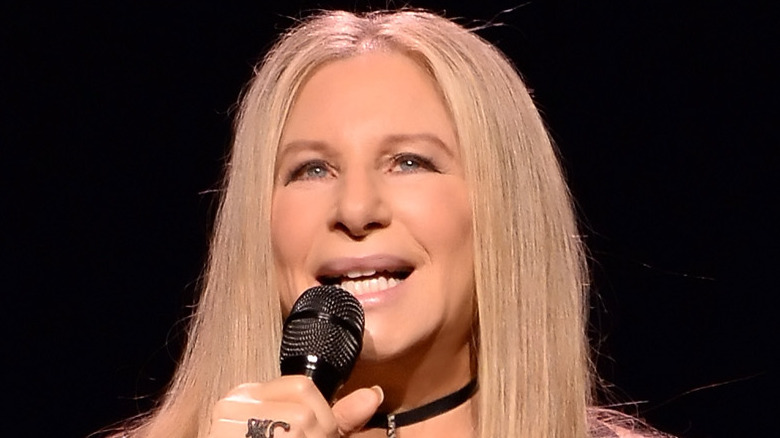 Kevin Mazur/Getty Images
In 1962, Barbra Streisand got her big break when she was cast in the Broadway musical "I Can Get It For You Wholesale." She wasn't the lead and she didn't find her fortune, but she was on her way. The buttery voice with the wide range soon led to a Tony Award nomination and her first record deal with Columbia Records.
A second Broadway show was soon to come when Streisand didn't even have to audition for the part of Fanny Brice in the biopic musical of the Vaudeville star's life, "Funny Girl." When "Funny Girl" was made into a movie in 1968, Streisand's Hollywood career was born. She won her first Academy Award for that film after also playing Fanny on London's West End (via Biography).
In the 1970s, Streisand was a hot Hollywood commodity, known as much for her movies as she was for her magnificent singing voice. Her string of box office hits during that era include "Hello Dolly," "On A Clear Day, You Can See Forever," "The Owl and the Pussycat," and "What's Up Doc?" (via IMDb).
According to Celebrity Net Worth, Streisand formed her own production company in 1969 along with Sidney Poitier, Paul Newman, and Steve McQueen. This business move created First Artists Production Company and helped actors develop their own projects rather than them always being told what to do. By 1983, Streisand was ready to go behind the camera when she both starred in and directed the epic musical "Yentl".
A lifetime of music increases Barbra Streisand's immense net worth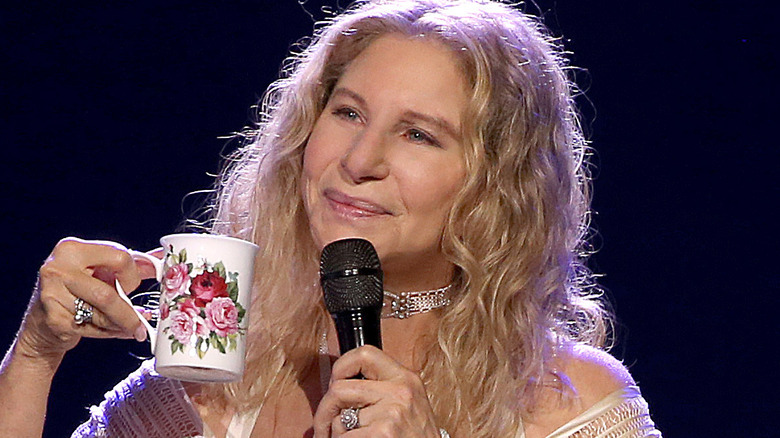 Barbra Streisand got her big break in Broadway musicals and never abandoned those musical roots. During her long and storied career, Streisand has recorded 36 original studio albums, released nine compilation albums and seven live albums via her concerts. She has also 52 gold albums and 32 platinum albums, according to Celebrity Net Worth.
Although Streisand's stage fright is legendary, she has managed to overcome it later in her life and in 2018 James Corden that she just doesn't want to disappoint people (via USA Today). With Celebrity Net Worth reporting that her concert tours take in anywhere from $60 million to $80 million, it's clear she can still thrill her fans.
As of this writing, the outlet reports Streisand is worth a whopping $400 million. And she's still going. At nearly 80 years old, Streisand plans to release another album in August 2021 called "Release Me 2," a compilation of never-before-released tracks she's recorded throughout her career (via Broadway World).