What You Don't Know About Disney's Princess School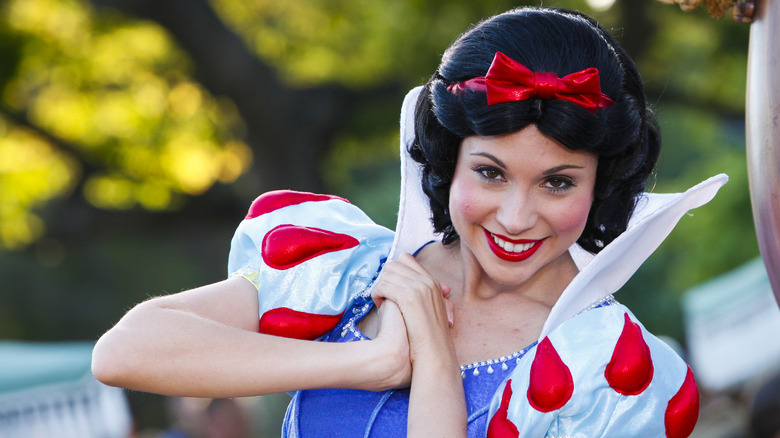 Bloomberg/Getty Images
Have you ever dreamed of becoming a princess? What would you have thought if, at your school's career day, there was a recruiting table from something called the Princess School? Dreams! Come! True! Believe it or not, there really is such a place, and it's sponsored (of course!) by "the most magical place on Earth." Yes, THAT magical place, the one also known as the House of Mouse.
While "Princess School" isn't an official Disney name, former Walt Disney World cast member Emily Cook Harris told Reader's Digest that's what she and her fellow costumed characters called the place they went to, to learn all the rules and regulations required to keep the magic alive. While all Disney Parks employees need to follow a strict set of rules, Disney's princesses need some extra instruction in order to keep it regal even when the temps are soaring and the crowds are crowding and they've got a mob of 5-year-old princess wannabes pulling on their wigs.
What subjects are on the curriculum at princess school?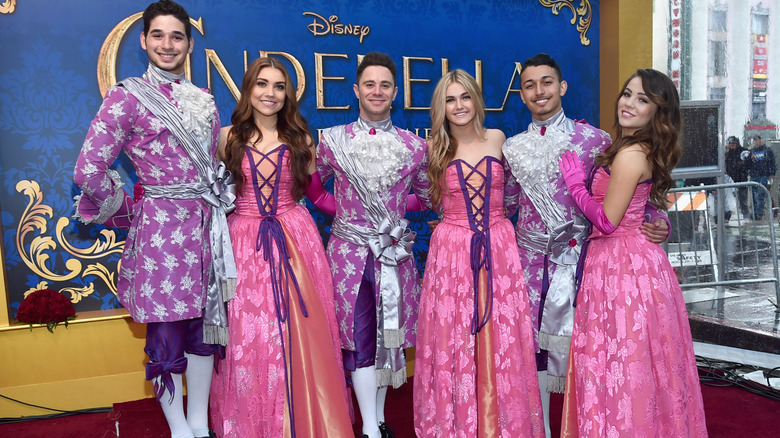 Alberto E. Rodriguez/Getty Images
In order to portray a Disney princess, you'll need to be well-versed in that particular princess' background as well as her mannerisms, her speaking voice (accent included, in case you're a Merida or Alice, e.g.), her catch phrases, and her signature for the zillions of autographs you'll be signing. You'll also need to learn that character's makeup, as there are likely to be several of any given character roaming the grounds at the same time and it wouldn't be cool if the Snow White at Epcot center didn't look exactly like the one outside Country Bear Jamboree.
The tricky part about princessing is, as former Snow White/Princess Leia Katie McBroom told BuzzFeed, that many princesses actually play multiple characters. This means they need to know the drill for each one of their characters. This can't be easy, especially when your characters are as varied as Tinker Bell, Chip and Dale, Winnie the Pooh, and Doc McStuffins (as is the case with one employee). Still, it's not all grind, grind, grind in princess school. One of the main ways these ladies in waiting learn their new roles is, as Harris revealed, by watching "their" movies. As she told Reader's Digest, "I had seen ['Alice in Wonderland'] maybe once or twice as a kid, but once I was cast I watched it countless times — at least 50. I memorized all her favorite phrases, the colorful characters in her world, her British accent, and her mannerisms."