What's Really Going On With Mitt Romney And His Neighbors?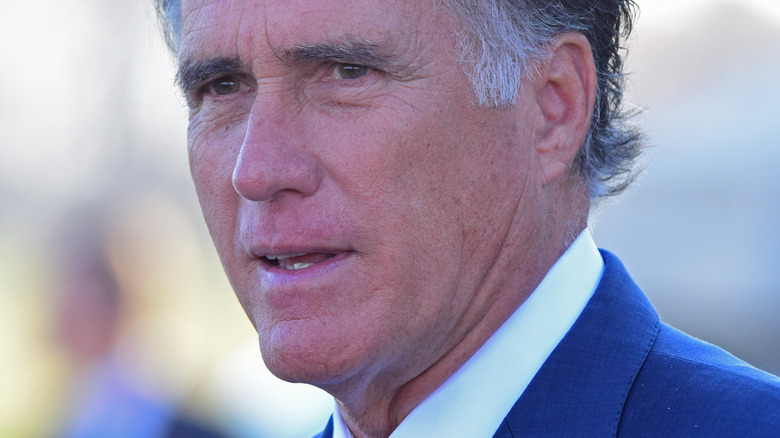 Shutterstock
Mitt Romney is selling the San Diego home that has had him clashing for years with his neighbors. But wait, isn't Romney from Utah? Clearly, we need to go back to the beginning. Like many rich politicians, the Romneys have purchased more than one house, and that includes in big city, gorgeous locations like San Diego. This home, at 311 Dunemere Drive, was purchased in 2008 for $12 million (via The San Diego Tribune). Upon purchase, Romney immediately set out to remodel the 3,009-square-foot home to build a 8,153-square-foot mansion, including a "car elevator."
Neighbors were not pleased.
Anthony Ciani, a La Jolla, California, architect and former neighbor explains, "Not all of the neighbors had issues with the Romneys' project, but others, including me, disputed their claim to own the sandy beach west of the historic property line which could interfere with the historical public use of the beach, and because that uses that additional area of land to build a larger house than would otherwise comply with the development regulations" (via the New York Post).
A house that represented political excess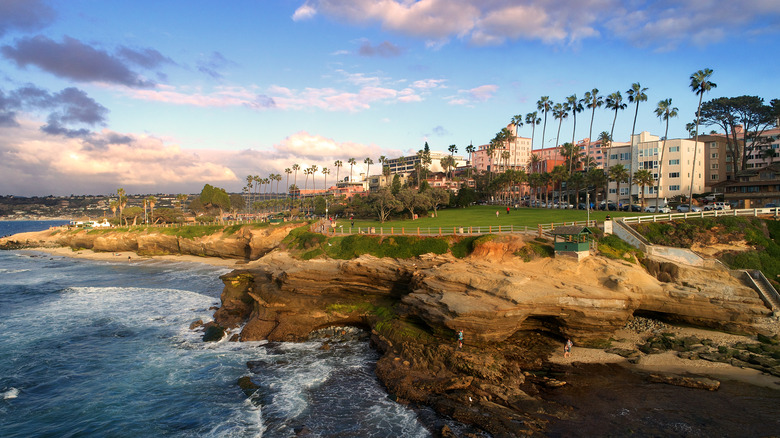 Shutterstock
Neighbors were said to oppose the noise of construction, as well as the larger footprint of the remodel as a point of excess in an area of established architecture. The new home jumped from a 3 bed, 5 bath home to a 2-story 5 bed, 7 bath home with new retaining walls, a relocated driveway, and a highly controversial four-car garage with lift. This garage was a talking point for political opponents in 2012 with Michigan Gov. Jennifer Granholm criticizing Mitt Romney's policies on auto manufacturers, saying, "the cars get the elevator, the workers get the shaft" (via Yahoo).
Neighbors, however, came to accept the property once the remodel was complete in 2015 — especially since Ciani reported that they preserved access to the public beach as promised. While controversial, the garage may have also helped with limited street parking. While these neighborhood feelings seem to have simmered down over the years, the Romneys chose to part with their San Diego property anyway, selling in 2021 for $23.5 million (via Mansion Global).