The Hottest Print For 2021 May Not Be What You Expect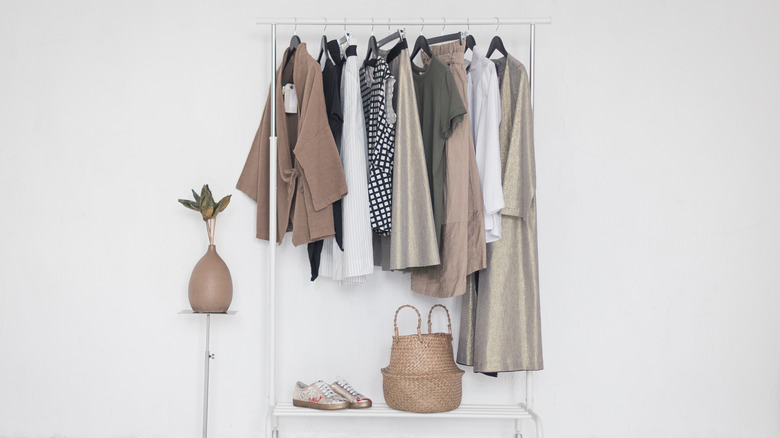 Shutterstock
There are some prints that never seem to go out of style, like floral, gingham, plaid, and stripes, amongst a few others (via Visual Therapy). But other prints have an amazing way of coming in and out of style, making dramatic entrances during certain decades, only to completely disappear without a trace. And indeed, 2020 was no exception to the phenomenon of the popularization of prints; from pale pastels, to tie-dye, and really anything reminiscent of the '90s (via PureWow).
But it's a new year, new us, and we're ready to move onto something brand new — or at least, something that makes us nostalgic for a totally different decade. The first half of 2021 saw an influx of a print that we never thought we'd see again after the bohemian vibes of the 1960s faded away; but young people absolutely lost if over this print, against the prediction of stylists. And the print in question was the western-inspired cow print (via Forbes).
Well, it would appear that for the second half of 2021, this animal print is being replaced by that of another animal.
You can wear this print with virtually any look you're going for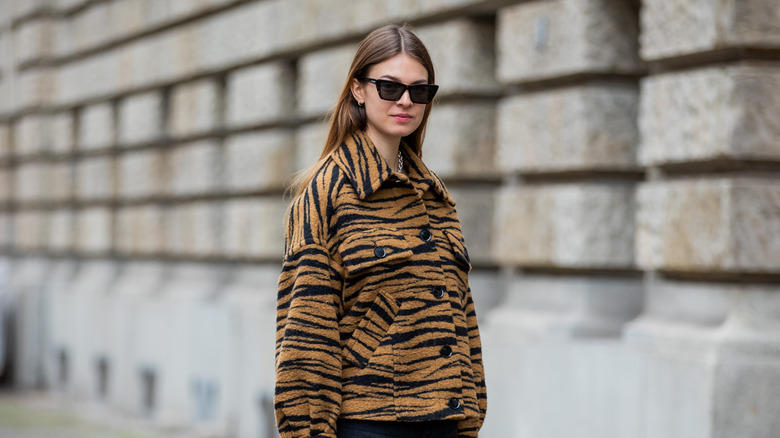 Christian Vierig/Getty Images
We thought the advent of tigers would be over after Joe Exotic's "Tiger King" absolutely ruled through the majority of 2020. But if you ask the chic and fashion-forward, the second half of 2021 is seeing a ton of tiger print. According to the Zoe Report, tiger print is especially sought-after because it's an animal print that comes across as "intriguing," but not "too over the top." Fashion designer Lois Opoku reportedly featured loads of tiger print at this season's Paris Fashion Week and included the print on some show-stopping outfits that walked down the runway. Vogue explains that the pull toward animal prints comes from a desire to imitate nature without actually harming it or wearing its skin.
Tiger print is an incredibly versatile look, per Who What Wear. Experts say that the beauty of tiger print is that it can be worn casually, such as on PJs or sporty tops, or instead, as a more refined 'fit, like on our blazers, dresses, coats, or even high heels. The tiger print can be the showstopper of your look, paired with quiet accessories that blend in and allow the print to do all the talking; or, it can serve as a neutral, and can be paired with bold colors and accessories, such as neons and dramatic bags — or, for the bravest of you, paired with other prints, per the Zoe Report.
Regardless of how you style this timeless fashion piece, whatever you do — do wear it.