Mike Holmes Takes Us Behind-The-Scenes Of Battle On The Beach - Exclusive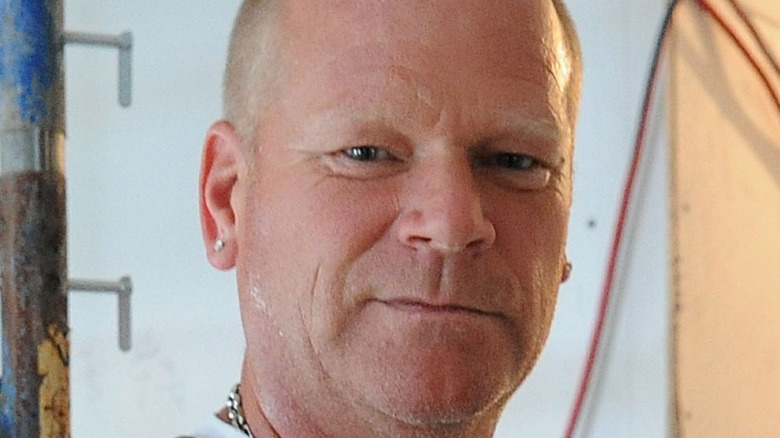 Brad Barket/Getty Images
This week, we began watching as house flippers battle it out on "Battle on the Beach." The competition will grow even more fierce as three couples compete for the cash prize of $50,000. However, while it may seem like their celebrity mentors are all in it to win it this season, what happened behind-the-scenes tells a completely different story.
Through all the blood, sweat, and tears, everyone on set got to know each other's strengths very well. In fact, according to celebrity judge Mike Holmes, there was even a lot of singing off-screen. "I was blown away that Ty [Pennington] just pulled out his own character and got up and sang like he was a rockstar, was not afraid of cameras," he told us in an exclusive interview. "Because everyone had their phones rolling to record it."
In addition to singing, there were a lot of other sweet moments that have made Holmes ready to sign up for a second season. Each week, "I went home with a smile," he told us. So what else was happening behind the scenes?
Behind-the-scenes, there were a lot of sweet drinks and even more singing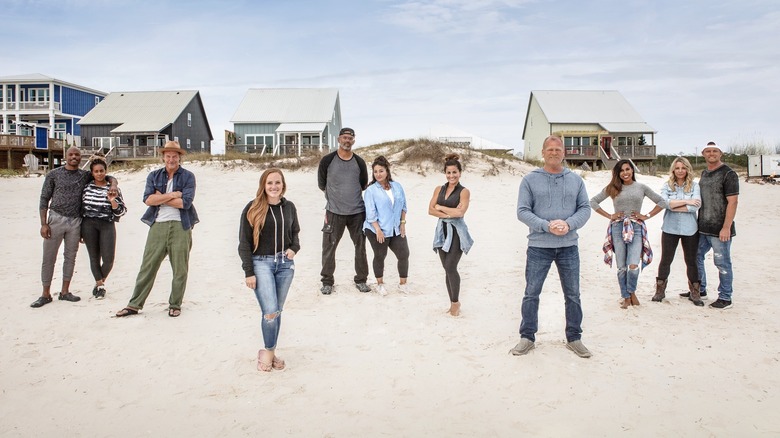 HGTV
"Battle on the Beach" may seem like a competitive show, but as soon as everyone stepped off set, these stars were all about sharing. "Honestly, it was Alison [Victoria] who started this," Mike Holmes told us. "Because Alison had the juice trailer, and Taniya [Nayak] had the coffee trailer. They were really enticing all the crew, not to mention the families, but the crew especially, 'Come and have a coffee. Come and have a juice.'" A sweet treat sounds like the perfect way to end a long work day — and that's not the only thing that sounds enticing about starring on the show.
House flipping may be a tough business, but working each day out by the ocean makes it all better. Everyone truly enjoyed working together as they spent their time beachside — and they would apparently all be singing about it, too. "If you look at that, that's a television show behind a television show," Holmes said, and that's definitely something we would love to binge next.
New episodes of "Battle on the Beach" air every Sunday night on HGTV and are also available to stream on discovery+.