The Truth About Trixie Mattel And Katya's Friendship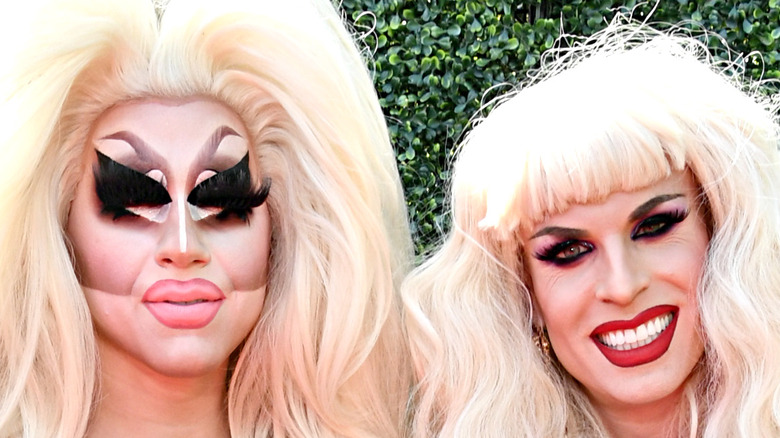 Emma Mcintyre/Getty Images
The groundbreaking reality series "RuPaul's Drag Race" has produced a string of drag superstars throughout its many seasons, and two of the brightest stars to have emerged from the competition show are Trixie Mattel and Katya Zamolodchikova, who have become quite the dynamic duo in the years following their "Drag Race" stint. But, what is the truth about the pair's relationship?
According to Screenrant, Trixie and Katya first met while competing alongside each other on the seventh season of "RuPaul's Drag Race" back in 2015. However, despite enjoying a close friendship today, the pair didn't hit it off right away and became closer once the cameras had stopped rolling. 
Speaking to Hello magazine about the origins of their friendship, Trixie revealed, "We became friends after the show because we noticed that neither of us was a typical drag queen ... We weren't as good as competitors as the other drag queens, and we had both just made it to the end but didn't have the pressure of winning."
The pair's relationship has experienced bumps along the way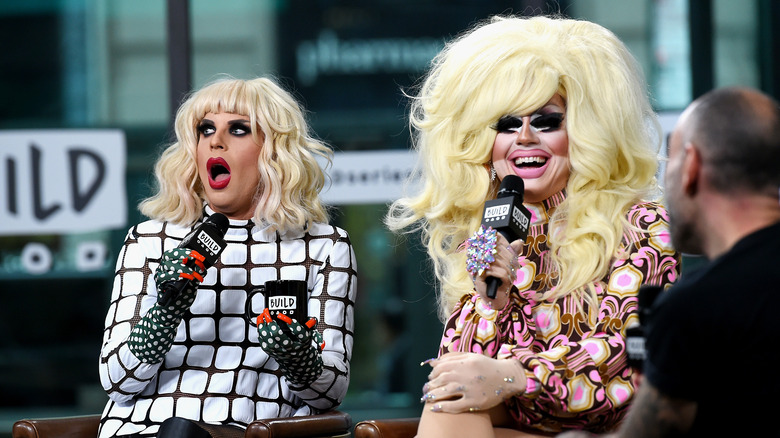 Ben Gabbe/Getty Images
Per Screenrant, the drag duo's friendship began to blossom when they appeared in a special episode of "Fashion Photo RuView" together. "We had a fun chemistry and so just ended up doing the web series from that and so it started really simply," Katya said of the pair's first-ever joint gig (via Hello magazine).
From there, Trixie and Katya were handed their very own web series, "UNHhhh," which went on to become one of the most successful shows on the WOW Presents Plus streaming platform. The success of "UNHhhh" led to the commissioning of two additional shows fronted by the pair, including Viceland's "The Trixie & Katya Show" and the Netflix YouTube series "I Like To Watch." In 2020, the pair also ventured into the competitive field of audio entertainment with the release of their joint podcast "The Bald and the Beautiful."
However, throughout their years working alongside one another there have been some bumps along the way, including during the filming of "The Trixie & Katya Show" when Katya went through what she herself described as a "psychotic break" brought on by substance abuse. This prompted the drag star to check herself into rehab and temporarily pause all work commitments with Trixie. Thankfully, Katya is doing much better today, and the pair continue to dominate the world of drag.