The Truth About Barbra Streisand And Jon Peters' Relationship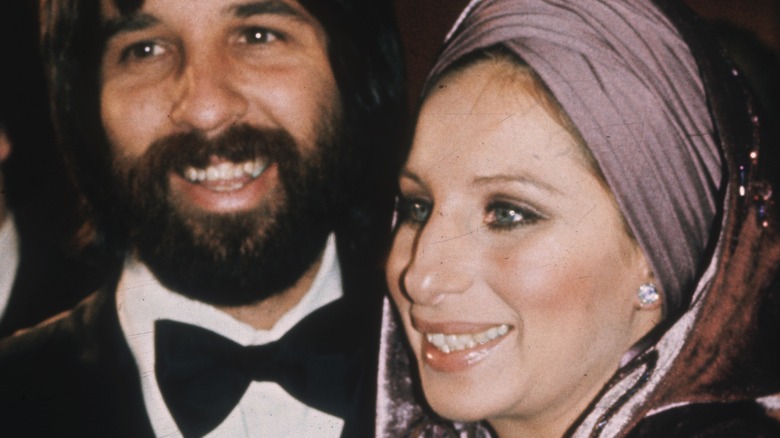 Hulton Archive/Getty Images
For over 20 years now, Barbra Streisand and James Brolin have been the very embodiment of a long-lasting, happy Hollywood couple (via People). But before there was JaBarbra, there was JonBarbra, aka Barbra Streisand and Jon Peters. The pair first met when Peters started in his family's business, becoming a hairdresser to the stars — and those stars including Barbra Streisand herself (via Celebrity Networth). Peters was hired to create a wig for the 1973 Streisand comedy "For Pete's Sake" and the two hit it off immediately. While many believe that Peters was still married to actress Lesley Ann Warren at the time, Warren maintains that she left him first.
"I had to get out and take care of myself," Warren told People in 1977. In fact, Warren and Streisand even remained friends, with Warren saying, "We have a lot to say to each other, but it's touchy, and we make rules not to talk about certain things."
After Peters and Streisand began dating, Streisand helped Peters make the transition from Beverly Hills hairdresser to producer, advising her on every aspect of her career (via The Hollywood Reporter). Peters produced Streisand's album "ButterFly," before going on to produce Streisand's famed 1976 film "A Star Is Born." From there, Peters went on to huge success, alongside Peter Guber, producing huge hits like "The Witches of Eastwick," "Rain Man," and "Batman" (via IMDb).
The Brad and Angelina of the '70s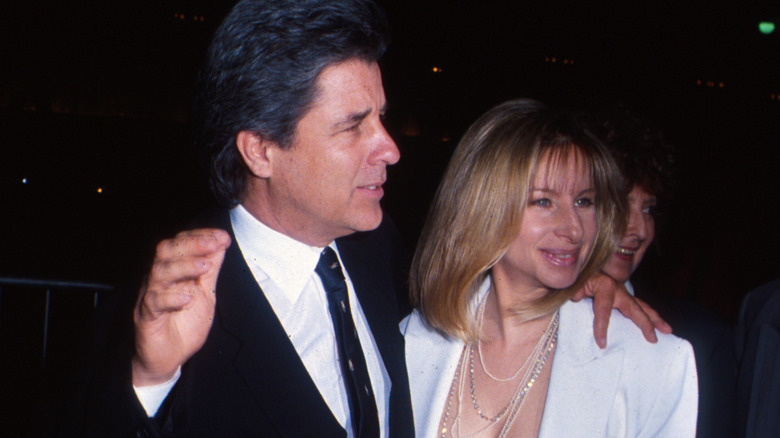 Barry King/Getty Images
Although by 1976 "A Star Is Born" already had two iterations to its name (William Wellman's 1937 original and the George Cukor remake from 1954), that didn't stop Streisand and Peters from helming a third outing of the film, this time set in the world of '70s rock and roll (via The Hollywood Reporter). Peters and Streisand were a power couple in their own right, even posing for Vogue.
"He's very strong but he's also sensitive and creative," Streisand said of Peters in 1983 (via People). "And he has a great zest for life. He loves to build things, and so do I." 
Streisand and Peters were together for 12 years total, splitting in 1985. Streisand credited Peters with the push she needed to direct, making her directorial debut with 1983's "Yentl."
"Somebody like my mother to tell me I couldn't do it," Streisand said (via People). "Then I'd get mad and do it. Jon gave me the challenge. He told me straight out I'd never make the picture."
Decades later, Peters would still call Streisand the love of his life, saying, "She was the most captivating, interesting, creative person I have ever met ... I owe her. I will always owe her for giving me the life that I've had."
The two remain friends today, although there is another side to Peters: He was allegedly sued for sexual harassment five times and, reportedly, there was pushback against his producer's credit for the 2018 iteration of "A Star is Born" (via Jezebel).