Olympian Lilly King's Net Worth May Surprise You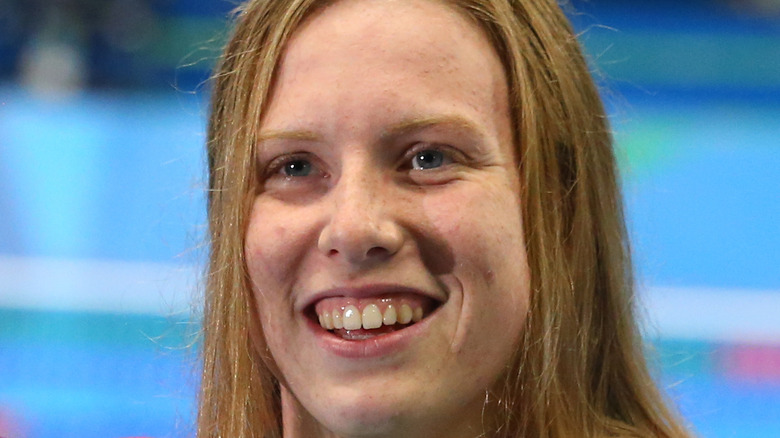 Shutterstock
Lilly King is headed to the Summer Olympics in Tokyo and as she prepares to go for gold, we're learning what the 24-year-old swimmer and Indiana native is worth.
According to Celebrity Net Worth, King was born in Evansville, Indiana in February 1997 and took a liking to swimming at an early age, swimming for the F.J. Reitz High School Panthers and, as Famous Birthdays and Deaths noted, the Newburgh Sea Creatures. Throughout King's early career, she scored a number of awards, including two medals at the 2013 Speedo Winter Junior Nationals and the gold medal at the 2014 Junior Pan Pacific Championship. She was also runner up at the 2015 Phillips 66 Nationals.
In college at Indiana University, the 5 feet 9 inches athlete swam for the Indiana Hoosiers.
As fans of the swimmer may know, King specializes in the breaststroke and has nabbed a number of honors for herself, including Big Ten Swimmer of the Year, four All-America honors, and First-Team All-Big Ten.
Lilly King saw success at the 2016 Rio Olympics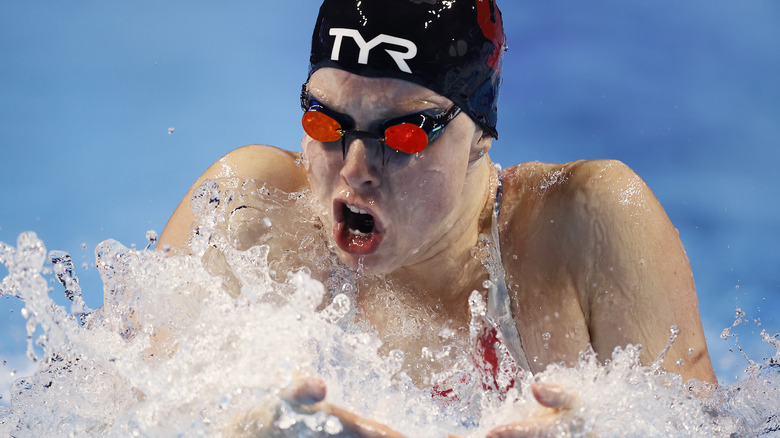 Tom Pennington/Getty Images
While some athletes do their best to stay under the radar when it comes to gaining fame through their sport, King has never been concerned about rubbing onlookers the wrong way. "I was always just very myself, and just really genuinely didn't care what other people thought of me," King once said, via the Associated Press.
"The people she's been around a lot, from her parents to her coaches, have never stifled her voice," said her coach, Ray Looze. "Even when it wasn't the best voice or maybe the best opinion out there, I think we just let her be herself."
Following success at national competitions, King went on to compete at the 2016 Rio Olympics, where she won a gold medal in the 100 meter breaststroke and also competed in the second leg of the women's 4×100 meter medley.
As for her net worth, Celebrity Net Worth noted that due to her swimming success, King is currently worth an estimated $2 million.