What Really Inspired Jessica Biel To Start Her Wellness Brand?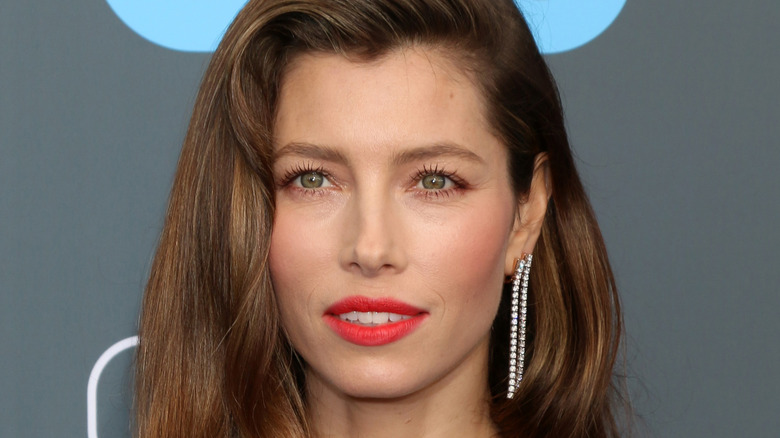 Shutterstock
After revealing that she gave birth to baby number two with her husband, Justin Timberlake, Jessica Biel made another announcement — she's creating her own wellness brand with products for children and their families. The actress recently spoke with People to share how her new company, Kinderfarms, came to be.
When shopping for a teething ointment for her newborn son, Phineas, Biel struggled with the options available. "You read the back of these labels and then when you start looking up what some of these things are, it doesn't fit my values as a mom," she explained. "It's like once you have the information and then you start to research different ingredients, you start to think more about like, 'Well, I wouldn't put that in my body. Why would I put it in my kid's body?'"
The outlet notes that she teamed up with Jeremy Adams, a natural products creator, and Greg Willsey to make the new line as effective and safe as possible. Currently, the brand's first product is called Kinderlyte, a hydrating product that's free from artificial additives. Next month, Kinderfarms will share their second offering. "It's creating an option for families who have different value sets and would like to have some kind of opportunity to make a different choice for their kids," she explained to the outlet.
Plus, the company plans to donate 1% of all earnings to the For the Planet campaign, according to People.
Jessica Biel wanted to give families more nontoxic options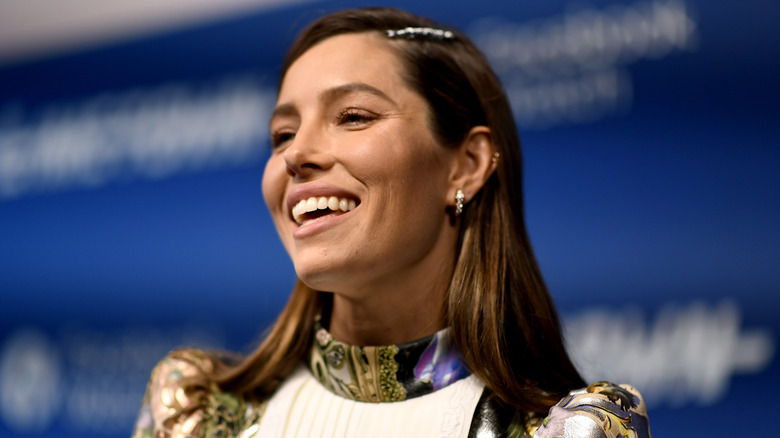 Frazer Harrison/Getty Images
Like Jessica Alba before her, Jessica Biel has set out to create a nontoxic product line for families across the country. "The most important thing was to create products that I really felt I could stand behind as a mom and as a woman and a wife," she told People. "And say to my family and my friends, 'I really trust that the ingredients in these products are effective and non-toxic, just cleaner.' That's the priority."
While the launch of her new product line may come as a surprise to some, her announcement earlier this year shocked fans — she had her second baby in 2020 during the pandemic. "It wasn't like it was supposed to be a secret," she explained to Dax Shepard on his podcast. "It was just COVID happened and then I went to Montana with my family and never left."
Biel and Timberlake are also parents to 6-year-old Silas, the outlet notes. The mother-of-two shared that she was also nervous her husband wouldn't be allowed in the delivery room for the birth of their second baby. Luckily, the restrictions changed prior to Phineas' arrival and the singer was present for the experience, Entertainment Tonight reports.
Between welcoming a new baby, starting a new company and managing the stress that comes with it, Jessica Biel certainly has her hands full.