Jill Duggar Dillard Updates Fans On Her Relationship With Her Parents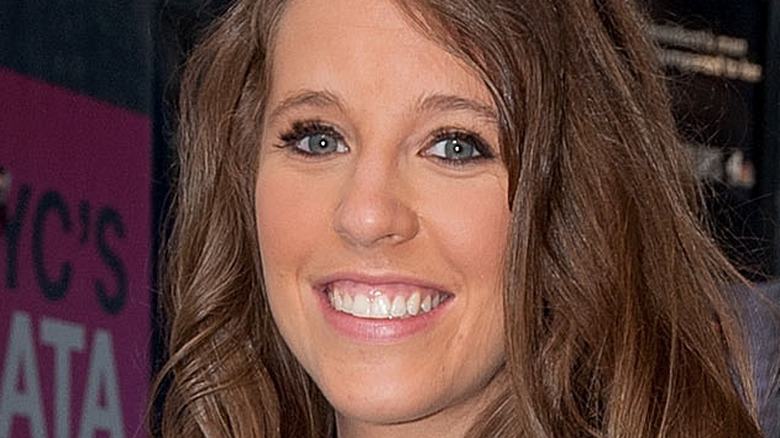 D Dipasupil/Getty Images
When "19 Kids & Counting" first entered the reality TV world, viewers were delighted with the adventures of a family who managed to raise their huge clan without losing their money, faith, and sanity. But their squeaky-clean image was soiled seven years later when multiple scandals surrounding oldest son Josh came to light (via Insider). TLC pulled the show but then served up a spinoff, "Counting On," highlighting the lives of the married Duggar daughters and their families. 
Even that change didn't help the family's rep much. Jill Duggar Dillard left "Counting On" two years after the show's premiere. The decision was based partly on transphobic statements her husband, Derick, had made, but primarily because her relationship with her parents, Jim Bob and Michelle, was growing frosty. "Our control to choose what jobs we were allowed to accept and even where we were allowed to live was taken away from us," she alleged in a People interview. "We knew we had to pull out completely to reevaluate and get our bearings." The Dillards also claim that they were never paid for their appearances on the show. 
Since then, Jill Duggar Dillard has spoken only occasionally about her parents. She has mentioned not being at the "big house" in two years. When "Counting On" was finally canceled, she and Derick released a statement saying they never got the news directly, and that "the pursuit of freedom and authenticity has been a growing theme in our lives." Recently, she gave an update on her family situation that shows the rift is slow in mending.
Jill Duggar Dillard still keeps her parents at arm's length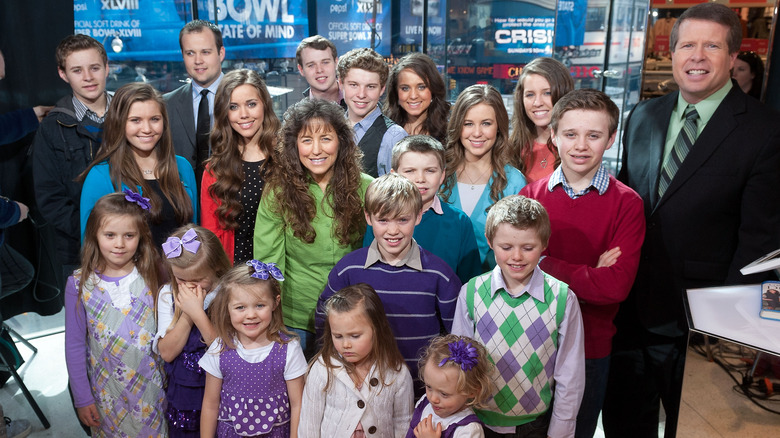 D Dipasupil/Getty Images
Jill Duggar Dillard's Instagram page shows not only glimpses of her happy life now — quality time with sons Israel and Samuel, Derick's graduation from law school — but also offers hints about her standing within the family. For instance, she and her husband were guests at the February wedding of her younger brother Justin, and she frequently exchanges likes and supportive comments with siblings Jinger, Jana, Joy-Anna, Josiah, and James. 
However, the Dillards were conspicuously absent from the senior Duggars' 2020 Christmas party, and sister Jessa, who's expecting her fourth child, recently posted a baby shower photo that showed only her, Michelle, and Jana. And when little Sam recently turned 4, Jill noted that "Mamaw" Michelle had brought over some gifts for him, but only James, Jana, and "Mima" — Derick's mother — were there for the actual family celebration. A follower noted this, writing, "I guess the parent Duggar's [sic] chose not to be grandparents to those boys" (via Instagram).
Dillard set the record straight: "My parents always send or bring gifts for the boys [sic] birthdays. We've had to put some boundaries in place over time for ourselves as we learn how to navigate life and work toward healing and restoration. They aren't always invited to everything and vice versa."
This comment was posted on the Without a Crystal Ball Instagram page, which follows the Duggars and other reality families. One commenter wrote, "I admire Jill for her strength and for putting herself and her family first."