Olympian Cat Osterman's Net Worth Might Surprise You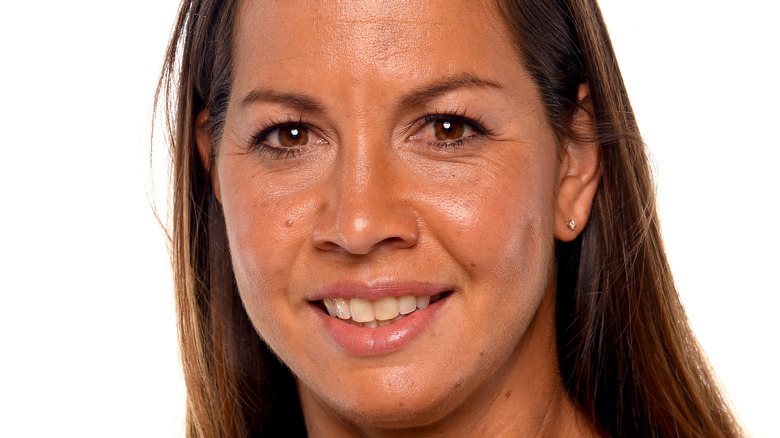 Harry How/Getty Images
After a long and illustrious athletic career, Cat Osterman is on her way back to the Olympics. Despite the glamour around competing in the games, many athletes don't earn much for their efforts. But some Olympians come out with financial gain in the form of sponsorships and well-paying jobs. After decades of hard work in perfecting her softball game, this pitcher is coming out on top.
Osterman has accomplished quite a bit throughout her career. She is a three-time National Player of the Year, four-time All-American, and former assistant college softball coach (per Deadspin). In 2021, she'll suit up yet again for the Olympics to help Team USA go for its fourth gold medal. She is the only player on the current USA team to have a former gold medal under her belt, and is one of only two players who has made it to the Olympics. With a fresh set of players competing with her and so much experience, it is sure to be an Olympics to remember. 
Along with impressive career milestones, Osterman has also accumulated a nest egg. Financial security for Olympians is not as common as you might think, so this is quite the accomplishment. 
The life of Cat Osterman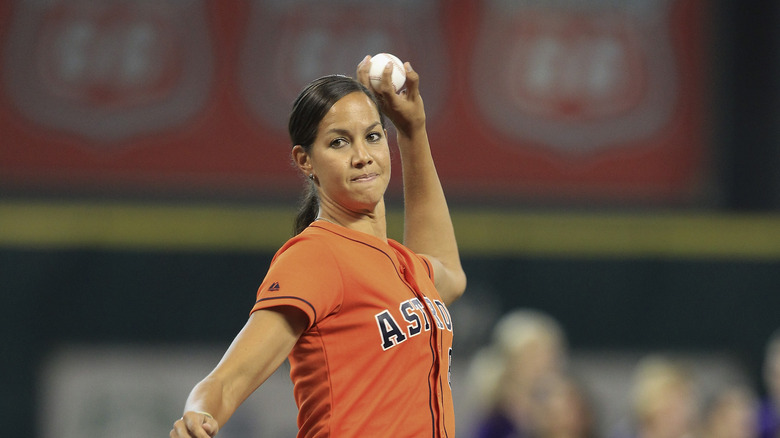 Bob Levey/Getty Images
Between her earnings as a professional athlete and her salary as an assistant coach for the Texas State Wildcats, Osterman has a total net worth of $2 million, according to Gossip Biography. Along with a passion for playing softball, Osterman also has a passion for sharing the sport with others. After graduating from the University of Texas with a bachelor's degree in Psychology in 2007, she went on to attend the University of Missouri and received a master's degree in educational and counseling psychology with a concentration in positive coaching in 2015, per Osterman's official website. With so many new Olympic players on her team, the 38-year-old will likely be putting those mentorship skills to work.
When she isn't busy throwing strikes and winning awards, Osterman has a thriving personal life. She has been married since 2016 to her longtime partner, Joey Ashley, per the Oklahoman. Ashley is a golf coach at Texas State and the two have been through many a competition together. The couple has a daughter together, Bracken Ashley, and she surely keeps them busy as well. 
With so much going for her, Osterman has a lot to look forward to; not least of which is the 2021 Olympics.