The Heartbreaking Reason Kate Beckinsale Feels Connected To William And Harry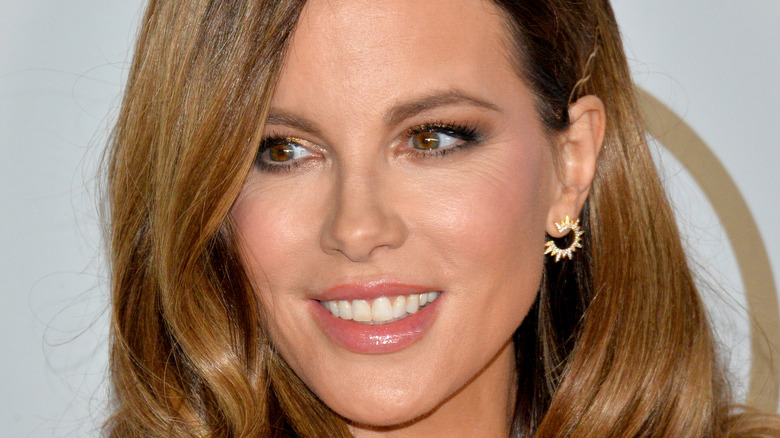 Shutterstock
Prince William and his younger brother, Prince Harry, have had to endure a lot of publicity and scandal in their lives. However, nothing compares to the loss of their beloved mother, Princess Diana. The brothers were forced to say goodbye to their mom following a tragic car accident that took her life on August 31, 1997 (via Town & Country). At the time William was 15 years old, and Harry was just 12.
During a 2017 documentary, the siblings opened up about how they felt following Diana's passing. "The family came together and Harry and I tried to talk as best we could about it, but being so small at that age, it was very difficult to communicate or understand your feelings. It's ... it's very complicated," he added. Meanwhile, Harry remembered the love his mother gave him. "She would just engulf you and squeeze you as tight as possible even talking about it now, I can feel the hugs that she used to give us and, you know, I miss that. I miss that feeling. I miss that part of a family. I miss having that mother ... to be able to give you those hugs and give you that compassion that I think everybody needs."
This week, actress Kate Beckinsale opened up about relating to William and Harry's childhood tragedy, and opened up about how losing a parent at a young age can impact your entire life.
Kate Beckinsale talks Princess Diana's death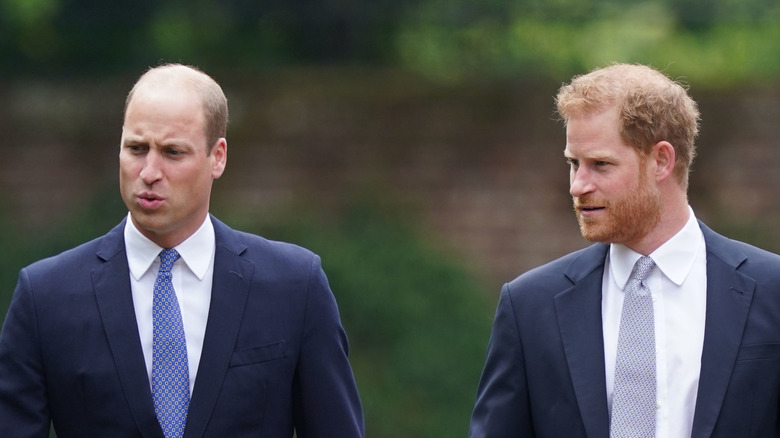 Wpa Pool/Getty Images
Actress Kate Beckinsale appeared as a guest on Dax Shepard's "Armchair Expert" podcast this week and opened up about losing her father, Richard Beckinsale, when she was only 5 years old. Beckinsale says that the experience was highly relatable to what Prince William and Prince Harry went through when they lost their mother, Princess Diana, years later (via People). "I remember when their mother died, I was in New York, and seeing them in the context of other people sort of grieving for somebody they didn't know ... I thought, 'Oh my God, I really know what that feels like,'" the "Underworld" star said.
Beckinsale says she understood the situation due to her own pain. "People would talk about how terrible they felt that they had lost him, but then say, 'Oh, but you probably don't remember anything, do you, because you were a child.' That would really upset me as a child. I found that really difficult. But then the person you're sharing it with is saying, 'You have less right to this than I do,' which is really odd. I found that, as I'm older, I'm less offended by it. There is something incredibly special and comforting about how much other people loved him, that, sort of the longer it goes on, [it's] lovely," Beckinsale admitted.
Recently, Harry opened up about the toll his mother's death has taken on his mental health, revealing he strives to speak out about such issues. "The only way to free yourself and break out is to tell the truth," Harry explained.