Clint Harp Reveals The Inspiration Behind Restoration Road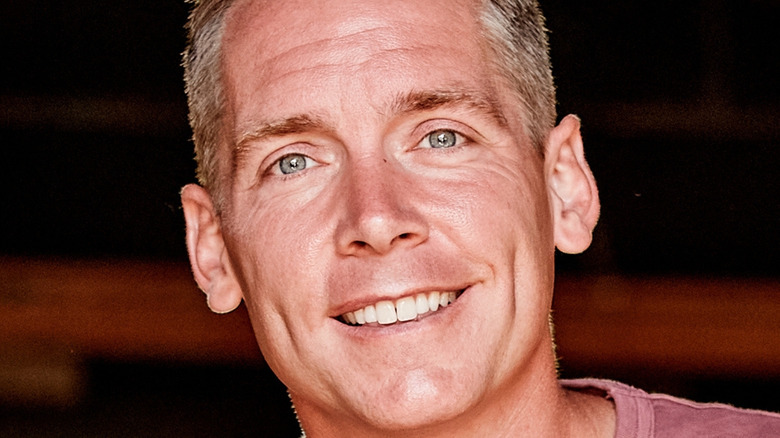 Magnolia Network
Throughout five seasons of "Fixer Upper," Clint Harp proved himself to be Joanna Gaines' second-best get-it-done guy after husband Chip. Harp crafted everything from a big, beautiful farmhouse table for a family out of reclaimed wood to a perfect fireplace and made it look easy. 
Now, Harp will star in his own show on the Magnolia Network, "Restoration Road with Clint Harp." The show will see the talented craftsman travel the country in search of properties that need a little TLC, according to a recent Magnolia Network press conference attended by The List. In conversation with global president of Magnolia Network, Allison Page, Harp admitted that once he heard that the Gaineses had an idea for him, he was already on-board.
"You know, when I got the phone call literally over two years ago now, Allison, that was a fun phone call that we had that day. When you said, 'Look, Chip and Jo have an idea for a show with you,' you could've stopped there obviously, because that was like, 'Great, let's go,'" he shared. "But then it started to take shape. It was this idea that was forming about taking old things and making them new again, and that was super intriguing to me, because I'm all about that. And then it became this show about barns, and it got more exciting." 
The show lets Clint show the character of the items he works on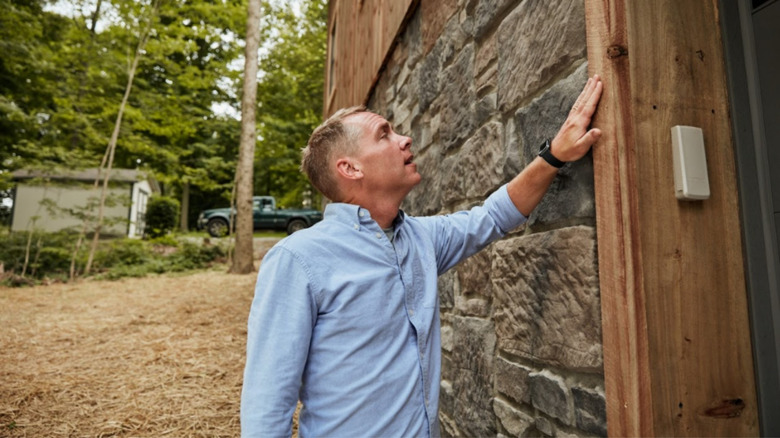 Magnolia Network
The concept was the perfect middle ground between Clint Harp's love of craftsmanship and desire to delve into the story behind an item. "When it became a show about telling the stories of these barns, telling the stories of these towns where these old structures ... when it became about that, plus the story behind it and the story of where it was going and what it was being restored for, that's when it just blew up for me," he said in a Magnolia Network presser attended by The List.
"When I realized that I could tell a story about a beautiful barn or a log cabin and the history of Sardis, Ohio, and why it was built there, but then tell the story of why it was moving to Georgia, and while we're in Georgia, we realized that we're in the home of the first speech that Martin Luther King, Jr. gave as a 15 year old kid." 
"So in telling the story of this log cabin, we also get to tell the story of Dublin, Georgia, and what it was like back then when Martin Luther King, Jr. gave his first speech at a little high school compeon at a church. And I get to sit down with someone who worked with him years ago, back in those days. How can I not do that?"
Clint thinks sharing these histories is more important than ever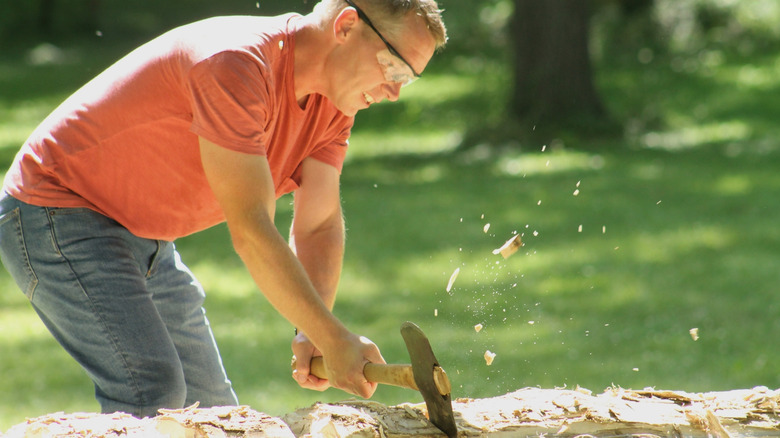 Magnolia Network
Clint Harp believes this kind of story telling brings us back to our deepest roots. "So it's a show about these amazing old structures, and they are the highlight of the show. But then there's this amazing weaving of story that we do throughout the whole process of restoring these barns and these structures, which makes this show so special," Harp said in conversation with Magnolia Network global president Allison Page. 
"In today's time, I think that's so important, because we are learning how much our stories are intertwined. The more we look back and we look into the history of things, why things are the way they are now and why they were the way they were then, it makes us better humans and more well-rounded as people. So I just love it. I've traveled all over the country now, learning so much about structures and why they were built, how they were built, and also the stories around them, and I can't wait for people to see it."
"Restoration Road" will premiere on July 15 on discovery+.