Britney Spears Just Gave Her Boyfriend This Eyebrow Raising Compliment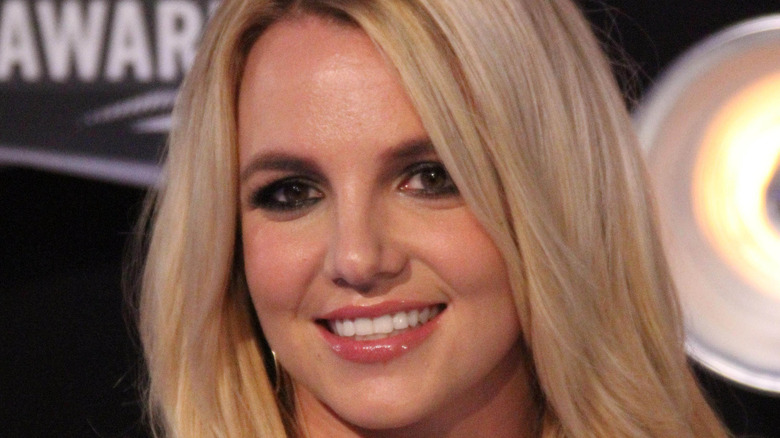 Shutterstock
Britney Spears is currently fighting for her freedom in hopes of ending the 13 year conservatorship that has been placed on her. The legal restraint prevents the singer from making any major decisions about her life, and her personal relationships. During a recent hearing, Britney spoke out about the situation and revealed that she is prohibited from getting married or having any more children (via People). Britney told judge Brenda Penny last month that she wants to move on with her life and asked for help in doing so. "I would like to progressively move forward and I want to have the real deal. I want to be able to get married and have a baby. I have an [IUD] inside of myself so I don't get pregnant. They don't want me to have children — any more children," Spears stated.
Britney has been dating Sam Asghari since 2016. Earlier this year, the actor spoke out in support of his girlfriend. "I have always wanted nothing but the best for my better half, and will continue to support her following her dreams and creating the future she wants and deserves. I am thankful for all of the love and support she is receiving from her fans all over the world, and I am looking forward to a normal, amazing future together," Sam confessed. This week, Britney shared a sweet photo of her and Sam, and her caption is sparking speculation among fans.
Britney's Instagram post stirred speculation among fans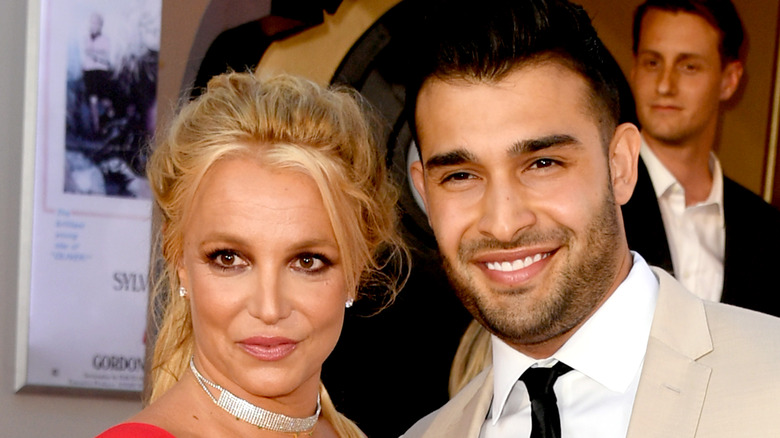 Kevin Winter/Getty Images
Britney Spears took to her Instagram account this week to post a cute snap of herself and boyfriend Sam Asghari enjoying some time in nature as they went for a hike through the woods. Britney wore a t-shirt and shorts, while Sam opted for a tank top, sunglasses, and white sneakers. The pair cuddled up while leaning against a large tree. Sam placed one arm around Britney as she smiled for the camera. In the caption of the photo, the "Lucky" singer shared her thoughts on Sam's pose and look. "@SamAsghari looks like such a dad in these pics," Britney wrote.
According to TMZ, the caption may be a way for Britney further broadcasting her desire to start a family with Sam in the future. However, some fans speculated that Britney's comments could hint at a pregnancy. "Is she pregnant again or maybe she means he's that type of material family man!! But then again only she and him know what she truly means," one Twitter user commented. 
Meanwhile, last month, one of Britney's ex-boyfriends confirmed the singer's hopes of having more children to Page Six. The ex — who chose to remain anonymous — told the outlet that Britney has dreamed of having a baby girl in the future, but that her father, Jamie Spears, prohibited her from achieving that goal. It appears that if Britney's conservatorship ends, fans may see her tie the knot and welcome another child in the near future.