The Truth About Jay Leno And David Letterman's Iconic Feud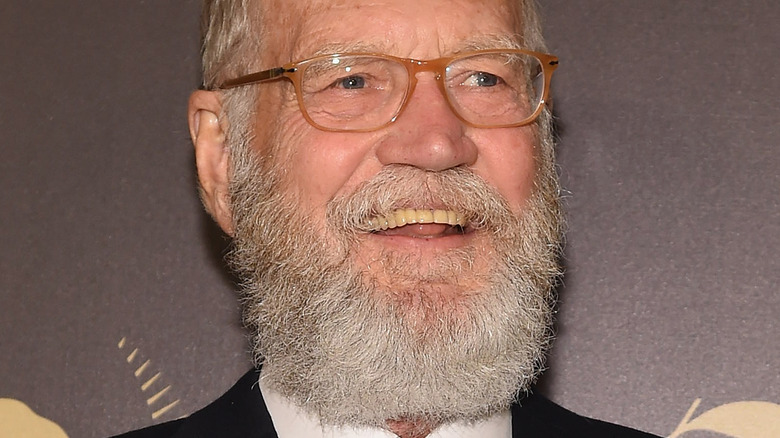 Gary Gershoff/Getty Images
The year was 1991 and Johnny Carson, who had been the king of late-night television for decades, having hosted "The Tonight Show" since 1962, announced his retirement (via The Washington Post). At the time, David Letterman hosted a late-night talk show that aired right after Carson's show on NBC, aptly called "The David Letterman Show" (via IMDb). Letterman assumed for years that when Carson retired, he'd get the prime 11:30 p.m. time slot and become the new host of "The Tonight Show" but that didn't happen, according to People. Instead, after Carson made his last "Tonight Show" appearance on May 22, 1992, Jay Leno took over the job as host and a feud was born.
While Letterman was furious about not getting "The Tonight Show" gig, his career didn't falter. He left his NBC show to create a new one for CBS called "The Late Show With David Letterman" that went right up against "The Tonight Show With Jay Leno." He didn't even blame Carson for not getting the job. Instead, he blamed NBC.
David Letterman remained angry for years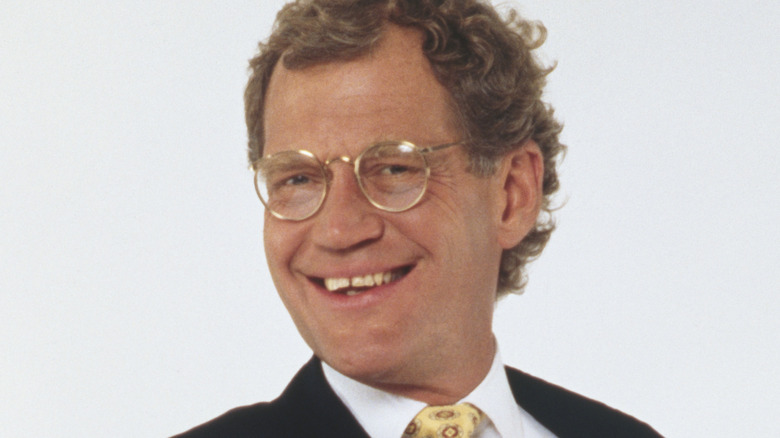 Cbs/Getty Images
According to People, it wasn't Johnny Carson who passed over David Letterman as his "Tonight Show" replacement, it was the network. While Carson's brand of comedy was more straight-laced, Letterman could be more offbeat and outrageous and NBC worried he wouldn't capture the 11:30 audience that Carson could. Letterman also had a habit of criticizing NBC executives on air, which did not make him a favorite of the network when it was time to pick a new "Tonight Show" host.
"I decided that I didn't like Warren Littlefield because I didn't get 'The Tonight Show'," Letterman told writer Jason Zinoman, who wrote the biography "Letterman: The Last Giant of Late Night" in 2017. "I blamed the whole thing on him. Rather than accept responsibility myself, I decided 'I'll blame somebody else...' At the time I was up to my nose in 'God dammit!'" (via People).
Letterman and Jay Leno were in a time-slot competition for decades, although both have since left their late-night hosting spots (to Jimmy Fallon and Stephen Colbert respectively). "The Tonight Show With Jay Leno" typically outperformed "The Late Show With David Letterman" in the ratings, which just intensified the feud while both were still regulars on TV (per CNN).
Jay Leno doesn't see any bad blood between him and David Letterman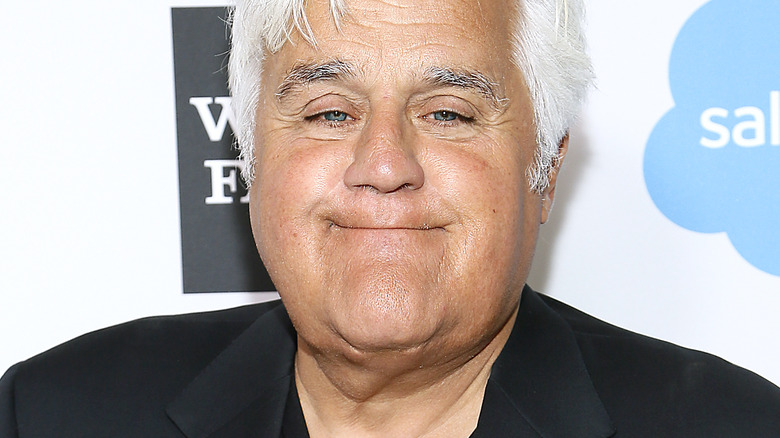 Paul Morigi/Getty Images
Although there was competition for years during David Letterman and Jay Leno's late-night ratings war, Leno remains pragmatic about it as of this writing. When he appeared on "Watch What Happens Live With Andy Cohen" in 2019, Leno explained how he and Letterman started out as friends.
"The idea that we hate each other is — the media makes a big thing about it," he said. "I am a huge fan. You know, when I started, Letterman was a great wordsmith ... He could put things together, but he's kind of a hesitant performer. I was a very loud, boisterous performer, but I wasn't that good a writer. So I'd watch him and go 'Oh man, how do you put those sentences together?' And he'd watch me and go, 'How can you be so confident on stage?' So I think we sort of took from each other a little bit," Leno told Cohen (via USA Today).
Interestingly enough, both entertainers announced their exits from the late-night stage around the same time in 2014. "Once Jay left, I knew I had to get out," Letterman told biographer Jason Zinoman. "I was already the old guy" (via People).