The Circle Season 3 - Details We Know So Far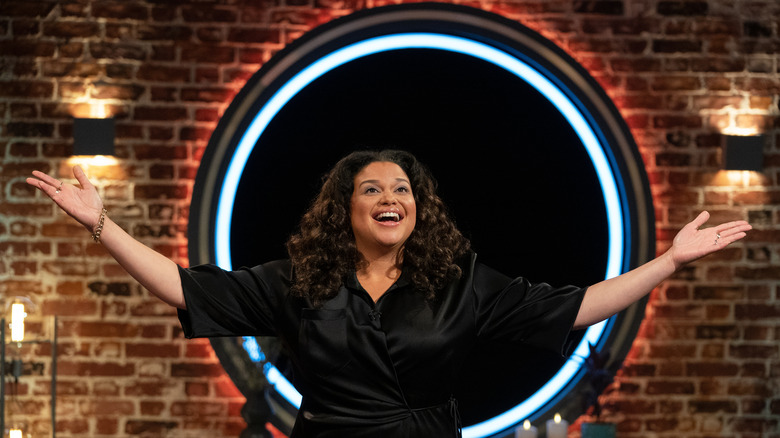 Ben Blackall/NETFLIX ©2021
Netflix's hit reality series "The Circle" takes inspiration from the oftentimes deceptive world of social media, and sees a group of contestants compete in total isolation and catfish their way to a hefty cash prize of $100,000. The first two seasons of the social media-inspired reality show proved to be a hit with viewers, leaving many fans wanting more. As Elle reported, the vice president of nonfiction series and comedy specials at Netflix, Brandon Riegg, previously commented on the "The Circle's" success, teasing that Netflix subscribers can look forward to more episodes in the near future. 
"It's been incredible to see Netflix members everywhere respond to the raw, authentic stories of real people and real stakes," Reigg said. "We pride ourselves on creating a favorite show for any taste, and we're thrilled fans embraced all of these series with such enthusiasm and shared passion. We look forward to sparking more joy for our members."
But, is a new season actually on the way, and, if so, what can we expect from "The Circle" Season 3? Here's everything we know so far. 
Does The Circle Season 3 have a release date?
According to Cinemablend, the show's third season was actually confirmed before Season 2 had even aired, and, following the show's hugely popular first season, "The Circle" was officially renewed for at least two more seasons back in March 2020 (via Deadline). 
As it stands, an exact release date for "The Circle" Season 3 is yet to be announced by Netflix. As Bustle reported, the show's first season premiered back in January 2020, and Season 2 began airing in April 2021. Because a third season has already been confirmed, there has been some speculation that Season 3 could begin airing sometime in 2021. But, for now at least, we'll just have to wait and see. 
Elsewhere, in terms of filming, rumors have begun to circulate that Season 3 has already been completed. Taking to Twitter, entertainment journalist Martin Holmes appeared to confirm this when he tweeted, "#TheCircle has now wrapped up filming two new US seasons" back in November 2020. However, Netflix themselves are yet to release any details surrounding the filming of Season 3. So, it's perhaps best to take this information with a grain of salt.
Who's in the cast of The Circle Season 3?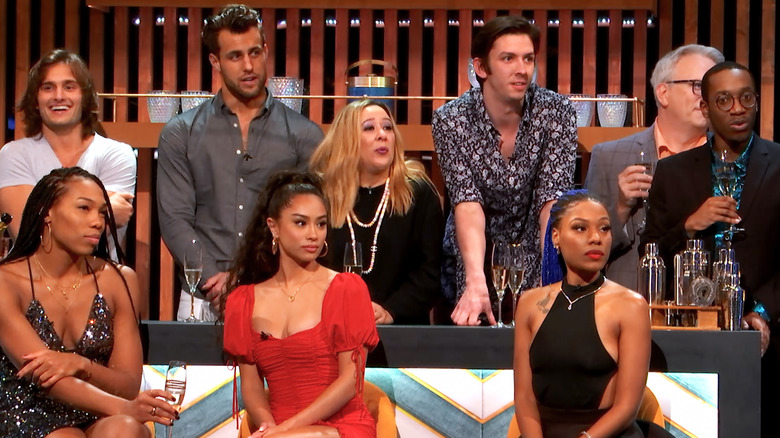 Netflix ©2021
Like with previous seasons, details of "The Circle" Season 3 cast are yet to be released and will likely be announced closer to the show's Netflix premiere. According to Bustle, the application process to appear on the streaming hit is still open, and the deadline for new applications is currently set for Oct. 2, 2021. However, any new hopefuls will likely be putting themselves forward to appear in a potential fourth season, as the third has reportedly already wrapped up filming. 
To apply, you can visit the official "The Circle" casting website, select your home country, provide your basic personal details, answer a few questions about yourself — including your interests and social media activity — and also explain why you believe you'd be a good addition to the reality competition show.
As for the show's host, The Hollywood Reporter confirmed back in March 2020 that the series would return for two more seasons with "The Circle" host Michelle Buteau at the helm once again.