Who Is The Circle's Host, Michelle Buteau?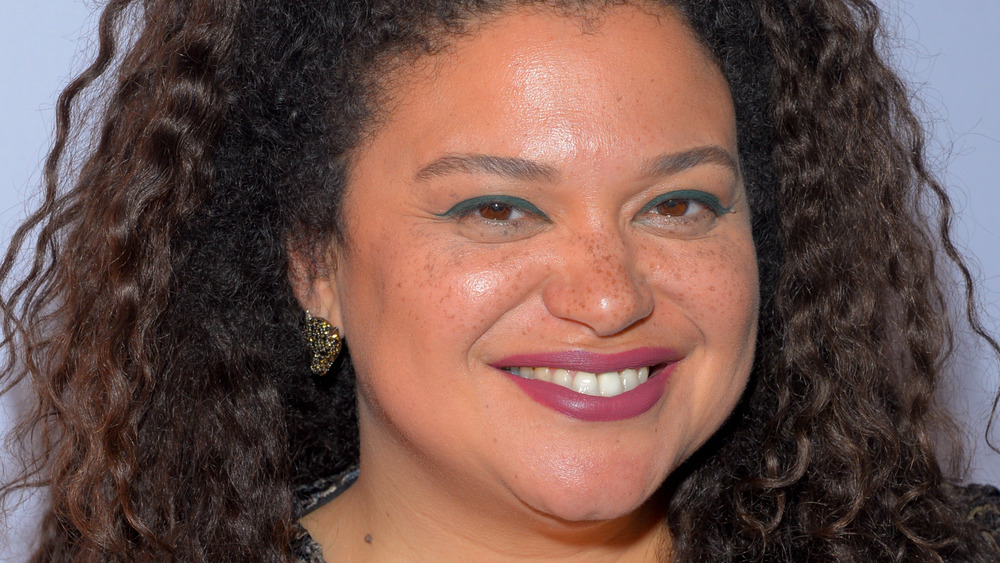 Shutterstock
Season 2 of The Circle premieres on Netflix on April 14, 2021 and fans of the reality TV game show can expect more deceit, drama, and laughs than Season 1. There was no shortage of entertainment from the contestants. As fans may recall, Joey Sasso played the game honestly and won. But who is The Circle's host, Michelle Buteau? 
The comedian and actor has spent twenty years building a career in show business but she has more side hustles than you can imagine. Speaking about the new season of the show, she told Insider, "Casting won't give me any details, but they're like, 'You will be surprised.' And I'm like, 'I don't know what that means.'"
Buteau provides a lot of the laughs on The Circle and  the skill is not a fluke. The Cut noted that she's been honing her comedy craft since 2001. She told the publication that in "2005 or 2006" she booked her first gig with Comedy Central. She was listed as a top ten comedian to watch by Esquire in 2017 and flexed her talented on Key & Peele, The Eric Andre Show, and Enlisted.
In 2021 she was bestowed with one of the clearest hallmarks that a comedian has made it: her own Netflix special. In Michelle Buteau: Welcome To Buteaupia she got real about relationships, cultural differences, and life after becoming a parent. However, alongside comedy, Buteau has lots of other projects.
Michelle hosts two hilarious podcasts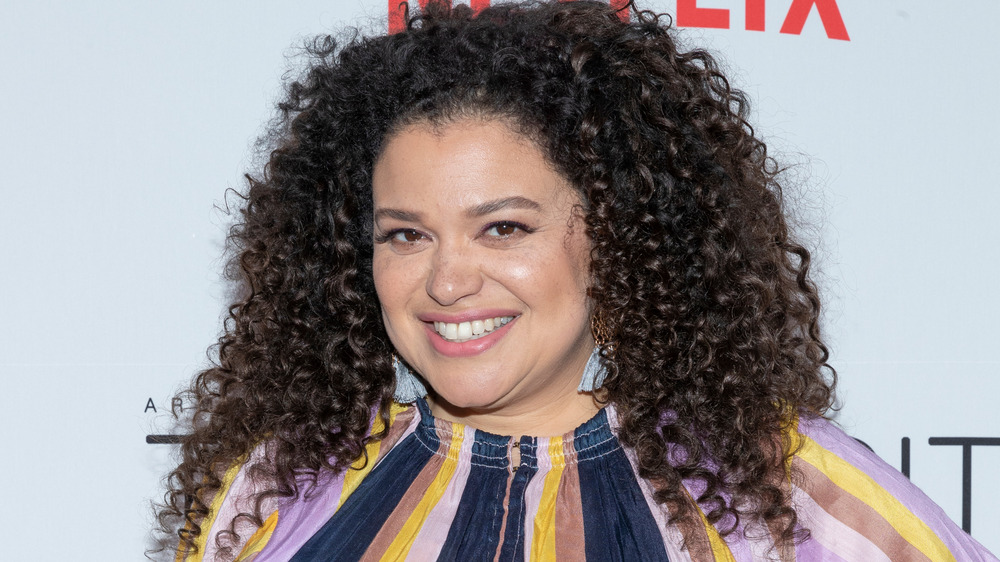 Shutterstock
The Cut explained that, while you might recognize Michelle Buteau from Comedy Central, she's appeared alongside star-studded casts in movies as well. She appeared in a 2019 adaptation of First Wives Club. She also played Veronica alongside Ali Wong in Always Be My Maybe. The Wrap outlined that Buteau's acting career started around the time that she began her comedy career. In that time she's appeared in Broad City, Awkwafina is Nora From Queens, and Tales of the City.
If Buteau's voice is familiar to you then it may be because she has some time in her busy schedule to also host two seriously funny podcasts. She shares her insights on both Adulting and Late Night Whenever. To say that she's one of the busiest people in comedy right now doesn't feel like an overstatement.
Alongside all of her glamorous onscreen endeavors, Oprah Daily revealed that Buteau runs a seriously cool furniture shop with her husband in the Bushwick area of Brooklyn called Van Der Most Modern. In 2019 she told the New York Times, "I've always been into interiors, but in my 20s I didn't know what I was doing, and I didn't have a lot of money so it was always a Pier 1 clearance situation. My husband is just sort of 'Rain Man' when it comes to designers. He's from the Netherlands."
She's been open about her journey towards motherhood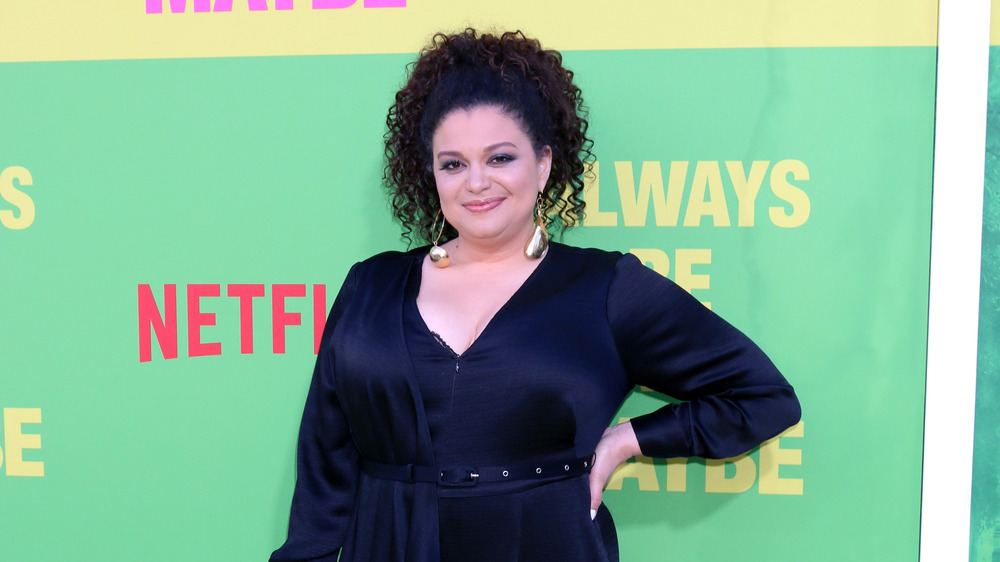 Shutterstock
As well as thriving professionally, Michelle Buteau shares lots of pictures of her family life on her Instagram with her husband and twins. Oprah Daily reported that after having multiple rounds of IVF, she and her husband welcomed their twin babies into the world via surrogate. Hazel and Otis were born in January 2019.
"I didn't have anyone to talk to about it. I just researched. I found an agency through my doctor where these women are just walking angels on Earth who find helping someone make their dreams come true the best thing ever," she told People. "I'm just forever thankful. I text [my surrogate] all the time, [with] pictures. And I'm just like, 'Thank you so much.' "
She also told The Cut that while her career has gone from strength to strength since becoming a mother, it's also changed her and the way she works. "My friend Jordan Carlos [co-host of Adulting] told me, 'When you become a parent, you have to start parenting yourself.' And I was like, 'Whatever, Jordan.'" she said. "And then our twins were born, and I was like, 'F–k, he's right.' So I'm definitely more selective with things that I'm doing, and in turn, better things are happening."