Jill Biden Has A New Role. Here's What She'll Be Doing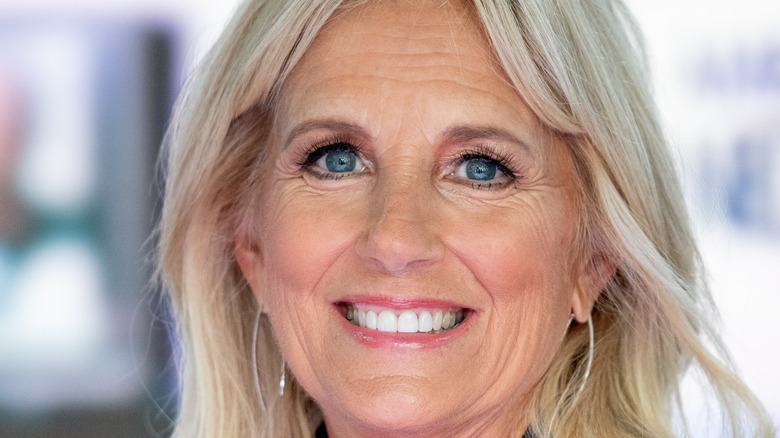 Roy Rochlin/Getty Images
First Lady Dr. Jill Biden has clocked up a significant amount of air miles since President Joe Biden was inaugurated just over six months ago. Most of those trips have involved flying around the country trying to get people vaccinated against COVID-19, and as of the Fourth of July, the Associated Press said Dr. Biden would have embarked on 20 solo official trips that her taken her out of Washington; that number would be higher if we counted the number of trips she's taken with him.
So it shouldn't surprise us that later this month, the first lady is scheduled to jet off to Tokyo to lead the U.S. delegation to the Olympic Games, which is finally happening after a yearlong postponement brought about by the coronavirus pandemic. Information was sparse, but her office had this to say: "First Lady Jill Biden will travel to the Opening Ceremony of the 2021 Olympic Summer Games in Tokyo, Japan. The Opening Ceremony of the 2021 Olympic Summer Games will be held on July 23, 2021. Additional information and details to come" (via CNN).
This isn't the first time Jill Biden will be leading the U.S. delegation to the Olympics, but this is the first time she's doing the job as first lady — and the last time she did the job, it was for the Winter Games in Canada (via NBC).
There is little enthusiasm for the Olympics in the host nation, Japan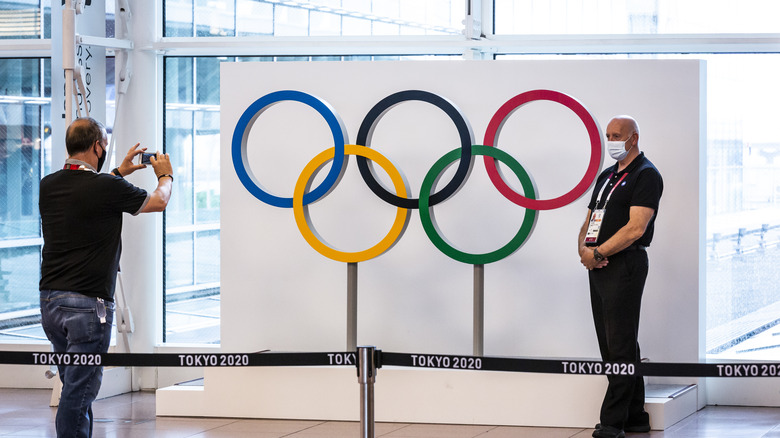 Yuichi Yamazaki/Getty Images
Tokyo 2020 will kick off on July 23, and will have a total of 11,500 athletes, as well as 79,000 officials, journalists, and support staff. But because Tokyo was put under a COVID-related state of emergency on July 12, there will be no spectators on site to keep the coronavirus from spreading. By the time the games begin, the International Olympic Committee head Thomas Bach, says he's expecting to see 80 percent of all athletes vaccinated. If an athlete is found to be COVID positive, he will be pulled out of the games (via WEForum).
COVID is casting a long shadow over the games, which were meant to be the "greenest" Olympics ever. The power used is being generated by renewable energy, and LED lights have been installed at all the venues. 
While President Joe Biden has said he fully supported the games, as well as the health measures which were put in place by organizers, Japan's voters don't appear to share his sentiment (via CNN). Polls show that 62 percent of voters feel that the games should have been postponed or cancelled. The Tokyo Medical Practitioners Association have also pushed for the games to be cancelled, and only time will tell if the lack of enthusiasm over the event is warranted.