Inside Busy Philips' Marriage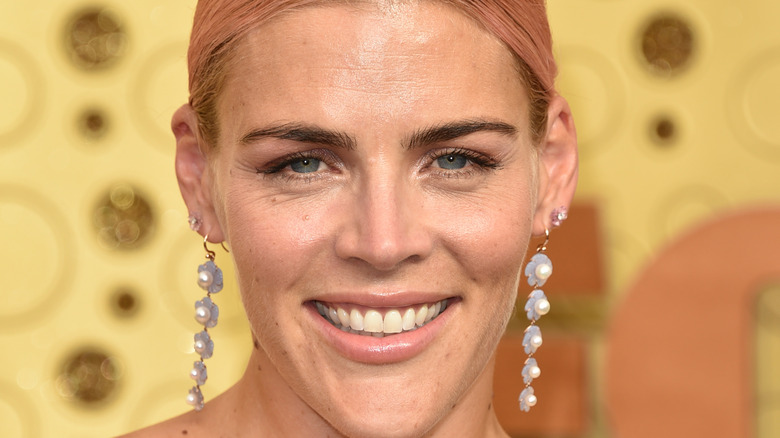 John Shearer/Getty Images
Actress Busy Phillips is known for her relatability and down-to-earth vibes, inviting her fans and followers along for an unfiltered look at her life via Instagram. And part of that life includes her marriage to writer, director, and producer Marc Silverstein (via CheatSheet). While fans might not be familiar with Silverstein's name, they certainly know his work, as Silverstein is part of the team that is responsible for hit films like "How To Be Single," "I Feel Pretty," and more, per IMDb.
Silverstein and Phillips first met not long after Phillips split from Colin Hanks. The two wed in 2007, and since then Silverstein has done some things himself that sound, well, straight out of a rom com.
"He did do something really romantic — he drew up a contract that says he will never break my heart," Phillips shared in 2010. And this isn't some flimsy piece of paper, either: "He had it ... notarized so it's legal and he had it framed and hung it on the wall. So if we're arguing I can say, 'Um, excuse me, can I just point out what's hanging above the mantel!"
And Silverstein's real life has been inspired by his art, too. He used some of the vows he and Phillips exchanged in his film "The Vow." Meanwhile, Phillips had no idea — until she saw the film on a plane. "That was a nice surprise for me, he never told me that he did that," she said (via ABC News).
Ups and downs of marital life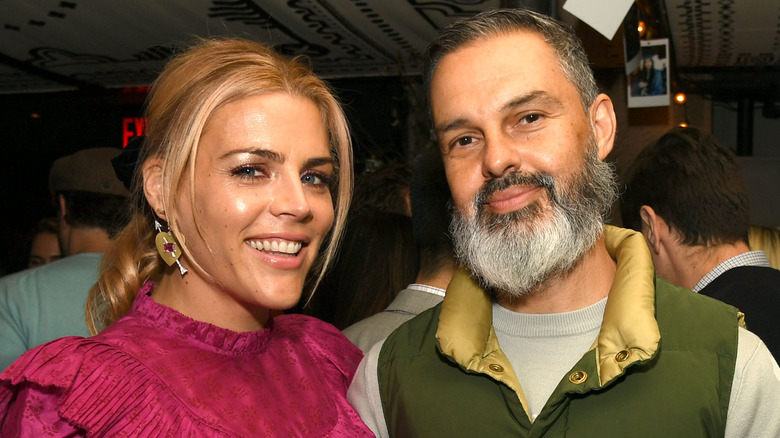 Kevin Winter/Getty Images
Although Phillips and Silverstein's romance sounds like it has the makings of a rom-com, marriage takes work and commitment. There was a point where Phillips told Silverstein she was leaving, and the pair almost divorced. In 2019, Silverstein and Phillips opened up to Harper's Bazaar about how difficult their co-parenting arrangement — or lack thereof — was on Phillips (via People).
"Marc was like, 'I'll do anything.' And I was like, 'Okay, then do everything. Because I have done it all, all by myself, and I'm done, dude," Phillps said. "I was fully out the door ... I wasn't expecting anything from him, but what we ended up doing was creating our own system."
In the years that followed, Silverstein developed his own special bond with their two daughters, Birdie and Cricket. Phillips would also later admit that while she and Silverstein were experiencing strife, she conducted an emotional affair with another parent. 
"There was a man I was friends with, another dad. We'd been having lunch and stuff. Texting. Talking on the phone a lot," Philipps wrote in her memoir, "This Will Only Hurt a Little" (via People). "Honestly, I had a crush on him...He clearly liked me too."
Ultimately it was Phillips's BFF Michelle Williams who convinced her to give things another shot with Silverstein. "It would be really awful for two years and then you would find a new normal but honestly, if you can keep your family intact, I think you should do it."
Finding a new normal in the pandemic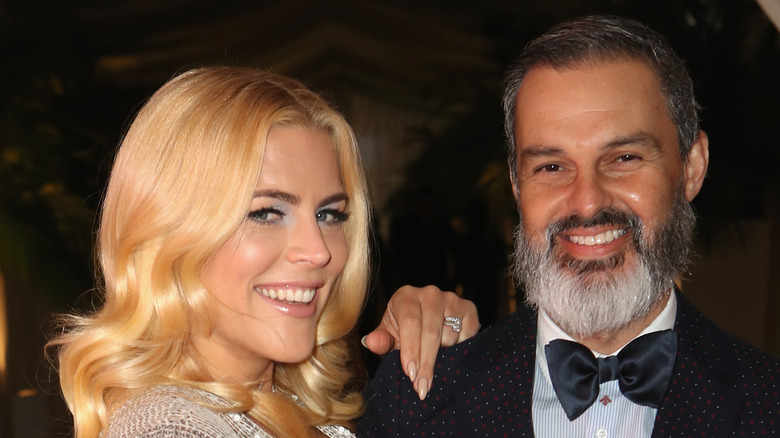 Ari Perilstein/Getty Images
While Silverstein and Phillips might have gotten their groove back, they then had to adjust to a new obstacle entirely: The COVID-19 pandemic (via Us Weekly). Phillps said adjusting to quarantining together — plus their two children — was a "process." One thing that did help was when Phillips was able to go back to work, shooting her new Peacock show "Girls5eva."
"Having that time out of the house and being out, doing the thing that I really like to do, has been important for me. I think once Marc and I sort of figured out how to each take our own time for ourselves or breaks, things got a lot easier," she told Us Weekly. "We just had to prioritize. You have to prioritize yourself a little bit, then you have to be open to the fact that maybe you need to be generous to your significant other and ask them if they need to prioritize themselves."
Plus, now that their children were staying up later, it became difficult for Phillips and Silverstein to carve out time for themselves as a couple.
"Most nights, I fall asleep, like, singing to Cricket and then Marc comes and pulls me up and I'm like, 'Oh, I'm so tired,'" Phillips declared. "And then occasionally we'll watch like, you know, something fun, like the NXIVM documentary!" If docuseries about sex cults is not the secret to marriage, it is difficult to say what is.