Megan Fox's Eyebrow-Raising Experience With Machine Gun Kelly Has Twitter Talking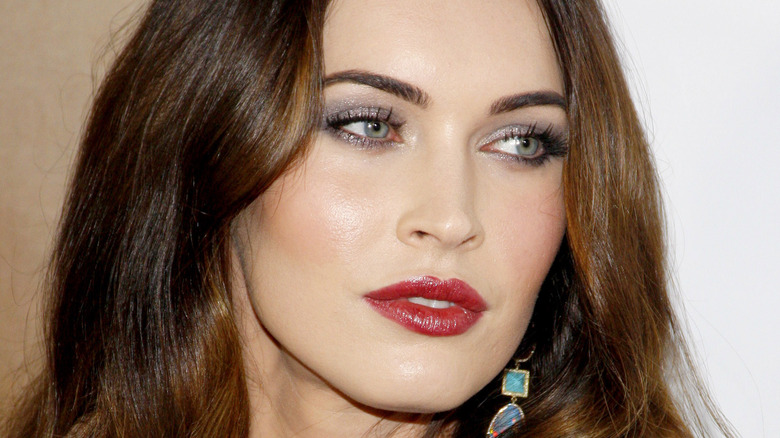 Shutterstock
Megan Fox and Machine Gun Kelly's relationship took many fans by surprise. The couple, who met on the set of their film "Midnight in the Switchgrass," were instantly drawn to each other, per Insider. 
Fox opened up about her relationship with the popular rocker during an interview with The Washington Post. The "Transformers" star revealed that she knew she had a connection with MGK as soon as she laid eyes on him. "The first time I looked into his eyes, I was like... 'I know you. I have known you so many times, in so many different forms, in so many different lives,'" Fox stated. The actress also admitted that she "wasn't expecting it'd be like, 'God, you are my soulmate,' instantly" when she met the singer.
She has also revealed that she feels Kelly is her "twin flame," which she explains is a soul that has "ascended to a high enough level that it can be split into two different bodies at the same time." She said: "We're actually two halves of the same soul. I said that to him almost immediately, because I felt it right away." 
Megan Fox and Machine Gun Kelly obviously share a deep spiritual connection, which was reportedly taken to a new level during the couple's recent trip to Costa Rica.
Megan Fox recalls drinking hallucinogenic tea with Machine Gun Kelly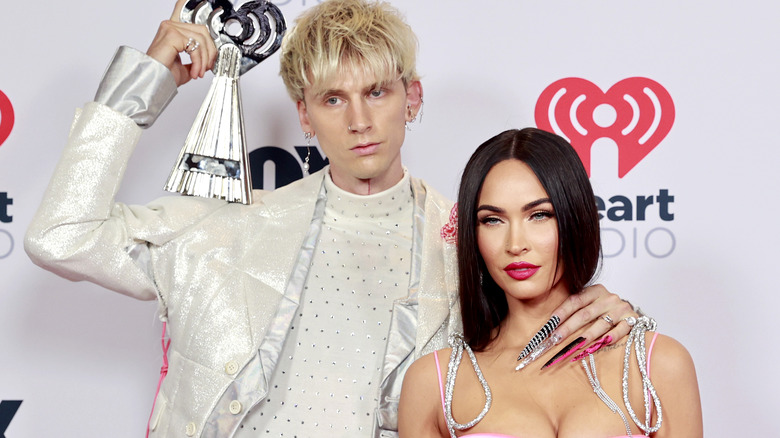 Emma Mcintyre/Getty Images
According to Page Six, Megan Fox recently appeared on "Jimmy Kimmel Live!" and recalled traveling to Costa Rica with her boyfriend, Machine Gun Kelly, in order to drink ayahuasca, a psychoactive tea that causes auditory and visual hallucinations. "You get there and you really are in the middle of the jungle, and you don't get to eat after like 1 p.m. You have to walk a very far distance to get your water, and you can't shower because they're in a drought," she said. 
The actress revealed that she and Kelly were in a group with about 20 other people and were forced to drink lemongrass tea in order to vomit up the contents of their stomach and continue the process. Fox revealed that the ceremony lasted for three nights and sent her to "hell" during a hallucination. "Just knowing it's eternity is torture in itself, because there's no beginning, middle, or end. So you have a real ego death, because it just goes straight into your soul, and it takes you to the psychological prison that you hold yourself in," Fox said. "So it's your own version of hell, and I was definitely there."
Of course, Fox's confession garnered quite the reaction from fans online. "This sounds enjoyable. NOT," one social media user wrote. "What kind of stupid s*** is this now?" another commented.
Hey, to each their own, right?