The Surprising Reason Ruby Rose Quit Batwoman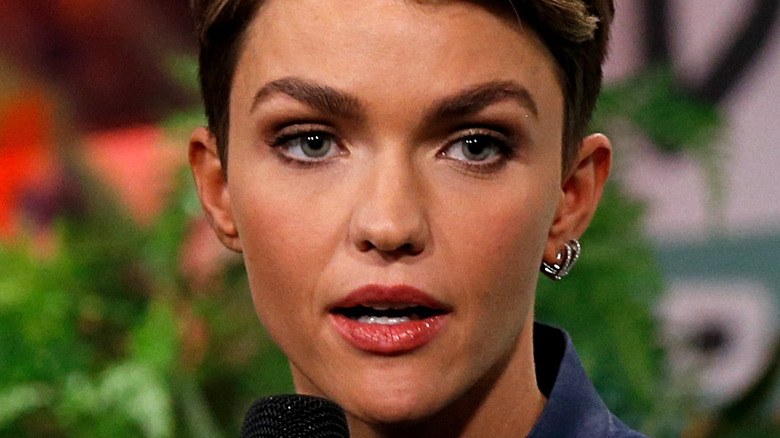 Dominik Bindl/Getty Images
In 2018, Ruby Rose officially joined The CW's Arrowverse as Bruce Wayne's cousin Kate Kane in the crossover event "Elseworlds." The following year, "Batwoman," an Arrowverse show centered on her character, made its debut (via IMDb). 
Following the Season 1 finale on May 17, 2020, Rose announced that she would no longer be playing the role of Batwoman. "I have made the very difficult decision to not return to "Batwoman" next season," the actress said in a statement (via Entertainment Weekly), adding that "this is not a decision I have made lightly."
"Thank you to everyone who made season one a success — I am truly grateful," she concluded.
The series has continued with Rose's absence, with Javicia Leslie taking over as former convict Ryan Wilder (via The Los Angeles Times), who finds Kate's bat-suit and takes over the role of Batwoman. But what exactly caused Rose to leave so early in the show's run?
Ruby Rose experienced a pretty major injury on the set of "Batwoman"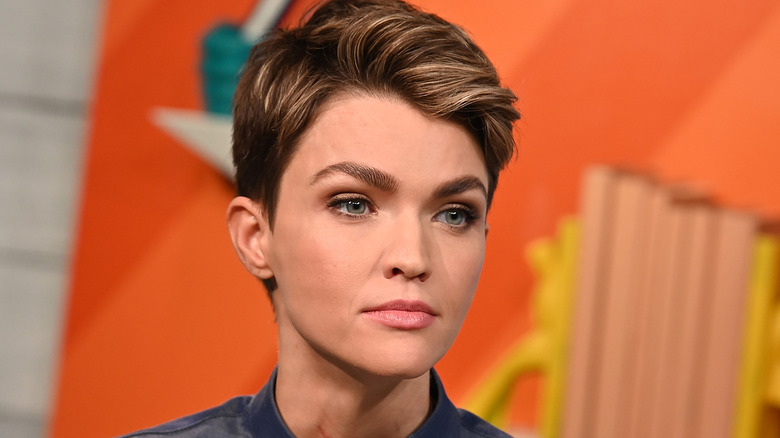 Slaven Vlasic/Getty Images
In September 2019, Ruby Rose revealed that she'd undergone surgery following a stunt injury on the set. "I had herniated two discs doing stunts, and they were close to severing my spinal chord [sic]," the actress shared on Instagram. "I was in chronic pain and yet couldn't feel my arms."
A year later, the model spoke to Entertainment Weekly about regretting the decision she made to return to work so soon after the surgery. "I had my surgery and then 10 days later I went to work, which maybe wasn't the best idea," the actress explained. "Most people take about a month or three off before they return to work, so it was definitely made more difficult by that."
In addition to her injury, Rose revealed in July 2021 that the latex costume also caused her to have an allergic reaction. "I took [it] off at the end and my whole face was just hives," she said on "The Kyle and Jackie O Show" (via the Daily Mail).
Even though the injury came as a result of the show, it wasn't her main reason for leaving. As Rose explained on "The Tonight Show Starring Jimmy Fallon," filming for the first season was cut short due to the coronavirus pandemic, and the ensuing quarantine provided ample thinking time.
Some reports say that Rose's departure was actually due to "friction on set"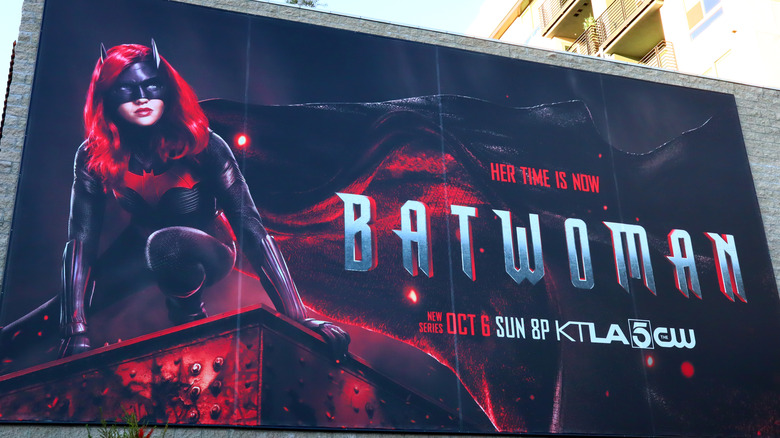 Shutterstock
This led to a conversation with The CW about the future of her character, as Ruby Rose explained on "The Tonight Show Starring Jimmy Fallon, saying, "We mutually agreed that ... we had done what we set out to do. I really feel like it was right for the show to pass the mantle onto somebody else now."
Rose explained further to Entertainment Weekly, "I think it was actually a beautiful way to do something, especially since that was the first time it's ever been done — the first time Batwoman has ever been played in live-action and that she was LGBTQ. I'm very honored to have been able to play her."
However, there are other reports that Rose's departure was actually down to "friction on the set," according to Variety. Multiple sources told the publication that the actress was "unhappy with the long hours required of her as the series lead" and that this led to her departure.
Whatever the case may be, the good thing is that "Batwoman" has continued to prove popular for The CW, and will hopefully air for years to come.