Who Is Willing To Work With Bill Cosby Now That He Is Out Of Prison?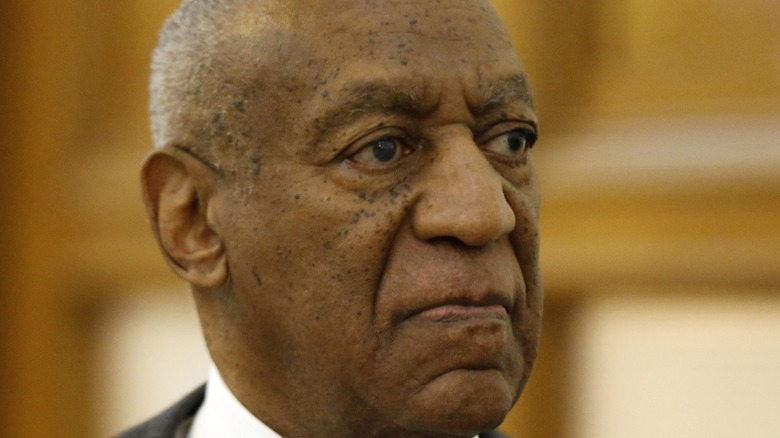 Pool/Getty Images
Bill Cosby was officially released from prison last month. The former TV icon served three years behind bars after being convicted of sexual assault charges in 2018. "The Cosby Show" actor was released when a panel of Pennsylvania State Supreme Court judges ruled that Cosby had his due process rights violated when he was criminally charged and convicted following the assault claims against him by Andrea Constand, per CNN.
Following his release, Cosby took to Twitter to thank all of those who have supported him during the allegations and his prison stint. "I have never changed my stance nor my story. I have always maintained my innocence. Thank you to all my fans, supporters and friends who stood by me through this ordeal. Special thanks to the Pennsylvania Supreme Court for upholding the rule of law," the actor wrote.
After news of Cosby's prison release hit the internet, his former TV wife, Phylicia Rashad, tweeted support for the actor (via The Sun). "FINALLY!!!! A terrible wrong is being righted- a miscarriage of justice is corrected" she said in a statement that garnered heavy criticism from fans. Rashad later backtracked, tweeting support for survivors of sexual assault. Meanwhile, although Rashad may be in Cosby's corner, it seems that the actor's career might officially be dead.
If you or anyone you know has been a victim of sexual assault, help is available. Visit the Rape, Abuse & Incest National Network website or contact RAINN's National Helpline at 1-800-656-HOPE (4673).
Will Bill Cosby ever work again?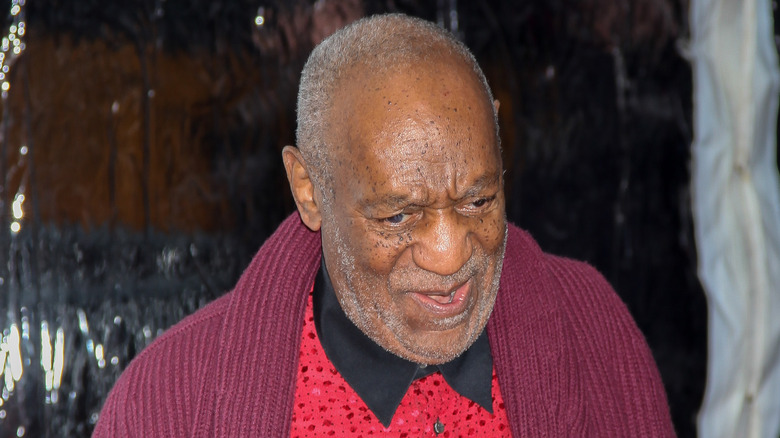 According to The Sun, the chances of Bill Cosby ever working in Hollywood again are very slim following his sexual assault conviction. Despite being a free man after serving three years in prison, the actor who was once dubbed "America's Dad" likely won't be working on any new TV or movie projects going forward. "No one is going to work with him. No studio. No A-list actor or filmmaker," one talent agent told Variety of the situation, adding that it would be a bad look for any company or actor to do business with the former comedian after all that's happened. "It would kill your reputation. Not to mention that you'd have to justify it to your friends and family. How could you do that? He is toxic," the agent added.
Meanwhile, PR strategist Howard Bragman says that Cosby's career is over and that he'll likely live out his life as quietly as possible following his conviction. "There's no 'Cosby' reunion. There will be no Vegas residency and there will be no new Jell-O endorsement for Mr. Cosby," Bragman said. "He was not found innocent. He was released on a technicality. I would say the world still believes him to be guilty for the heinous crimes he was charged with and he's going to live a very O.J. Simpson-like existence for the rest of his life," he added. "Even his biggest fans would rather remember him as the clever comedian of yesteryear," DePauw University professor Jeffrey McCall added of the disgraced actor.